Making shorts! Take Two! Once again, I am back and creating a pair of shorts. In my last post, my shorts turned out very, very, very small. This time, I made some adjustments. The main goal was to end up with shorts that I could at the very least put on.
Well in that regard, this attempt was a success. Although I did have more issues that I am yet to figure out how to fix.
Attempt Two: Go!
I was once again following along to this video:
Last week my main issues were with the size of my shorts, but beyond that it seemed like everything else was exactly how it was supposed to be. Unfortunately that wasn't quite the case, although I was able to get quite a bit further this time around!
Back to Step One:
This time around, I made sure to cut out my pieces much larger than I did originally so at the end I had a product that was actually functional. This appeared to work, and so before I got to sewing I had made sure that my shorts would fit at the end.
Step Two: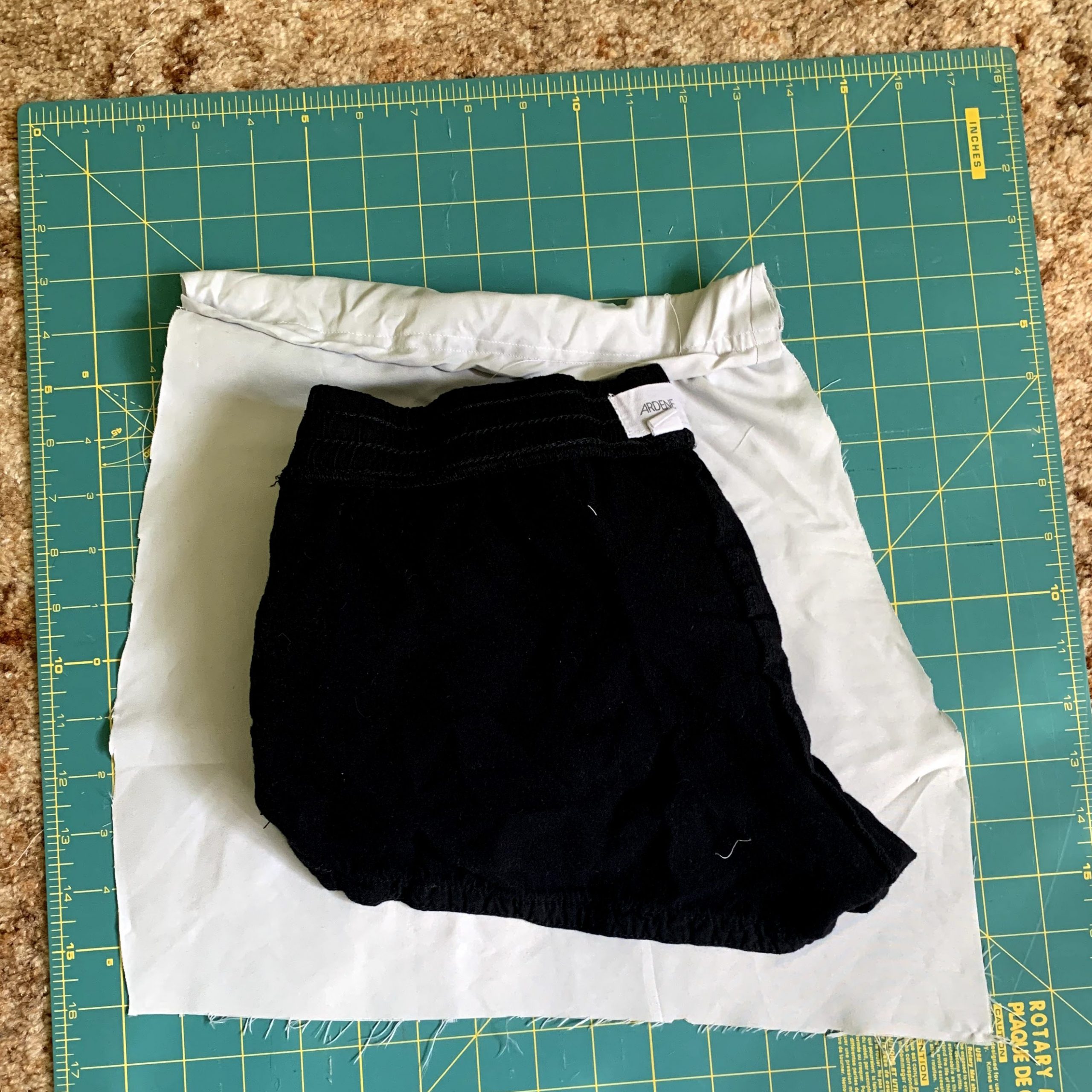 The next step was starting to sew. I began by sewing down the curve of each identical panel. I forgot to grab photos of this process but I followed the steps laid out in the video pretty much exactly. I had to fight to line up the pieces properly, especially when I was sewing together the crotch to create the legs. I used a lot of pins and poked myself more times than I care to admit.
Step Three: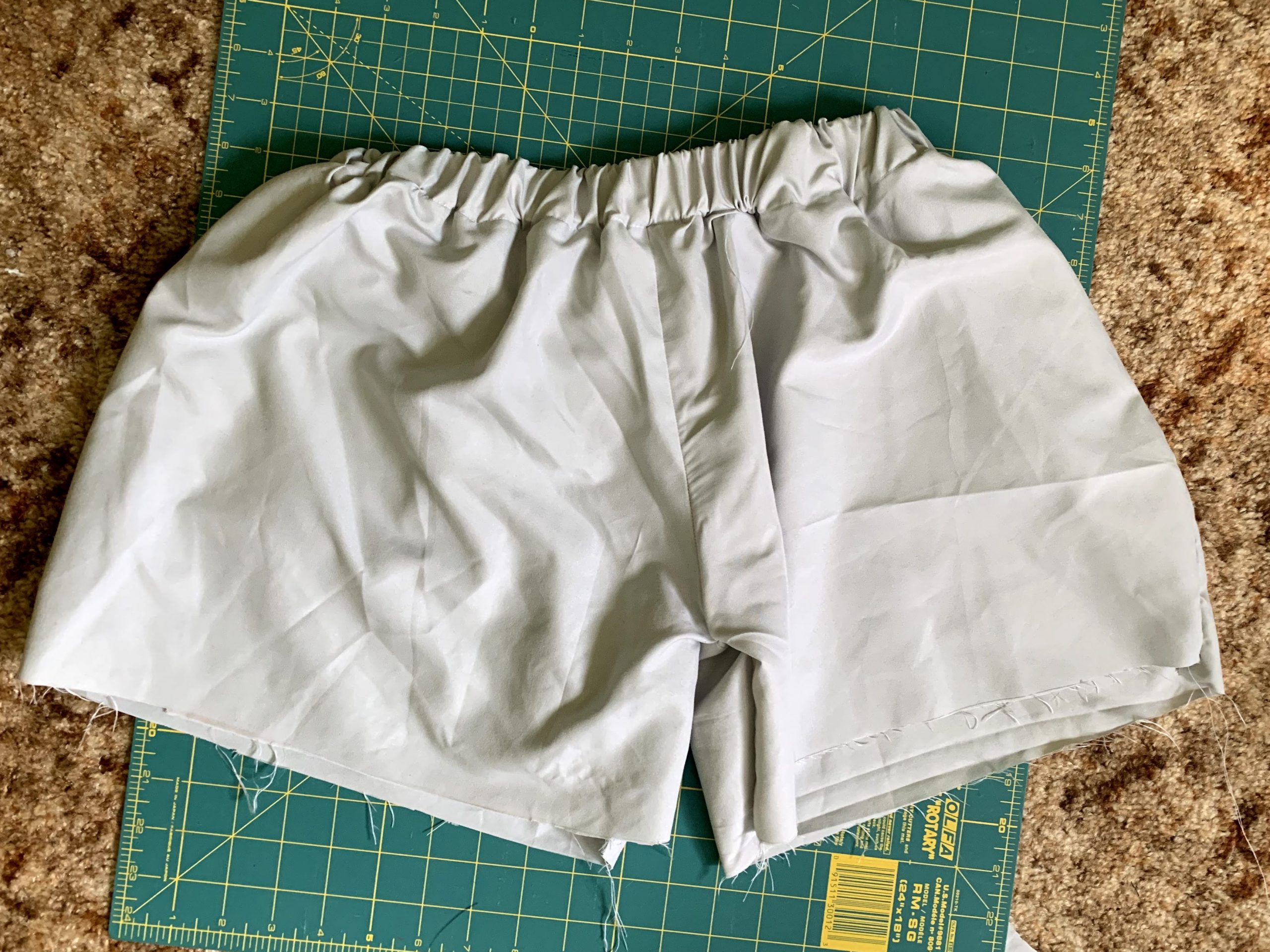 The third and final step for this project was creating the casing for the elastic. I cut out a piece of elastic that fit around my waist, and then I folded the top of the shorts over and sewed a hem that was around a half inch wider than the elastic itself. That was the easy part, and once I was done I really had to fight to thread my elastic through the casing. Eventually I got it and I sewed the elastic together and had a pair of shorts!
Final Product:
This time, the final product was much improved, but there were things that still did not turn out the way that I wanted or the way that they were supposed to.
Once again I had gone wrong when cutting out my initial pieces. I hadn't made the panels the correct shape which resulted in shorts that were functional but not comfortable or pleasing to look at. They bunched up in a very strange way in some very strange places.
So for the next post, I will be documenting the many changes I made to end up with a product that I will actually be able to wear.