If you have been following my blog, you will be excited to see this is my first week actually practicing yoga!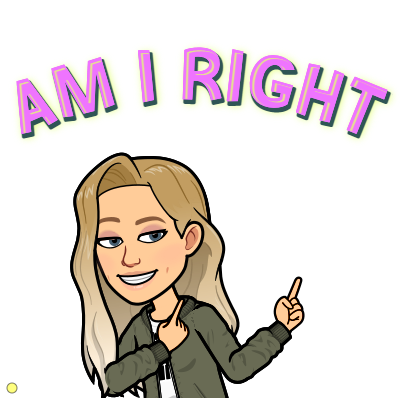 After finding myself stressed out and overwhelmed from other course work, I decided I needed a break. What a better time than to try out my yoga learning project?!
I wanted to start off with a beginner video to ease myself into this project. I also wanted to focus on my lower back and hip pain because it has been nagging at me even more than usual lately. With a quick youtube search, I found an isolated hip and lower back release yoga sequence with Adriene. Using youtube was so easy to follow along with the instructor, I will definitely be using it again!
What I admired most about this instructor was the point she made to remind her viewers not to worry about what the flow looks like, but focus on how it makes you feel. I appreciated this a lot because I felt quite silly and was worrying I wasn't doing it properly. She helped remind me to focus on myself and get in touch with my body rather than my fear of being a beginner.
My favourite pose that I learned with Adriene is called the 'happy baby'. While doing this pose I felt my lower back and hips open up and I felt immediate release. Hallelujah! I'll be doing this one again!
The yoga journal website (where I got the image) also provides step-by-step instructions to preform the pose, along with beginners tips if you are struggling to hold your feet, which is good to know!
Houston, we have a problem
I did encounter a minor problem with my first attempt with yoga at home. My dog is SO needy. As soon as he realized I was on the floor, Oscar figured it was the perfect time to snuggle up with mom. Even though I love snuggling him, I found him to be extremely distracting and he took away from my focus on the breathing techniques and made doing the poses much harder.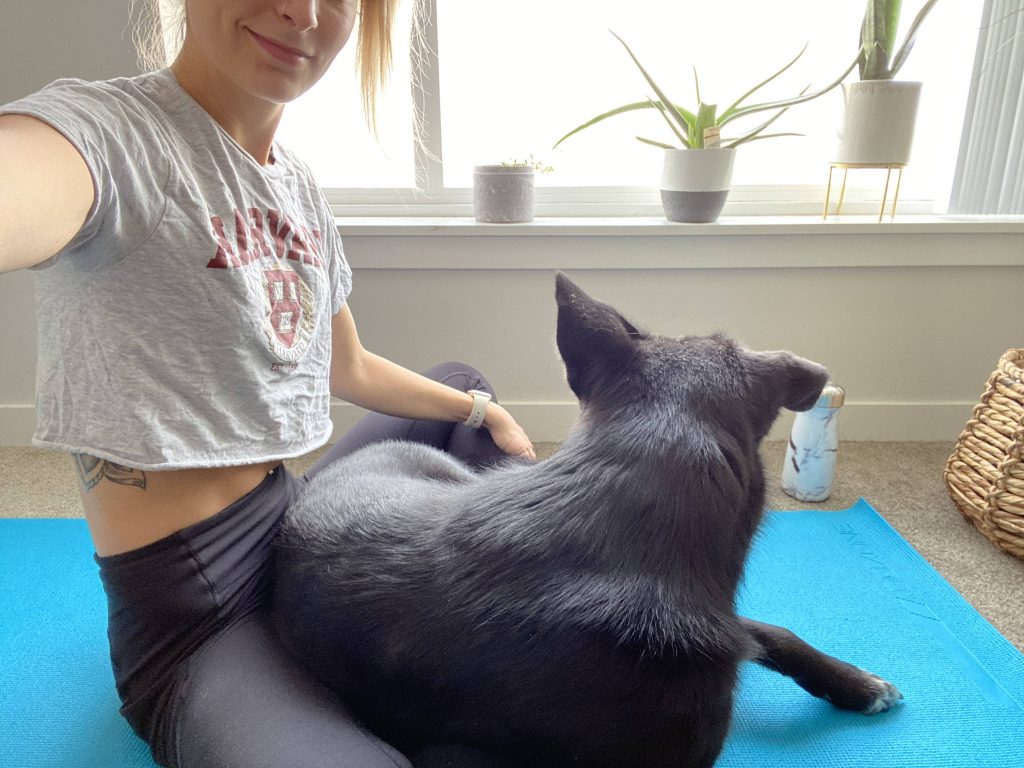 Next week:
make sure Oscar is somewhere he can't bother me
find other resources: maybe a yoga app that can track my progress
try yoga focussing on flexibility

I will provide pictures of how bad my flexibility is right now and hopefully I will have some improvement photos along the way!