Week 1 – A Blank Canvas
Hi everyone! For my #LearningProject I am going to learn how to paint! First, I was going to learn Spanish, and I actually started using duo lingo. However, I felt like I needed something more and to make me feel motivated to actually learn it. I wanted to learn Spanish because I travel a lot to tropical countries where they speak this language and I am going to Mexico over the February break. BUT…I think painting will be more interesting for me to engage in! I chose painting because I envy people who are amazing at painting and I wish I could do it. I was scrolling through Facebook and I saw this painting video and it just grabbed my attention and I thought…"I should do this for my project!" I also went to a paint nite in October and it was really enjoyable. I also think this will be beneficial as a future educator because I can use my artistic skills in the classroom one day! I am going to practice working with acrylic paints and just painting canvases. I plan to watch painting tutorials and videos to learn. I hope to paint 8 canvases over the semester and do a little bit of body art too! I am excited to start!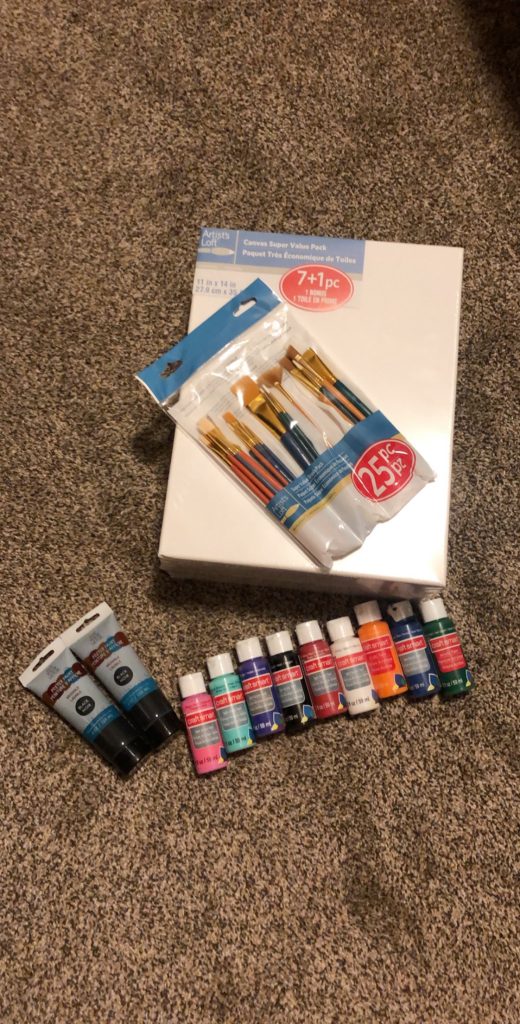 Today, I went to Michaels and purchased some art supplies for this project! Here are some video tutorials of paintings that I would like to try!