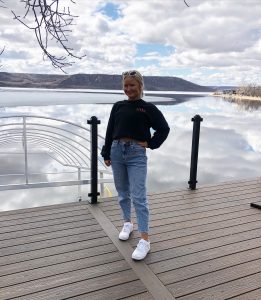 Hello!!! My name is Ashlyn and my pronouns are she and her. I am currently in my third year of Elementary Education at the University of Regina. I have a passion for children and I am so excited to be starting this journey in my life. This year is my pre-internship, however, this looks a little bit different this year and I going in with a positive mindset and hoping I will be in the classroom again soon!
I am twenty years old and I am from a small-town called Esterhazy, Saskatchewan, however I moved to Regina three years ago as I am attending university. During the summer months, I live at home and work as a pool manager, lifeguard, and swim instructor. I love spending time outside and I have a slight addiction to iced coffees. 
You can also follow my educational journey through my Twitter account, @AshlynHelmeczi.
Thanks for stopping by…take a look around!