Hey everyone! This page will give teachers, parents, and students lots of arts education ideas and lessons. It is so important to engage in the arts and keep our minds flowing with creativity. "The arts, it has been said, cannot change the world, but they may change human beings who might change the world" (Maxine Greene).
10 Reasons Why Arts Education is Important
Creativity
Improved Academic Performance
Motor Skills
Confidence
Visual Learning
Decision-Making
Perseverance
Focus
Collaboration
Accountability.
MotherCould – Here are some kid-friendly art recipe ideas.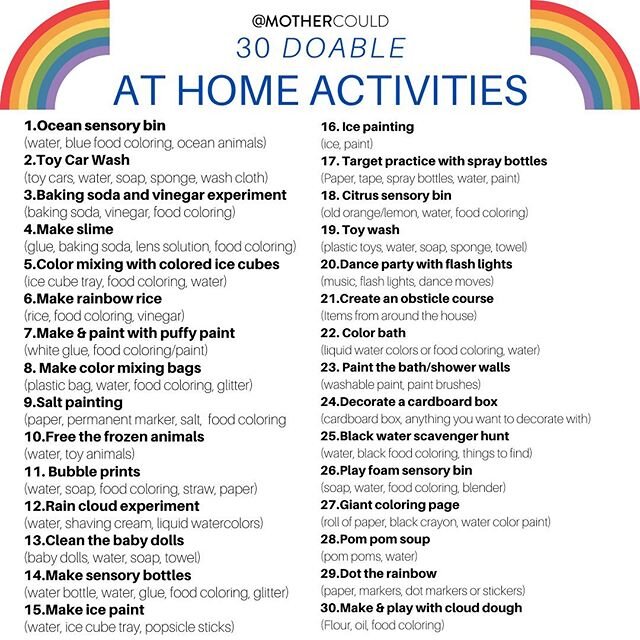 Teach Me Style – Rainy Day Art Project
Here is an art project using watercolour that the kiddos will LOVE! This is a super easy and simple project too.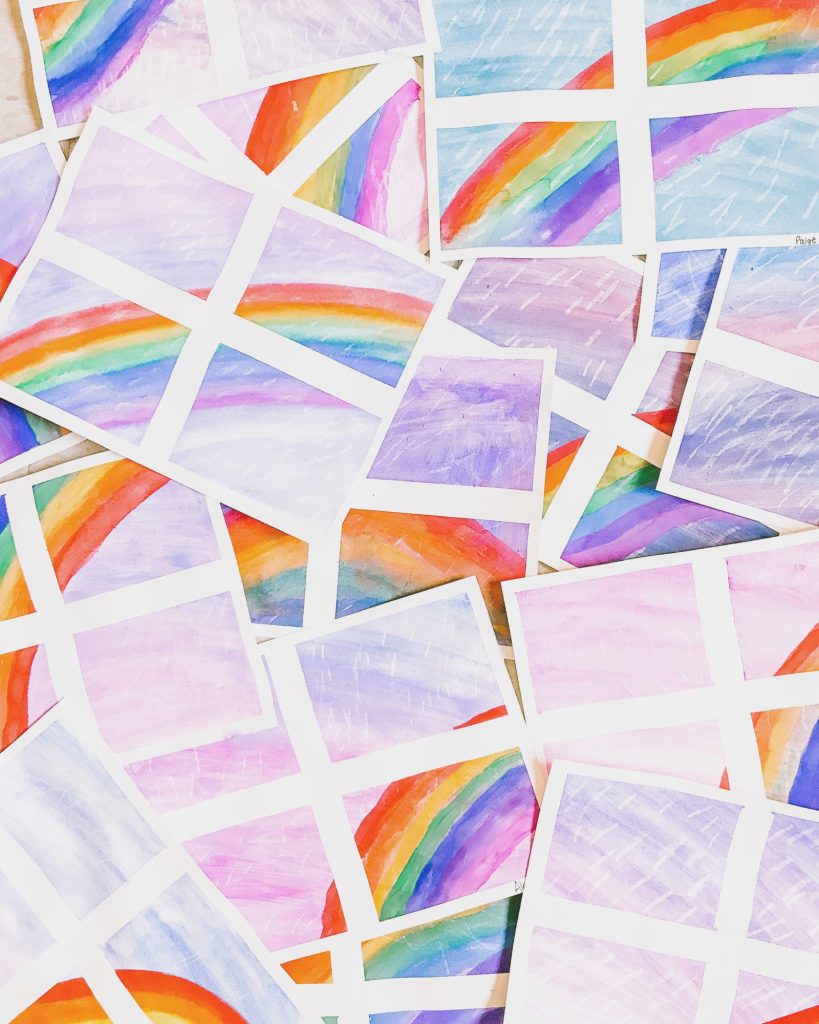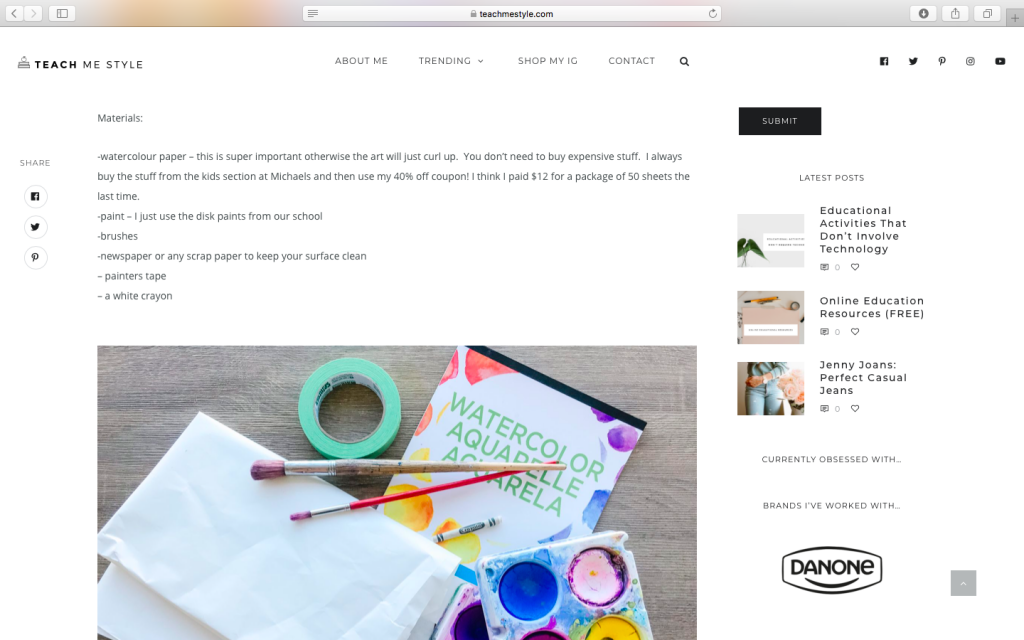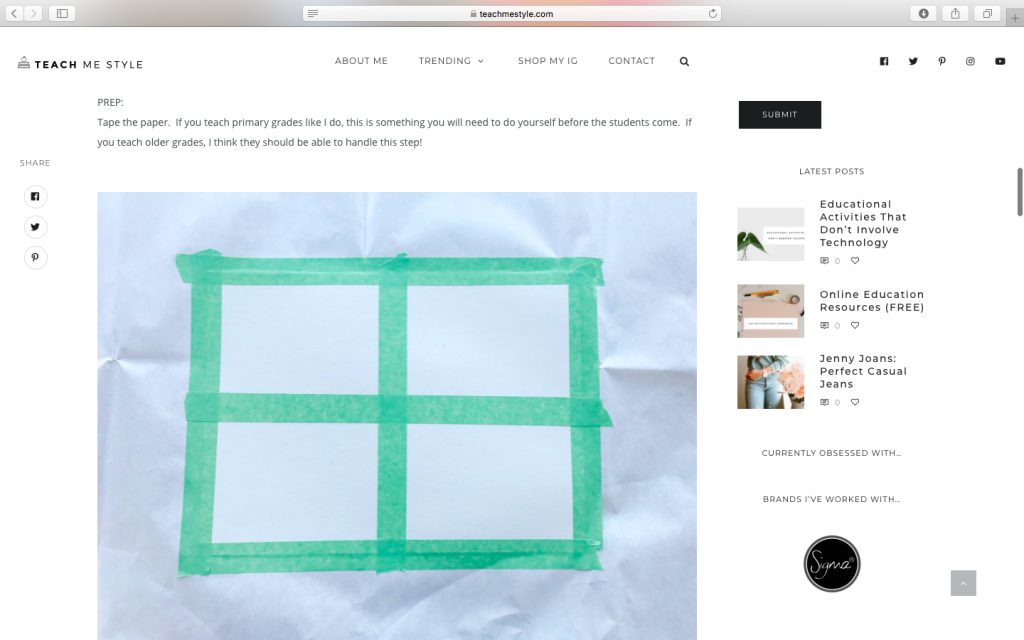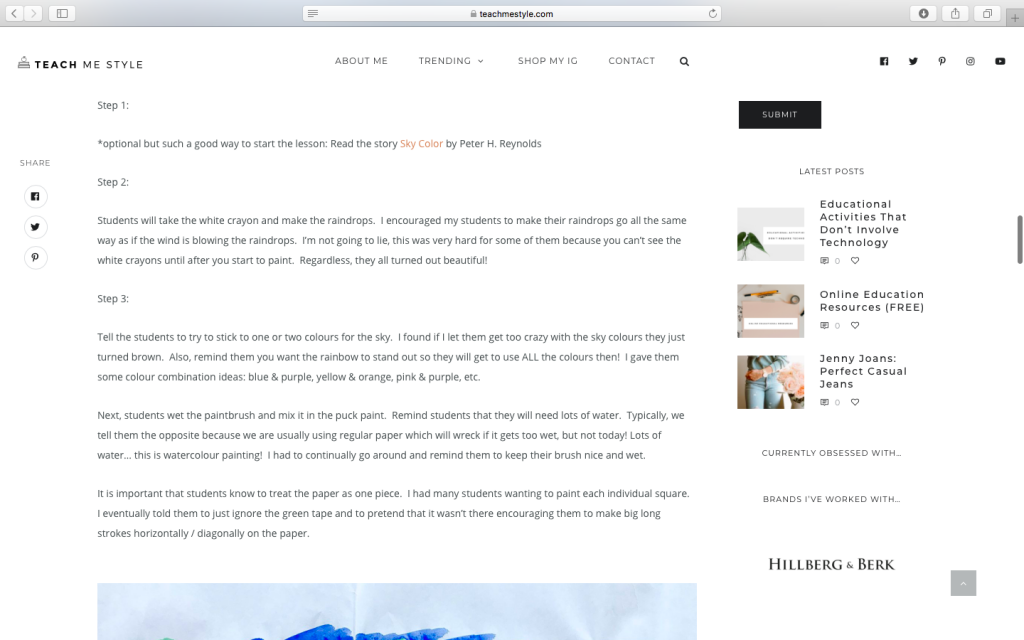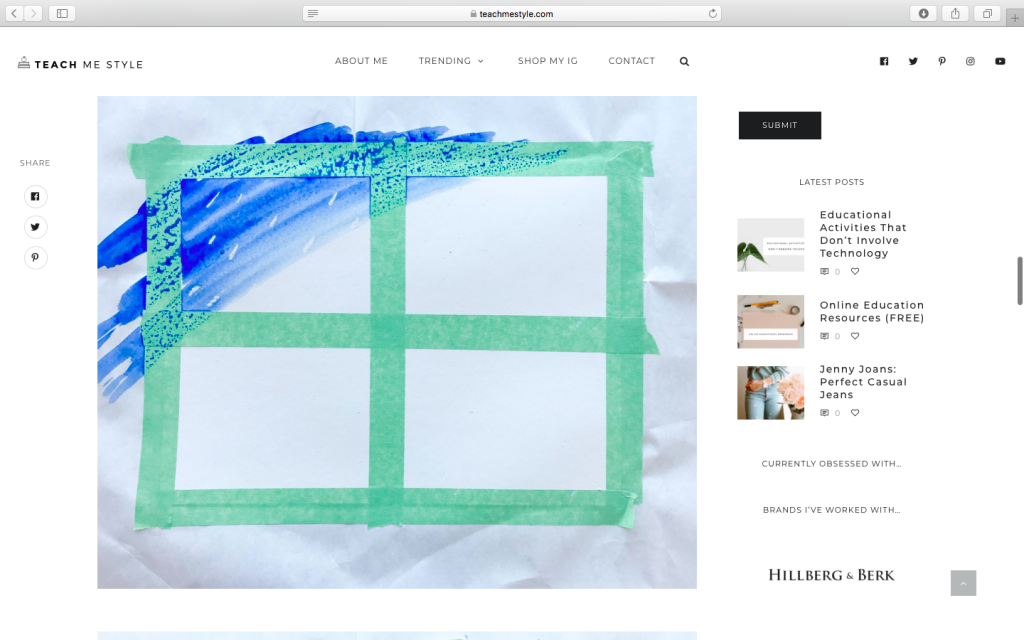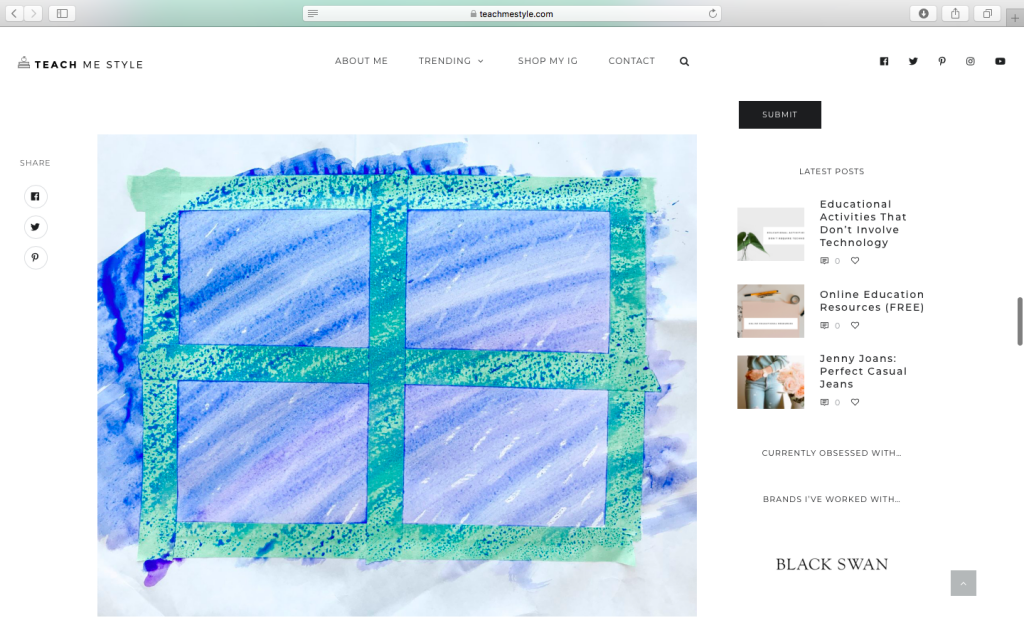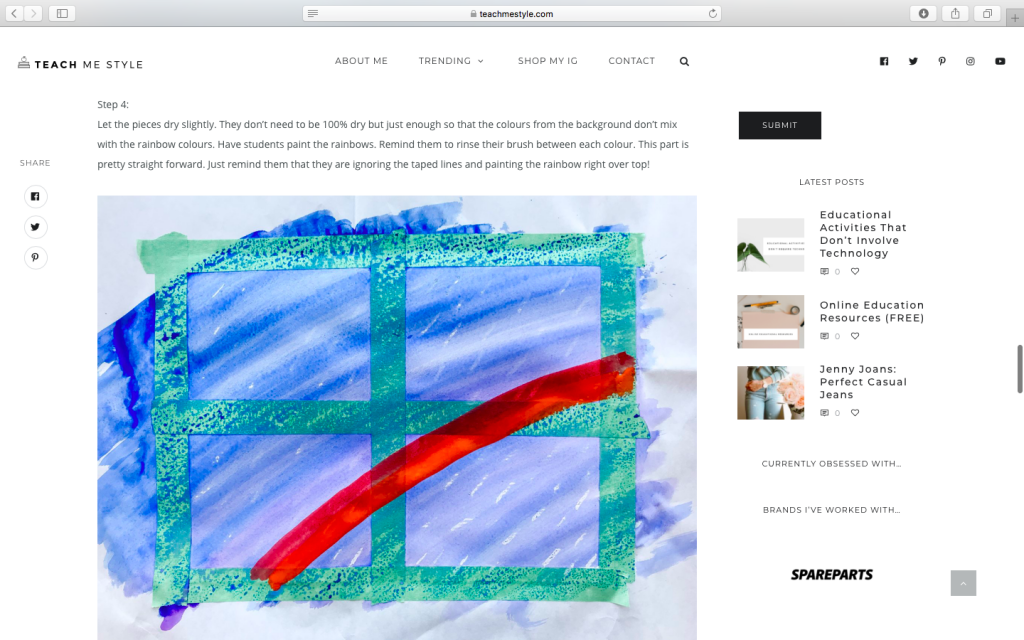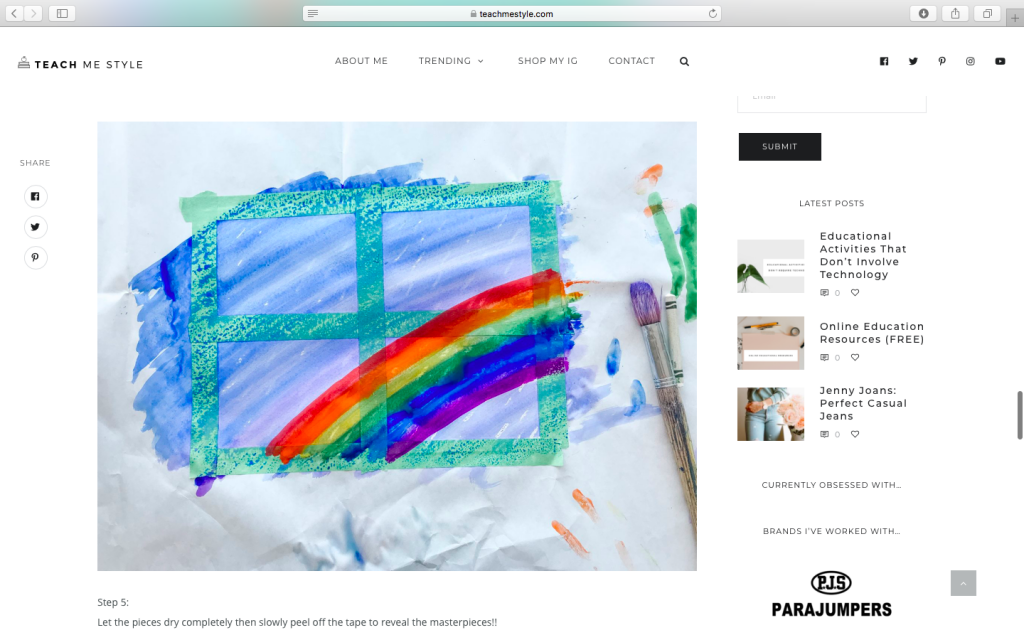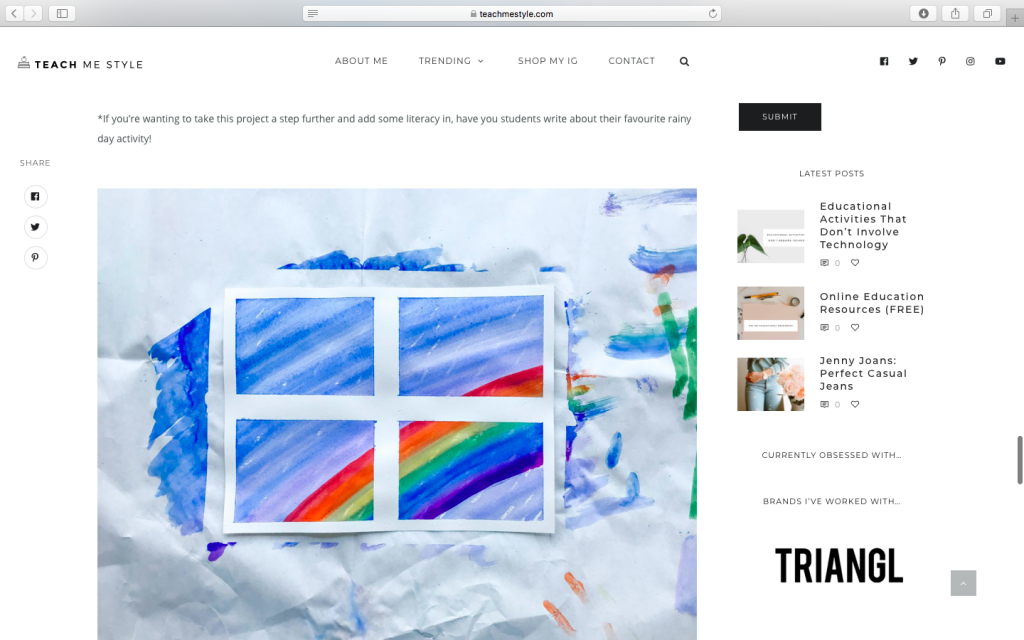 Happiness is Homemade – Here you will find 36 elementary art lessons for kids! This is perfect for homeschooling and keeping the kids active in art.
Saskatchewan Arts Education Curriculum – The Saskatchewan curriculum documents are available for everyone! The arts education curriculum is very well developed and can guide you in the right direction in homeschooling. It also emphasis the importance of art and how it creates lifelong learnings, engages citizens, gives you a sense of self, develops thinking and identity. The process of art is crucial and that the students experience learning throughout the process. The end results or products do not always have to perfect!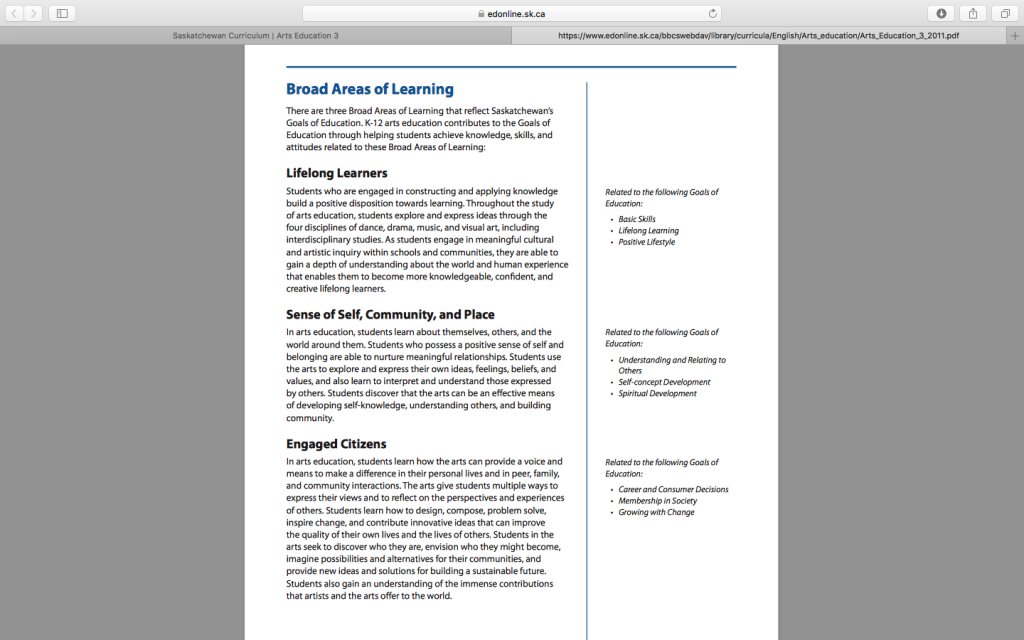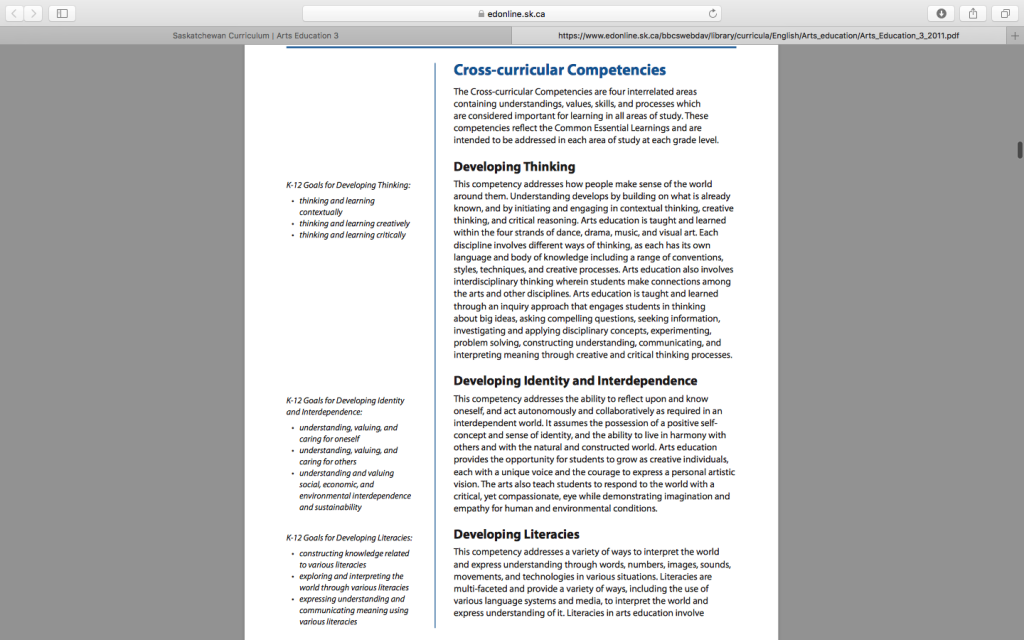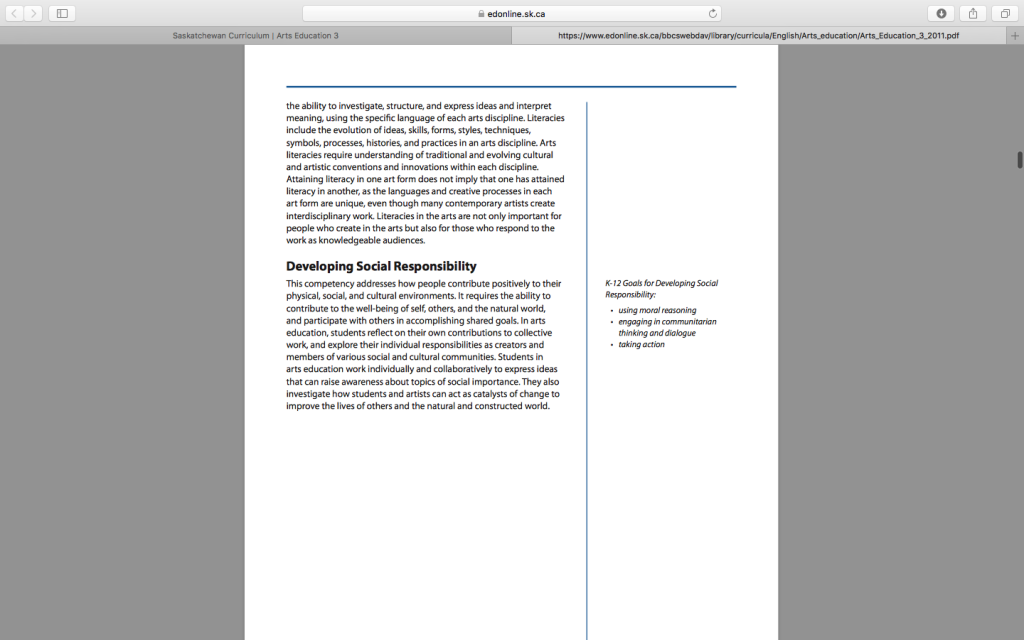 Video Tutorial – Here is a flower painting tutorial anybody can use to learn!