Here We Go Again!
Here We Go Again!
Hey EC&I 834,
Here we go again with another masters course!  I am excited to learn more about online and blended teaching and learning, as it is currently super relevant and applicable!  This will be my 7th masters course and I can finally see the light at the end of the tunnel!
Who Is This Guy?!
My name is Bret McMann and I grew up in Foam Lake, Saskatchewan – best place in the world to live!   I completed all my K-12 education there and then went on the University of Saskatchewan where I attained my Kinesiology and Education degrees, while also playing 3 years of CIS football for the Huskies on the defensive line.  Since finishing playing football, I have become very active in coaching.  I have spent time coaching minor football, high school, provincial teams and most recently coaching for the Regina Thunder of the CJFL!  My wife and I have called Regina home since 2016.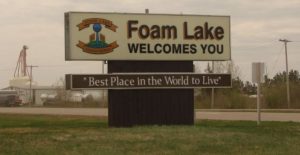 I currently work for Regina Public Schools.  I am in my 7th year of teaching and I teach grade ⅞ at Harbour Landing School in the south end of Regina.  Grade ⅞ is a new grade placement for me this year.  The majority of my career has been spent teaching in the grade 4/5/6 areas previous to this school year.
Over the Christmas break, my wife and I  recently became parents!  We welcomed 0ur son Jenyr, was born on December 18, 2021 at 6:29pm at Regina General Hospital.  He was 6lbs 11 oz and was 51cm long.  It is crazy that he is already a month old (today) and is growing like a weed!
Last semester, EC&I 831 (Social Media Education) required us to undertake a major digital project and I chose to focus on learning more about parenting and pregnancy so I was able to connect with my wife and understand what she was going through, understand what was happening to our baby as he grew and developed over the nine months and to help with some initial parenting tips and tricks!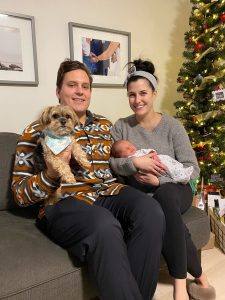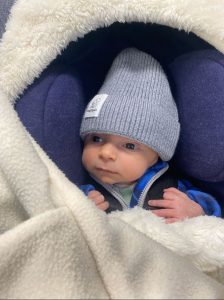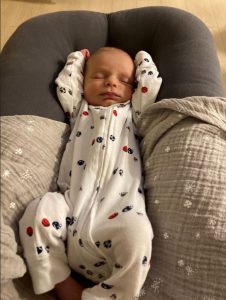 Goals for EC&I 834
Online course design. 

Now that I am teaching grade ⅞ I feel these students are much more capable of self-directed study online.  I have tried (and failed) to implement some sort of online course in previous years, but that was hindered due to grade level as well as my uncertainty on how to design and implement an online course or a component of an in person class effectively.

Become accustom with Blended Learning and what it ecompasses. 

I really have no idea what a blended learning/classroom looks like.  As the pandemic continues, this may be an area that would be beneficial to have in my teacher toolbox.  

Apps/Online resources. 

As the technology boom continues and more apps/resources become available to education, I would like to become more accustomed to implementing and using these in my online or blended classroom.  I would also like to become more aware of the privacy/confidentiality that goes along with using these apps/resources as this remains to be one of the biggest hurdles keeping me from using these in my classroom.
Cheers, 
Bret