Week #1. Wow all I have to say is that this was a lot harder than I thought it was going to be.  Who would have thought that colouring on an Ipad would be so hard? 
So this week I dived headfirst into learning how to use Procreate on my Ipad. I thought that I was going to be able to watch at least 5 videos with 5 different art pieces at the end of this week but that was not the case at all. I started following along with one youtube video that was only about 30 minutes and it turned out to take me over 2 hours to get all the way through this video.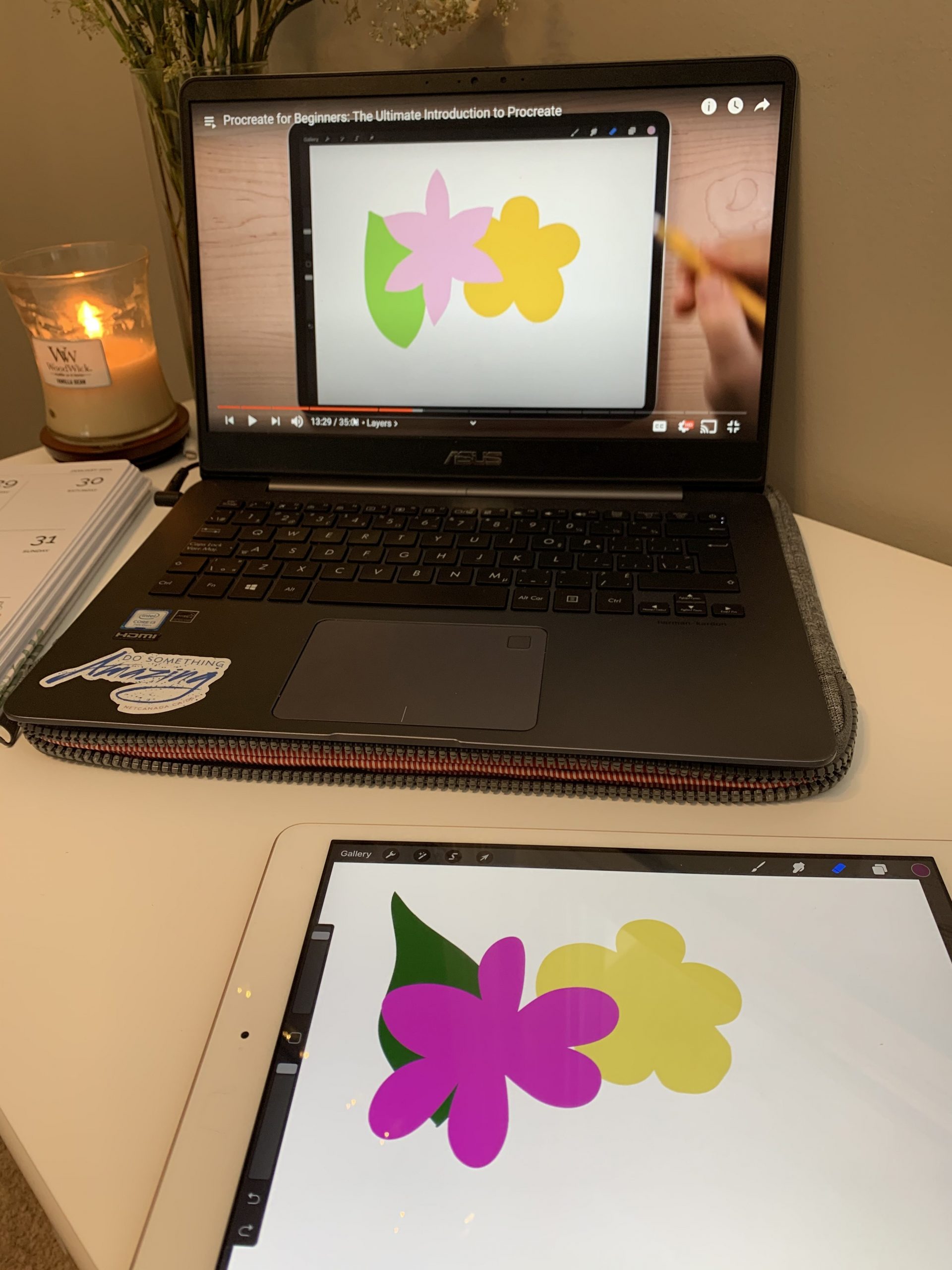 This was about half way through the video. And at this point I was starting to really doubt myself and what I could do because my drawing did not look as good as the lady in the video.
However, this is how my drawing turned out. Not horrible for my first ever art piece on Procreate.  How do you think I did?
What I learned from this first week:
I learnt soooooo many terms that I had never heard of until opening up my Procreate app such as; Alpha lock, clipping mask, transformations, colour dropper, etc. As well as I learned different ways to use brushes, smudging, colours and colour palettes, layers, etc. I also learned that not all videos are easy to follow. This lady took it through nice and slow and showed where everything was. I watched another video that was very fast and she jumped by steps assuming that I knew what she was talking about. 
Goals for this week
I am starting lettering! So my goal is to find another good channel to watch a video, find some templates online to help practice my consistency in letters, and maybe find an app or a class to take! Any advise from any artists out there?