Week 3! When looking at what I wanted to do each week I thought lettering was going to be easy so I put it near the beginning of my journey so that I could use it along the way in future pieces. In my head, I thought that this calligraphy style of artistic writing seemed so easy. I have seen so many Tiktoks of people writing all pretty and it was so fast so I just assumed that it would be easy! (like this one)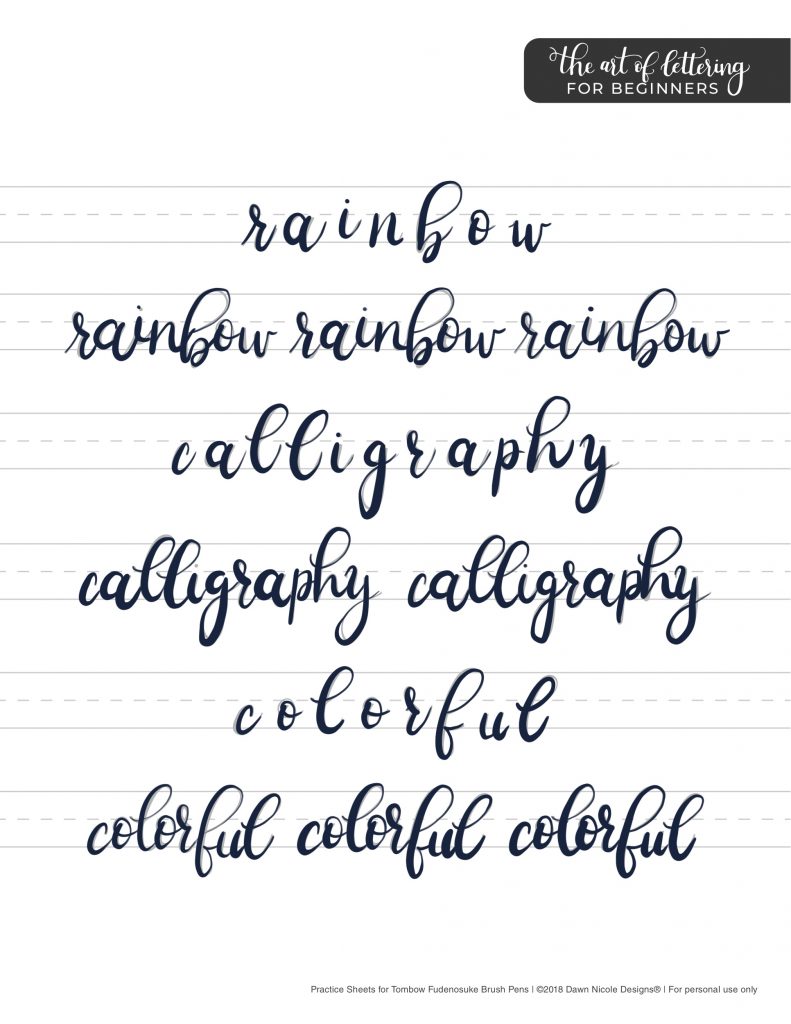 Was I ever wrong. When I realized how hard this week was going to be I realized that I was going to need to practice a lot. So I found some free templates online and I got to work practicing. I remember doing sheets like this in elementary school when we started learning cursive but these were so much harder.
I decided that I wanted to put all of my hard work to the test and try to create a couple of little pieces. I followed one of the YouTube videos from the same person whose website I found the brush on (video linked here). Here video was really easy to follow along with and she actually also taught me how to download colours and create colour palettes. I FELT SO TECHY DOING THIS!
What I learned this week!
-I realized that I am not going to be like this amazing Tiktoker who can whip up a beautiful piece in one go.
-I learned how to download new brushes
-I have the tools to make my own palette now
Any worlds of encouragement for this coming week?