I am in deep! This week I took on the challenge of what I think is one of the hardest things to do on procreate. Flower arrangements. Like I said last week I find flowers and leaves really hard to draw because they are so naturally imperfect and to recreate that imperfection perfectly is a challenge.
I used a couple of different strategies this week. First I just followed a youtube video tutorial other than a little bit of shade difference in the colour I tried to follow this one as perfectly as I could. When looking at the differences I realized that part of learning is being uniquely yourself. Using the skills that someone else can teach you and then using those skills to express yourself.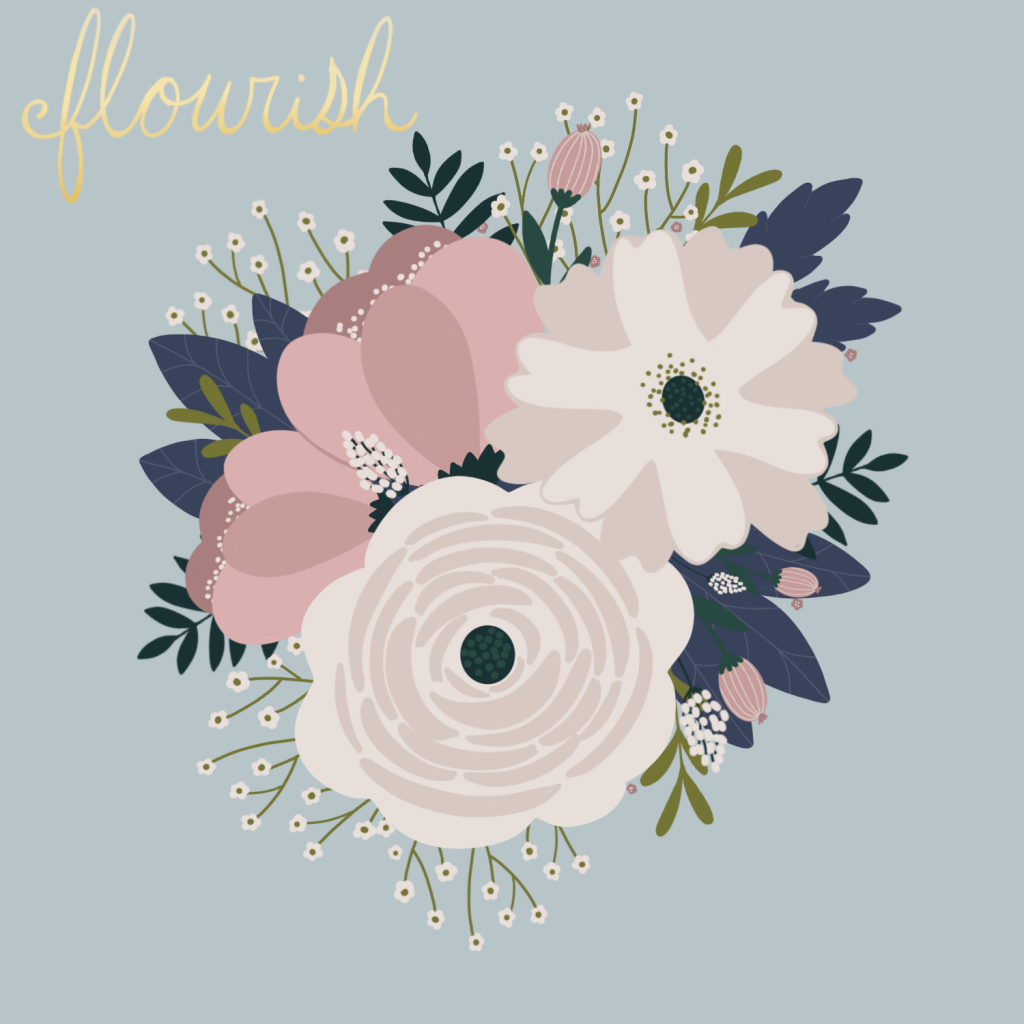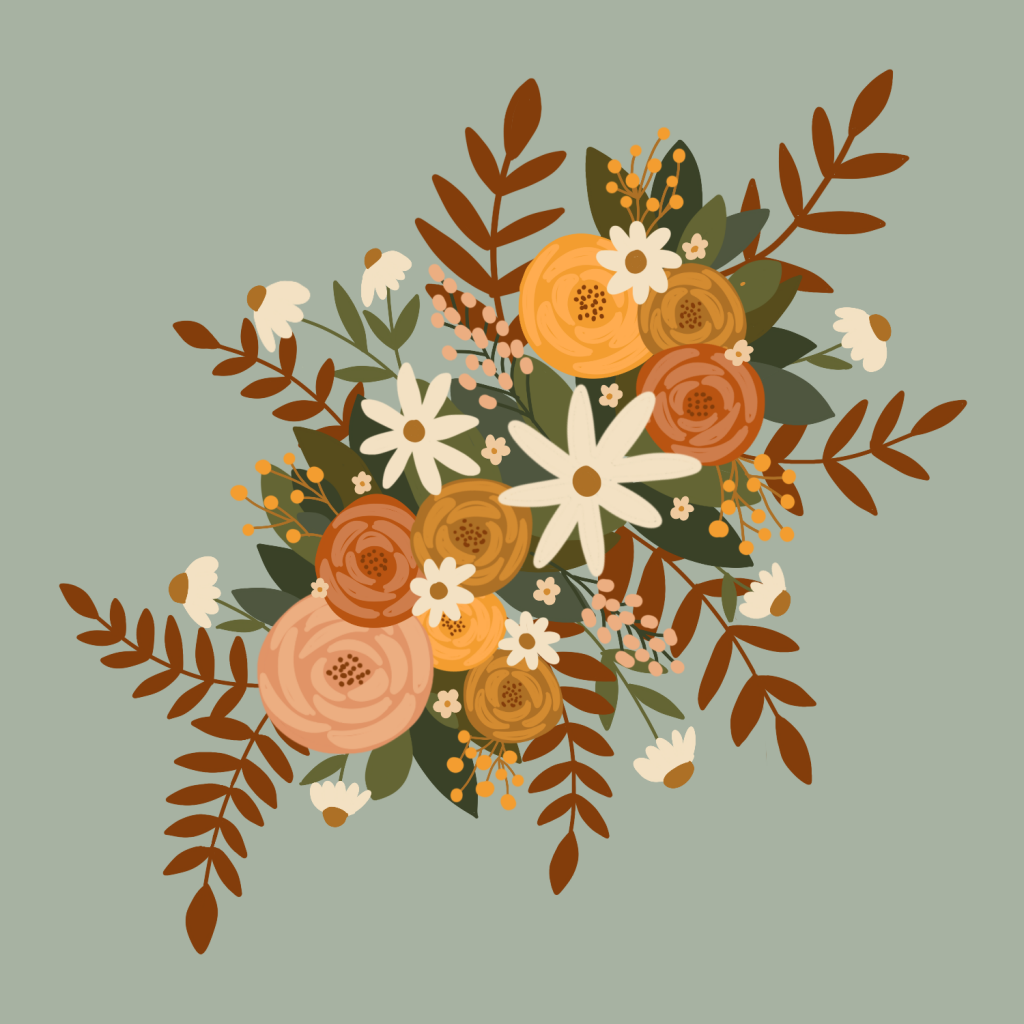 Strategy two, I looked at a picture and I used it as a reference for my second piece! I tried my best to replicate what the original artist did but then adding my own spice! At this point in my journey, I still felt more comfortable looking at a reference piece as I am not totally comfortable coming up with ideas on my own. However, by adding more or fewer flowers in areas, and using some different colours, I am starting to feel more comfortable at making my own piece in the future!
Looking back
Reflecting back on this week I realize how amazing it is to have other people online who are working at growing a skill that you are also working on. It is interesting to feel instantly bounded to someone through a shared hobby or skill. Whenever I find people now who use procreate online I instantly follow them because I want to see how they are learning and growing and what skills they may have that I do not. The beauty of online education is that people are so open and willing to share. People want you to be successful so they are willing to put out videos, tutorials, step by steps, so that you can learn as well. And that is why I appreciate EDTC so much!