This week we had the challenge of cyber sleuthing one of our classmates. I was excited to do this as an assignment because I remember doing this all the time in high school. I vividly remember not knowing the name of a cute boy at my basketball tournament so that evening at the hotel my friend and I spent two hours trying to figure out his name and how old he was. Well, you can call us detectives because we found him. It is so fun to act like a detective and get to figure out things about other people in a kind of sneaky way. It is interesting that this has become such a normal way of getting to know people in our society and I will talk about that later.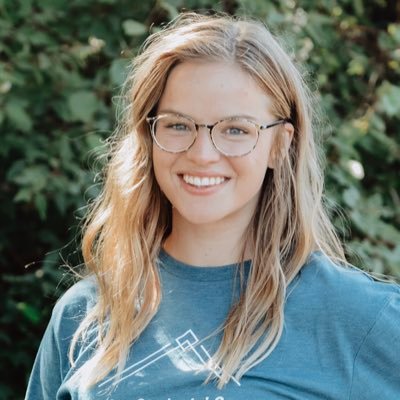 But let me tell you about Trista Kennett. Who FYI I have never met and do not know personally at all so this is all coming from my great friend The Internet. When I first googled Trista's name she was the first person to pop up, the top links are all related to her and the top images are also all her so this was great for me. The first link directed me to her Facebook. 
This was a great resource to find a lot of information on her. She got engaged to her fiance Noah Friesen on October 26th, 2020, she volunteered at Kenosee Bible camp, one of her best friends just got married, and she is a part of the education students society. Her birthday is on May 20th, she graduated in 2017, and she played volleyball in high school. This is just a shortlist of things that I learned about her from her Facebook. I believe she uses Facebook in a really great way to share about her life but does not overshare or have anything inappropriate. 
From an article done about the park's ambassador program it looks like she is a volunteer that helps out at her local community of Yorkton. What I collected from the article is that she spent this past summer volunteering to get more people outside in the summer by creating little game/toy baskets for people to use.
Overall
I believe that overall Trista has done a great job at being active and representing herself well digitally. She is engaged on many different platforms including Instagram, Facebook, Twitter, and her Website. Everything that comes up when you google her represents herself well and she is the first person that comes up on Google when you search Trista Kennett so she has done a great job at representing herself well online.