I want to begin by saying that I have never felt this close to classmates in any class I have ever taken in my whole degree thus far. The community that we build in the #EDTC300 community is so amazing and I am so happy with all the friends that I have made this semester. In all the ways that you all have helped me, I was to say thank you and I hope that I was also able to maybe in some way encourage others in this class to grow as well! It is hard to say that I have impacted others in this class so in all of these examples I will also share I how learned from these examples! Here is a linked document with most of the pictures of the interactions that I did not add to this blog!
ZOOMs
I want to begin with the in-person connections that I made this semester (ZOOM is what I mean by in person). At the beginning of this semester, I reached out to Caelyn as I had read her first blog post about going Procreate for her learning project! I thought what better way to learn than to bounce ideas with someone who is learning the same skill as I am. So, many texts, facetime, commenting on each other's blog posts, and zoom calls later I have learned so much from her and I hope that she has learned from me. In discussions, we would talk about tips that we learned, resources that we found for Procreate, free pens that we found online, etc. In working together I think that we both encouraged each other and helped keep the motivation going from week to week in tackling different Procreate tasks! She was amazing to have by my side and I hope that I helped her as well!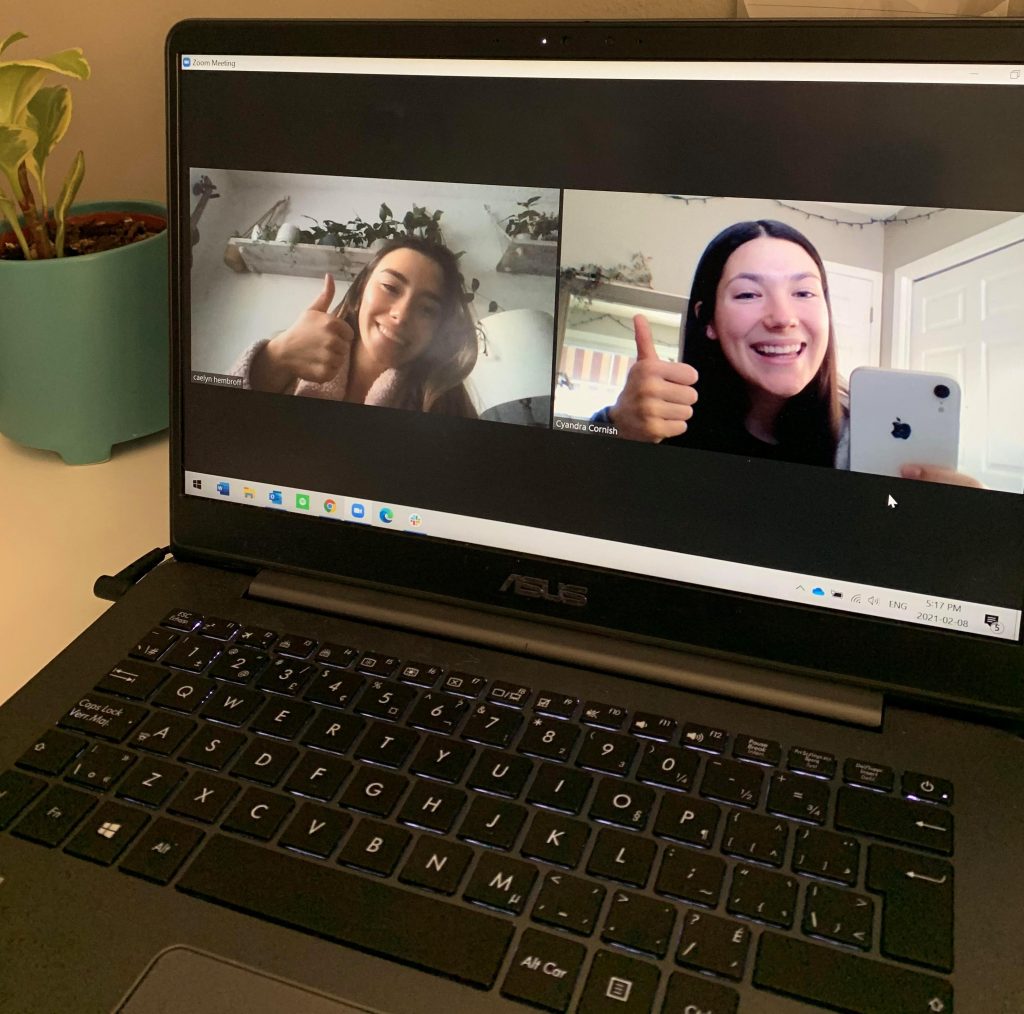 My second in-person (ZOOM) meeting that I got to have was with Ian the Yoga master! Nearing the end of the semester after spending almost ten weeks watching him get better and better at Yoga I reached out the Ian to ask if he could take me through a Yoga flow. When I reached out to him to take me through this it was a little bit selfish because I was isolating and wanted something to do but I also really thought how great it would be to practice teaching what he had been learning for the past ten weeks. As most say the best way to learn better is to try teaching. And this is what Ian did, he took me through a complete Yoga flow instructing me through a step-by-step on each move, and at the end, we discussed some of the glitches but overall it was hard to give much advice as he was basically a YOGI already!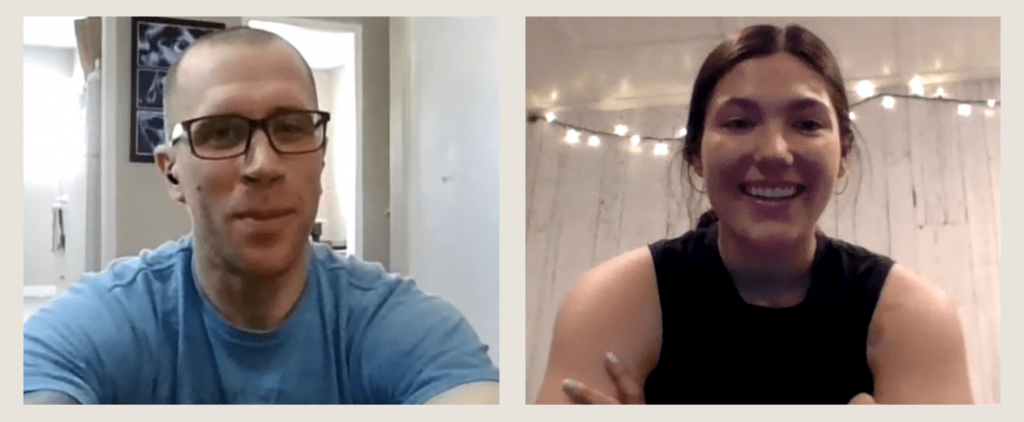 Commenting/ discussing
I loved keeping up to date with what the other people were doing in our class and I loved leaving encouragement and questions on people's Tweets and blogs. This was an awesome way that I stayed engaged through the class with other students that I did not get the opportunity to meet personally over ZOOM. In doing this there were many opportunities to comment on blog posts and discuss things in the comment sections on Twitter but the best was when I started a conversation on Twitter by simply posing a question to my peers. This was really exciting to me because I was engaging in thought-provoking discussion as a result of leaving a resource for others to look back upon at a letter time and reflect on the discussion that we had. What I love about Twitter is that so many people can learn from the discussions that may have happened months ago. I truly hope that this is a good discussion for people to learn from because I learned so much from this Twitter thread!
Resource sharing
The final thing that I want to reflect on how I contributed to the learning of others was sharing resources. I tried to share whatever I was reading on Twitter that I loved, or articles on slack that I was reading, as well as my document that I put together reflecting on Resources from EDTC300.
I mentioned above a document that I created to break down the resources that I used in this course. That document can be found here! I created this document because we have shared a lot of resources throughout the semester but I wanted to give an honest review of how I liked the top resources that I kept on using during this course. I hope that it helps others in this class have a good idea of some of the best resources (in my opinion).
Overall
I hope that all of the ZOOM calls, discussions, commenting, resource sharing, and talking in breakout rooms throughout this semester coming from me have some how helped other students in this course along their EDTC journey!