Am I a Procreate pro now? 
10 weeks ago I started a journey to learn online a skill that I had never done before. I decided to embark on a learning adventure for #EDTC300 #learningproject where I learned how to use Procreate with only online resources. This meant that I did not learn anything from anything in person but everything I learned was on some sort of only platform. I realized that the benefits of doing this in a global pandemic is that people have started to share a lot of skills and talents that they have online for others to learn from. In the course of the 10 weeks I learned from YouTube, ZOOM (taught by friends), TikTok, Pinterest, and some creators websites. Here is a week by week break down of my journey that I am so proud of!
The first week is crazy to look back on as I had absolutely no idea what I was doing. I did not know how to change the colour. My writing on the Ipad was very bad, and I was really starting with nothing. But I had a plan with all my videos and resources in place, including pieces that would progressively get harder and harder, and I was motivated to get good at using Procreate!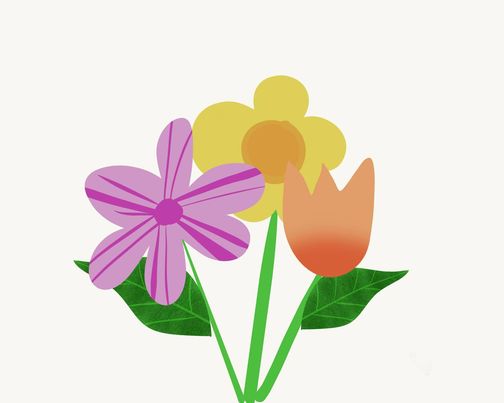 This week I was excited to start and I was seriously expecting a lot better than this little flow piece from myself. But looking back it is crazy that this was the best that I could do it this time! At this time I was struggling to even follow along with the bare minimum of what the video would ask of me. So this piece I would say this final piece looks nothing like the final piece of the Youtube video I followed.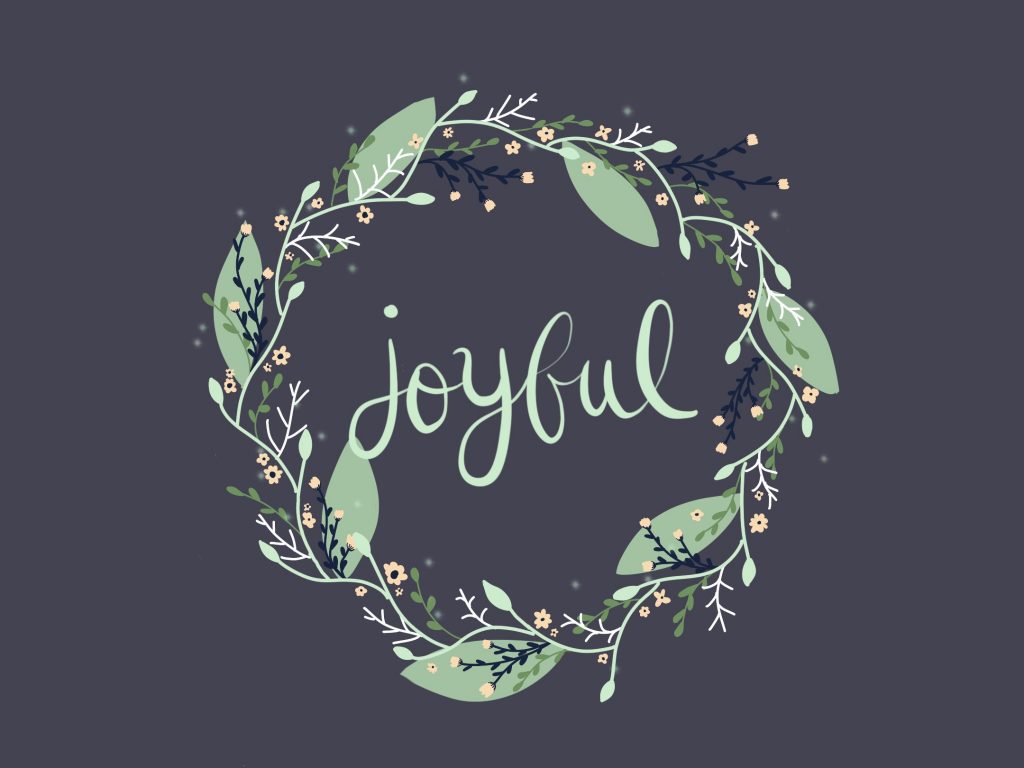 I started to realize that I was going to need to practice some of my skills and what better way than doing cursive sheets as we all used to in elementary school. So with the help of Caelyn we worked on some writing outlines that helped us progress in writing on an Ipad. I am excited to say that this was the week that I saw the most progress and I am so happy to say that!
A month in and we were starting to make progress. This was a challenge that I was nervous about it because it took me back to square one after having a really good week the previous week. When pressed this week with a lot of new techniques it was hard to keep up. This week I worked on shading, and a lot of layering, dimensions, etc. I loved this week because I was starting to feel freer to not follow the tutorial to a T and that was helpful because I was able to adjust this piece to what was working for me!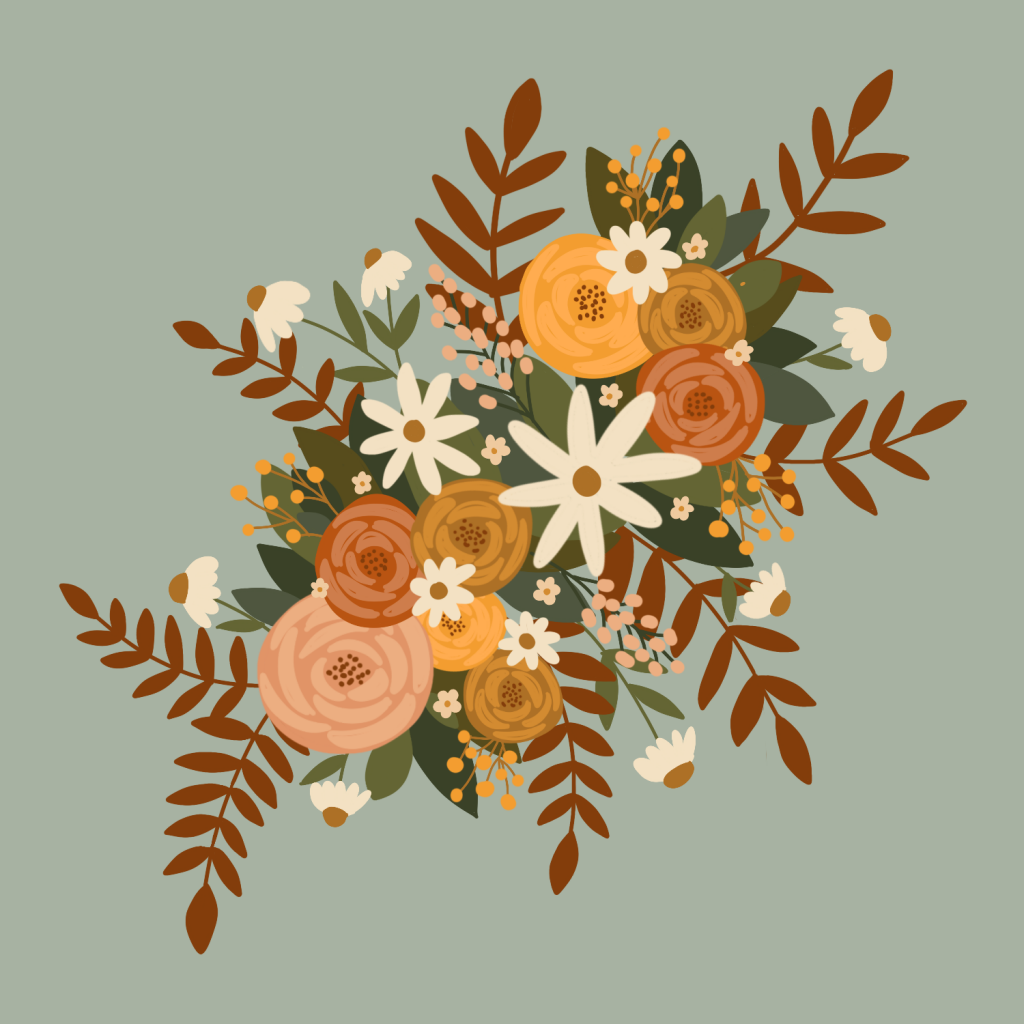 This was the most fun that I had in a week! This was a come-back week once again! (I really have my ups and downs PS. next week is tough again). I felt like a real pro when I was actually able to recreate the piece almost perfectly without a lot of extra help, pausing, and googling what was going on. I was so proud of two of my pieces from this week that I shared both on my blog post as normally I only share the best one. I was excited to start using this skill that I was putting so much time into to create a piece that I was really proud of and actually sent to my whole family. 
And this week once again was a struggle. I didn't mean to but I had a hard week then an easier week over and over again throughout this journey and let me tell you this was a hard week! Not only did I have a million technical difficulties but also creating the GIF was very hard with all the layering and then going back and fixing because you couldn't see a layer. However, I am very excited that I learned this because I think that this will be something that will be fun to add to classroom presentations to spice it up once in awhile!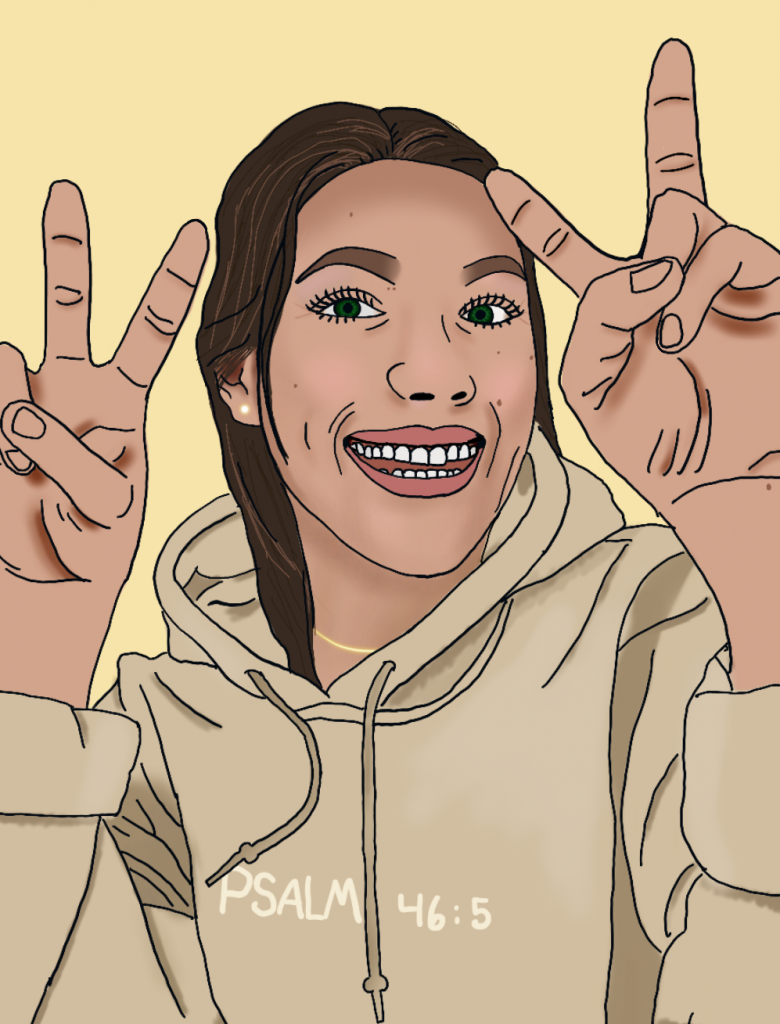 OK I know I have said this before but this was my favourite week! It was my first attempt at creating a piece that got me excited about Procreate in the first place. I have seen these portraits around social media for the past year and I have always thought that they were so cool. I am so excited to say that I am finally able to do one and I think it turned out AMAZING!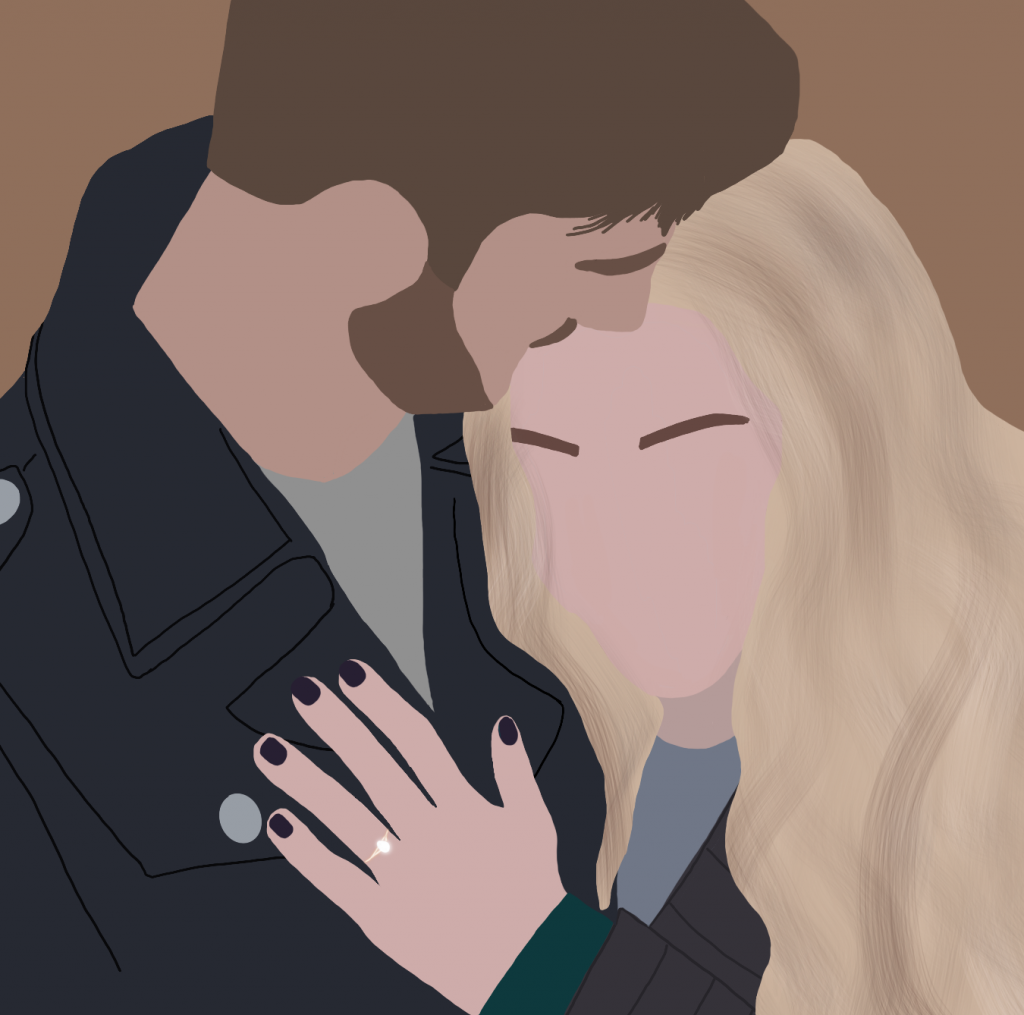 This was such a fun week because I felt the most creative. I felt like I was actually drawing something that was important! I recreated Trista's engagement photo that I found when doing our Cyber Sleuth. Before this, I felt like I was practicing a skill but after this piece, I felt like I was making art (which is weird because I am not an artistic person).
Week #9 How far will I go?
THE FINAL PIECE! Week nine was the final piece that I created for this class so I thought lets go OG and draw the queen of Disney Moana. I loved walking into this week so confident and then being shut down with my first idea of doing black and white. (we had to keep it consistent to have a fail every second week). However, I got back up and I think I did the most perfect solo drawing on Procreate I could have possibly imagined! Without any help from any YouTube video, website or TikTok I crushed this week's piece and used all the knowledge from this whole semester to create this beautiful piece.
My first piece and my final piece!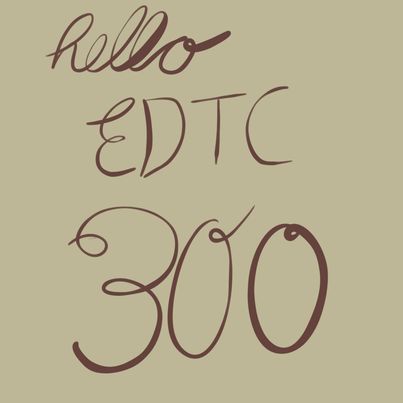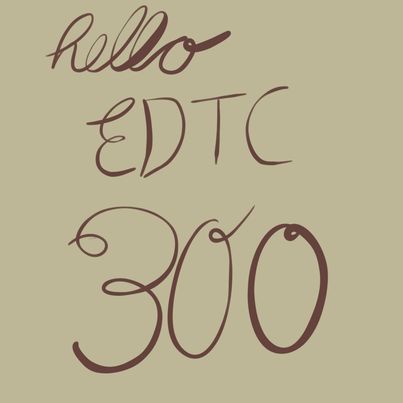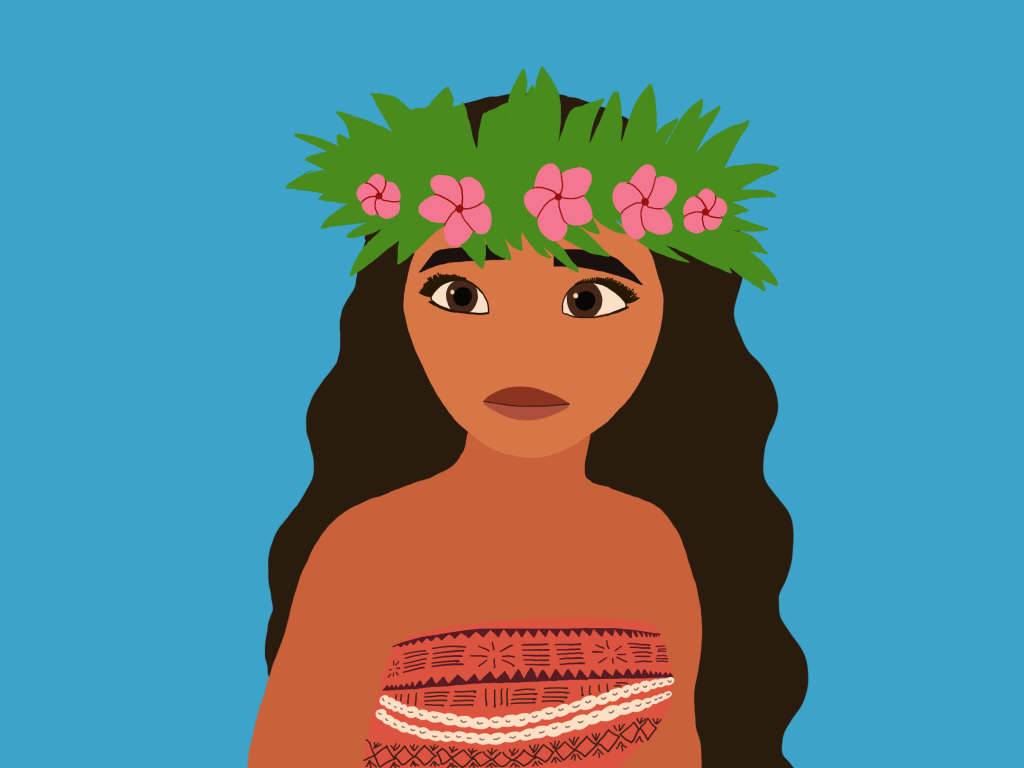 Resources 
My top three resources that I used were YouTube TikTok and Caelyn. My favourite Youtube creator for amazing step by step videos that described everything in amazing detail was Teela Cunningham. She had amazing videos with everything related to Procreate that helped me at every step of my Procreate journey. She is amazing and has a shop that has free brushes and colour pallets (which were a blessing!) Second resource/ inspiration was TikTok. Although I cannot pin one specific TikTok my whole Procreate journey and steps, and inspiration for pieces each week would not be here without my trusted creative resource of TikTok. I cannot recommend it more for anyone in a creative block. My final and much trusted resource was Caelyn. With us both being on a Procreate journey it was a blessing to have someone who was also learning and growing alongside me and I would often call her and ask her for help with anything that I was struggling with! So thank you Caelyn!
Final thoughts!
I have realized the endless creative possibilities that are available with Procreate. When I first started I was copying exactly what other people had done and now I have enough creative understanding of how Procreate that I am actually able to be creative on my own without a tutorial. Before this class I never thought I had a creative bone in my body but I realize now that I actually can learn how to be creative and this helped me do that!