Having a conversation with my EC&I 830 classmates about how our next school year would look like made me quite worried. Seeing that the nearby universities are planning on moving higher education courses to online courses, makes it feel real that this situation might not end this June or July. But how Covid19 will affect our education system in the Fall, we do not know yet.
Just like my classmate, Jocelyn mentioned in her blog post, in my community school, even after a month into supplemental learning, we are still addressing the difficulties caused by the digital divide. Another major problem is the supplemental learning being optional. But how could we make it mandatory if our families are lacking the technology needed to participate in supplemental learning? Many parents do not have time or are not able to help the students with their assignments. And let's not forget that many of our families have bigger problems to deal with than being engaged in supplemental learning. At the same time many educators do not know how to use technology to be able to deliver content in an effective and engaging way.
Being an English as an Additional Language Teacher, up till now I was providing support to the classroom teachers and helped with connecting with our families. A week ago, the EAL families had the opportunity to request my support and currently I have close to 20 students whom I am teaching. Thanks to my Prof. Dr. Alec Couros and my peers, I have gained an enormous amount of information during my last three courses and today, when I hear the terms remote learning, online learning, supplemental learning, at least I don't panic.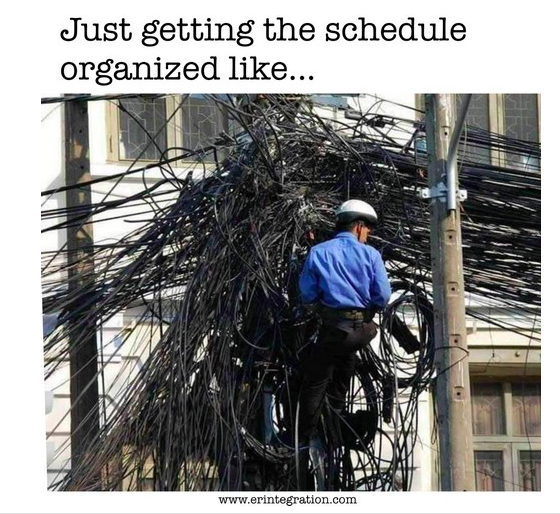 Being in the process of finding the right way to connect with my students my main focus is to keep things simple. I am taking small steps and trying to learn one thing at a time. I am thankful that my school board is offering PD sessions. Right now I am focusing on the Microsoft Teams and Seesaw since the first one is crucial to be able to meet with my students and I think Seesaw will be an easy way to connect for both my students and myself. I feel comfortable using quite a few online resources, since I had a chance to work with them as part of my previous Edtech classes. Last semester, I looked at Kahoot as part of my educational app and I started using it in class before the school closure. Since I learnt how to assign students different activities online, it remained part of my classes during the supplemental learning as well. I highly recommend Kahoot since it is an easy and fun to use app, that offers a huge number of already prepared activities that can often save the life of a busy teacher.
Another favourite tool that I am using is the Reading A-Z program. This program not only offers levelled books, but in RazPlus it has vocabulary and grammar packages that I can assign to my students online. I can follow my students' progress and I can also message them.
I also like Flip grid, Khan Academy, Wakelet as well as Screencastify. My main focus is to introduce these tools to my students one at a time, so they can take advantage of them later on. I did a review on Khan Academy for one of my previous assignments for my Edtech classes and it certainly has a lot to offer. Wakelet is an amazing tool for keeping things organized. I just prepared a Wakelet collection called Digital Citizenship for my 11-year-old daughter focusing on Mike Ribble's Nine Elements of Digital Citizenship to teach her how to navigate the online world safely. I would certainly like to dive into Wakelet a little bit more, since I believe it offers a lot more than I am aware of. As part of my Summary of Learning for my previous classes, I used Screencastify, and it is a neat tool for explaining new concepts to students.
My goal is to focus more on incorporating the nine elements of digital citizenship into my lessons. I think teaching language skills while educating students about how to be good digital citizens is crucial especially at this time when our students are spending a significant amount of time online.
Thank you for stopping by! 🙂