As a student at the University of Regina, I am working towards a degree in Art Education. I believe the creative arts are one of the most beneficial ways to grow as an individual, no matter the age. My concentration is in visual arts, however, I teach dance at various studios across Saskatchewan.
Prior to attending the University of Regina, I studied dance at the Carret Dance Conservatory in Toronto, Ballet Concierto in Cancun, and at The School of Contemporary Dancers in Winnipeg, where I also took university classes towards a degree in dance. As much as I enjoyed doing what I love every day, what I wanted more was to share my passion with others. I then transferred to the University of Regina where I began my journey to becoming an Art teacher.
I grew up in a small town an hour and a half north of Regina that has a population of 360 people. Before moving to my small town, I lived on a farm for 11 years, where I felt like everything I needed in the world was in my backyard. There were endless adventures to be had and my best friends were my three siblings.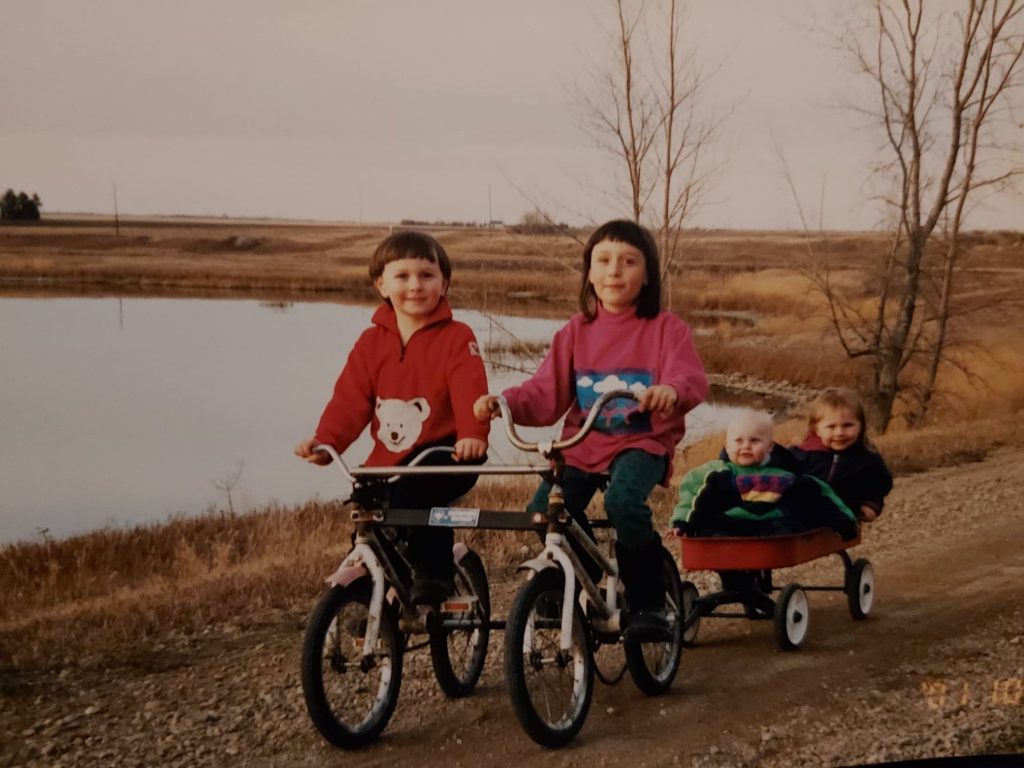 In my graduating class, there were a total of seven students, all with whom I went through Kindergarten to Grade 12. In a small town, everyone has a role to play to keep the community alive and to take care of each other, much like how I believe a school should be. Family, friends, community, and nature are very important to me.