As we wrap up the end of the semester it's time to wrap up my blog posts for this class, sadly making this my final blog post for EDTC300. For this class to be the most beneficial for all of us, it required us to work as a network, one that goes beyond showing up to class once a week for Zoom Room. To really get the most out of this class we really needed to work on creating our Personal Learning Networks also know as PLN.

One way I helped to contribute to the learning of others was by making sure I was reading a number of my classmates blogs and commenting when appropriate weekly.
While i did comment on lots of other blogs, one blog that particularly stood for me was Selina's blog. She decided she was going to learn how to decorate cupcakes, but she seemed to be having a hard time finding a good buttercream recipe for decorating. I happen to make a lot of cakes for family members so I gave her a link to my favorite recipe and let her know that Icing lasts along time in the fridge. As you can see by these comments pictured below. 👇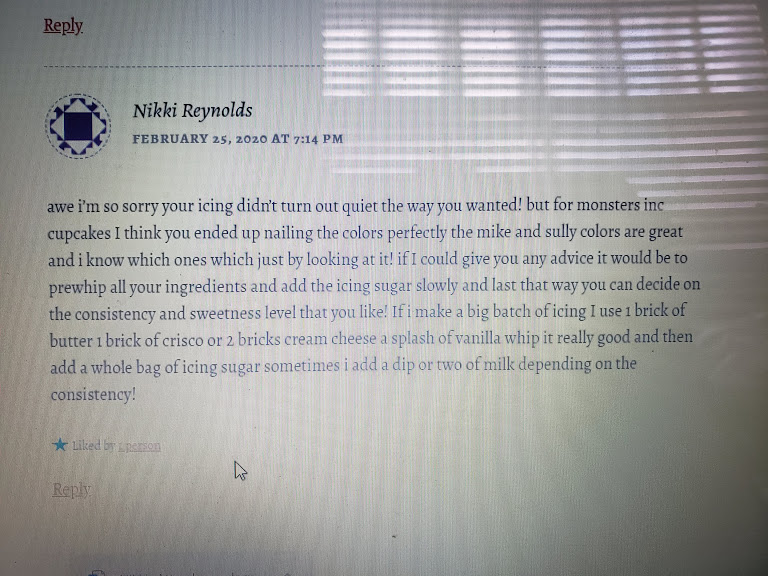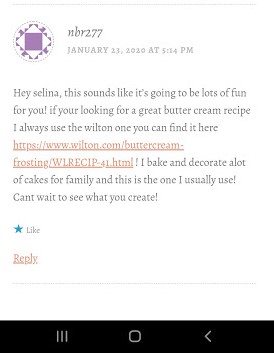 I also contributed to other classmates learning by answering questions from within our Slack community when I had the answers, and by sharing resources I found while working on my own learning project. Some of these Resources I shared were things like virtual Piano lessons, or simple things such as sharing a link to a coupon for Micheal's along with probably one of my most favorite new learning resources the Public library online resources that I talked about more in one of my previous blog Head in the Clouds . You can also see some of the ways I contributed from the pictures below 👇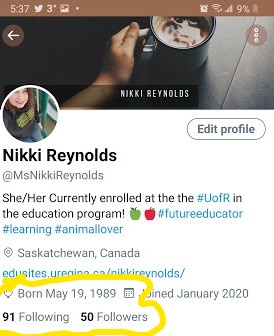 Another Way we worked on our PLN was by utilizing twitter to learn about and share new resources and to connect with other educators and people who use twitter. One of the ways I did this was by sharing resources and the odd Caturday post with the hashtag #EDTC300. At the start of the semester Twitter was something I really didn't like, to me it was annoying and I never really understood the purpose or how it worked. But after using it pretty much everyday since the start of January I've come to see how beneficial it really is to creating a bigger PLN. After class is finished I plan on continuing to keep up with my Twitter account so I can continue to grow my network. Will I tweet everyday? probably not but I will make sure I am commenting on interesting posts and sharing interesting resources with my followers. As you can see from my twitter profile I started my account in January 2020 I now follow 90 people and have 50 followers which might not sounds like a lot but I started with 0 in January. Feel free to click this link and follow me if you don't already!
Throughout my time on Twitter these past four months I contributed to my classmates learning by commenting and interacting on numerous posts by my classmates. as you can see by these photos below. 👇
While this class might be over my learning about technology and how it can be utilized within the classroom is just beginning. I cant wait to see how large my PLN will get.