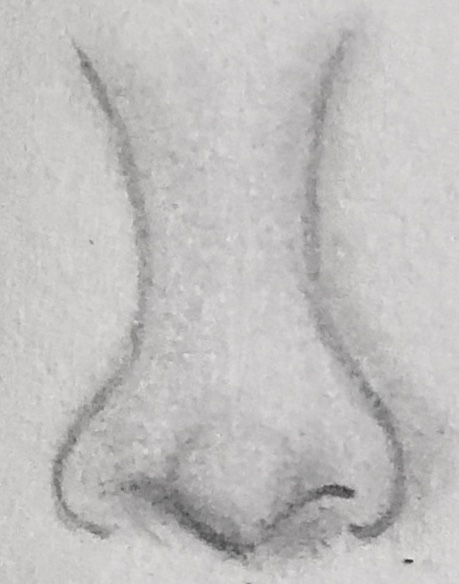 So, this week, I decided to focus on drawing noses. The structure was pretty easy, I followed another RapidFire Art video. I really like the videos because the artist goes through a lot of details that are helpful to know. For example, they go through where to make the highlights, depending on where the light is coming from in your drawing and how to make different nose shapes. The one downside to these videos is that they are beyond my skill level, however I used some of the things I learned last week to help me.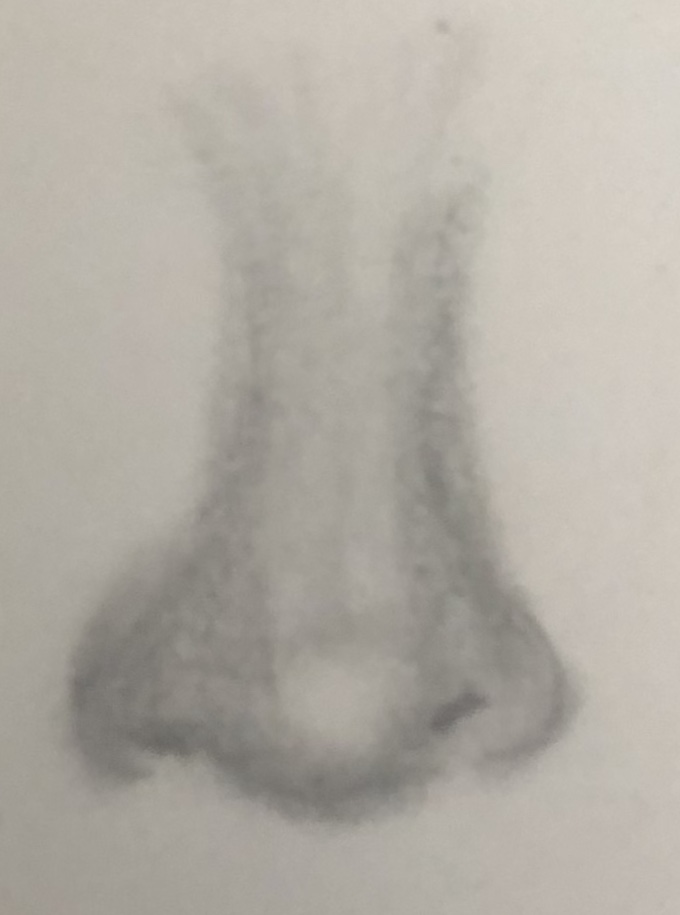 I found from last week that it is more helpful for me to use the guidelines, however I found that it worked best if I just drew a circle and use that as my guide. I found that having the circle helped to guide where to have lighter shading. I also found it much easier to just do light shading on the bridge of the nose instead of drawing lines to guide the shading. Also, I used the shading technique from last week's post, which was using q-tips to shade the parts that needed to be shaded instead of using a pencil. Since I am new to doing shading in my drawings, it was hard for me to do the shading with just a pencil and getting the right shade (it was always too light or too dark) and it was hard to blend and get a smooth result, which is why I used the q-tip technique. I also found it much easier to draw with a #2 pencil then to use a mechanical pencil that I used last week.
Also, if anyone has any drawing tips or tricks/resources that they would be willing to share that would be much appreciated.