---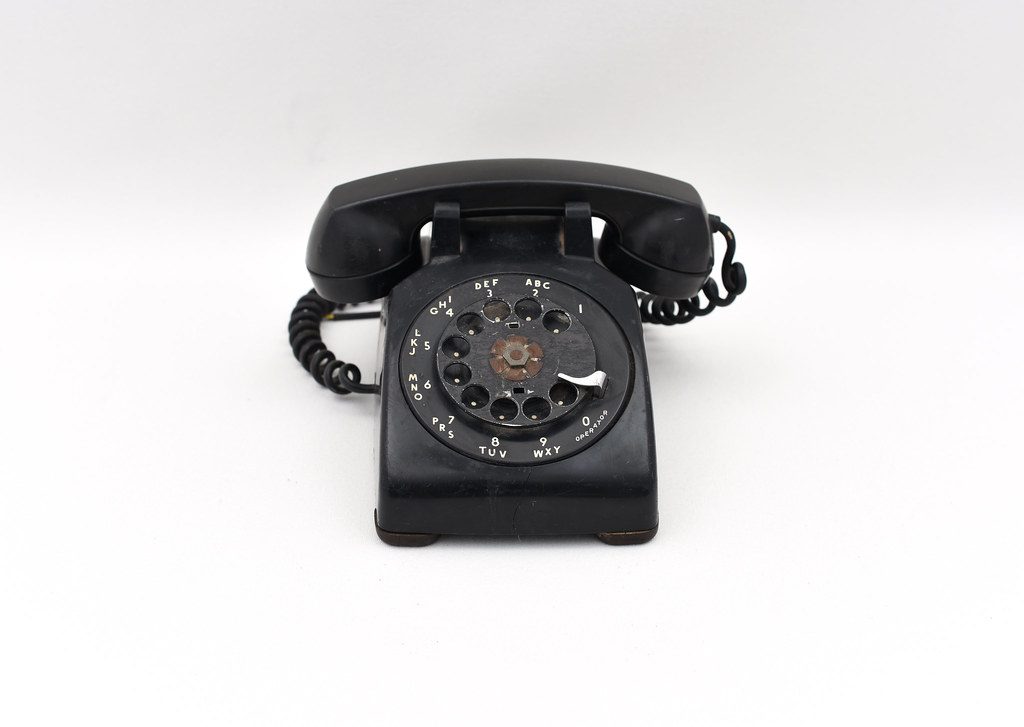 ---
"Technology is anything that wasn't around when you were born"

~Alan Kay
When I first heard this quote at the beginning of my EDTC 300 class the other evening, I honestly thought it was ridiculously illogical. In my mind, technology was technology. I did not see how it made sense to imply that a tablet or smartphone would not be considered technology by the next generation of kids. As the lecture went on though, we began to talk about how technology has changed and emerged over the last 50 or so years, and I came to a realization. I have never once considered or referred to a rotary telephone as technology. In fact, I do not think I have ever referred to any kind of chorded or landline phone as technology. Back in the 1940's, however, the rotary telephone was viewed as a remarkable new and emerging technology, as you can see in the video below.
Does this mean that children born today will not consider an iPhone to be technology? While this may seem crazy, it is possible. We can only imagine what smartphones could be capable of doing in the future or which tech companies will be popular 15 to 20 years from now. Technology is constantly changing, and it is up to us as educators to keep up with it all.
One of the most notable changes technology has brought within my lifetime is the ability for participatory culture. YouTube, social media, and online blogs are just a few examples of technologies that have transformed the way we receive information and form opinions on various topics. These platforms have allowed for anyone with access to the internet to share, upload, and view anything from educational videos to memes like Nyan Cat.
In this video, Michael Wesch provides an excellent example of the power participatory culture holds. He explains how YouTube had provided more content in the last six months than ABC had created over the last sixty years. Keep in mind that this video is from 2008, so you can only imagine what the statistics would be like today. The fact that YouTube's content is entirely user-generated demonstrates how much control mass media has now lost over the information people are viewing, as well as what they are thinking about that information.
So, what does this all mean for me as a future educator? Well, my future students will have grown up in a completely participatory and digital world. They will likely not even be able to imagine what it would have been like to live during a time when people were not able to share information, thoughts, or opinions online. I believe that this will require classrooms to shift away from traditional methods of teaching and learning. The idea that a teacher is all-knowing and the structure where teachers provide students with their knowledge on a subject clash with this new culture of participation students will be accustomed to. Students will want to participate within the classroom, much like they do online. Education will have to become more about teaching students how to analyze the information they acquire and form their own opinions on it, rather than providing students with the information from a textbook.
Educators will also have to adapt and learn to use new technologies as they emerge. Much like how I would not want to learn about networking using a rotary telephone, my future students most likely will not be interested in learning from technologies that were commonly used by my teachers when I was in school. It is vital that I stay informed on the new technologies my future students will be using, so I can connect with them and engage my students in learning that is relevant and beneficial to them in this everchanging world.