Hello!
My name is Tina Bowley and I am currently a student at the University of Regina in the
Faculty of Education. I have held the title of "student" for a very long time and I think I might be close to permanently changing it to alumni – finally!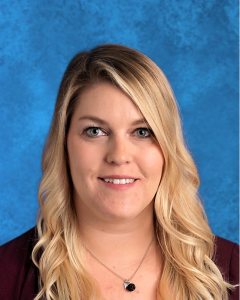 I started at the University of Regina in 2003 and completed my first degree in 2008. I was a Secondary Education student with a Biology major and Math minor. Since then, I have taken some additional undergrad courses until I was accepted into the graduate program in 2013. I completed my M.Ed in Curriculum and Instruction in 2015. Due to my work assignment, I have continued with a few undergraduate courses at the University of Regina and Athabasca University. Currently, I am working on a Certificate of Extended Studies with a focus on Math and Science Education in Saskatchewan. My current course, EDTC 300, is the last class to fulfill the requirements for my certificate.
I believe I have a good understanding of educational technology already, but I know that there is always something to learn or refine with my practice. In my master's degree, I took EC&I 831 with Alec Couros. In that class I was first introduced to blogging, utilizing Twitter as a professional tool, MOOCS, and other educational tools. I have continued to build my repertoire of educational technology through various professional development opportunities, trial by error, and most recently hosting an intern in my classroom.
Even though I was introduced to all the benefits of blogging in EC&I 831, it was not a skill that I continued after the course. I really enjoy reading blogs, however, journaling and reflecting on an online platform is not my preferred method. However, I really enjoy Twitter and find that it is a better tool for me to connect with others given my personality and it fits well into my busy lifestyle.
Given the recent events in the world, a reliance of technology in classrooms is expanding. In March of 2020, all schools were closed and moved to online supplemental learning. Then again in November, my school was required to move to online learning for three weeks. I am looking forward to EDTC 300 to help facilitate a reconnection with connected educators, introduction to new online learning tools, and evidence based best practices.
Whether you are a member of my class or found my blog from my Twitter account, I want to thank you for reading and following along on my learning journey. Also check out my classmate's blogs on our class blog hub.
-Tina