Way back on March 17th our class discussed Ribble's nine elements of digital citizenship. It was a fantastic class full of great, thought provoking information, however, life got a way on me and I am just being able to blog about it now. Turns out leading a school though a pandemic takes up a bit of your time.
Ribble's Nine Elements for Digital Citizenship are as follows:
Digital Access
Digital Commerce
Digital Communication and Collaboration
Digital Etiquette
Digital Fluency
Digital Health and Welfare
Digital Law
Digital Rights and Responsibility
Digital Security and Privacy
Each of these elements should be integrated and woven into our specific curriculums where developmentally and thematically appropriate. I was going to highlight some very specific outcomes and indicators, but I found a fantastic website that already completed that!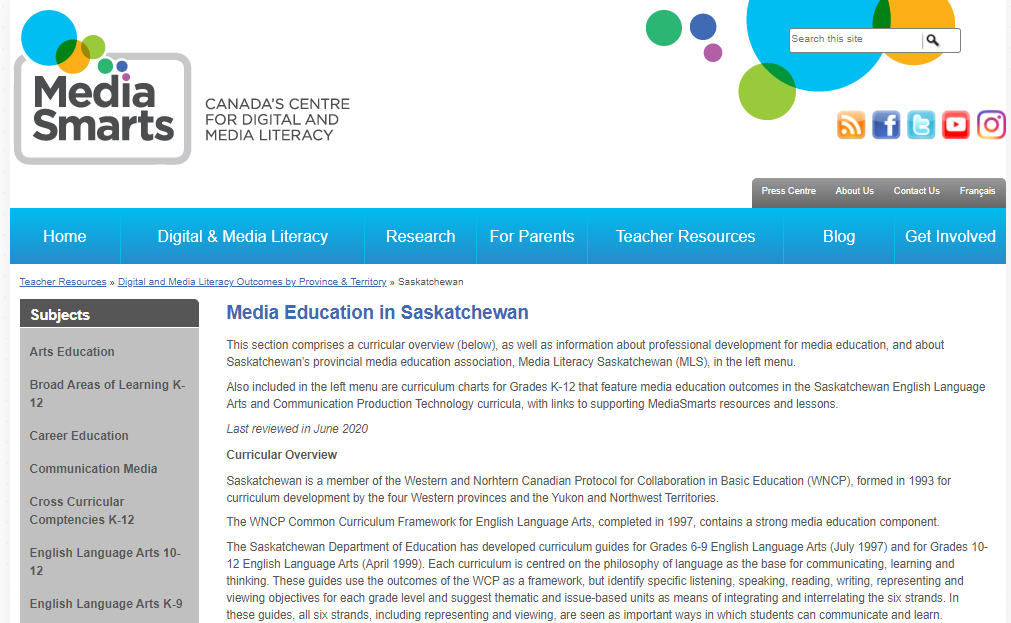 The Media Smarts website has a variety of curricular connections already identified as well as links to specific lesson plans that link to the nine elements of citizenship. It is not all inclusive, but is a great resource to start with.
Currently, my school division as well as others are teaching remotely. This has really highlighted the first element – digital access. We have tried to accommodate each need, but access isn't equal. Our division provided our families with 40+ Chromebooks, hotspots, and bus drivers delivering paper/hard copy materials for families. Teachers, myself included, have also been very flexible in how students submit assignments to work around any technology needs.
In our new world of online teaching, digital etiquette has also been highlighted. Muting microphones, being appropriate on camera, and using the tools such as "raise hand" and the chat box to answer questions has become the new routine. (Although I would like if the students turned on their camera at least once for some visual feedback). Something that wasn't as relevant at the start of last school year is now the norm.
Since I am so late to the game with this post, I am able to link so some of my classmates blog posts on the same subject. Check out Laura, Ian, or Trista's blogs for some more great resources and insights!
-Tina