I have dedicated a portion of my Sunday's to sewing for my learning project. Last week, I worked on sewing four and two hole buttons onto felt. On Twitter I saw Abby is also doing sewing for her learning project. However, she started with machine sewing, whereas I have to start at the basics with hand sewing. So if you came here learn how to use a sewing machine, check out Abby's blog instead!
Running Stitch
The first stitch I am trying is the running stitch. It is the most basic stitch you can do and usually the first one beginners try. The running stitch would be used for Running stitches are used in hand sewing to sew basic seams, hems, and gathers. It can also be used in quilting to secure the quilt layers together and secure the batting.
I used this blog to start my stitches and this blog to learn how to finish the stiches.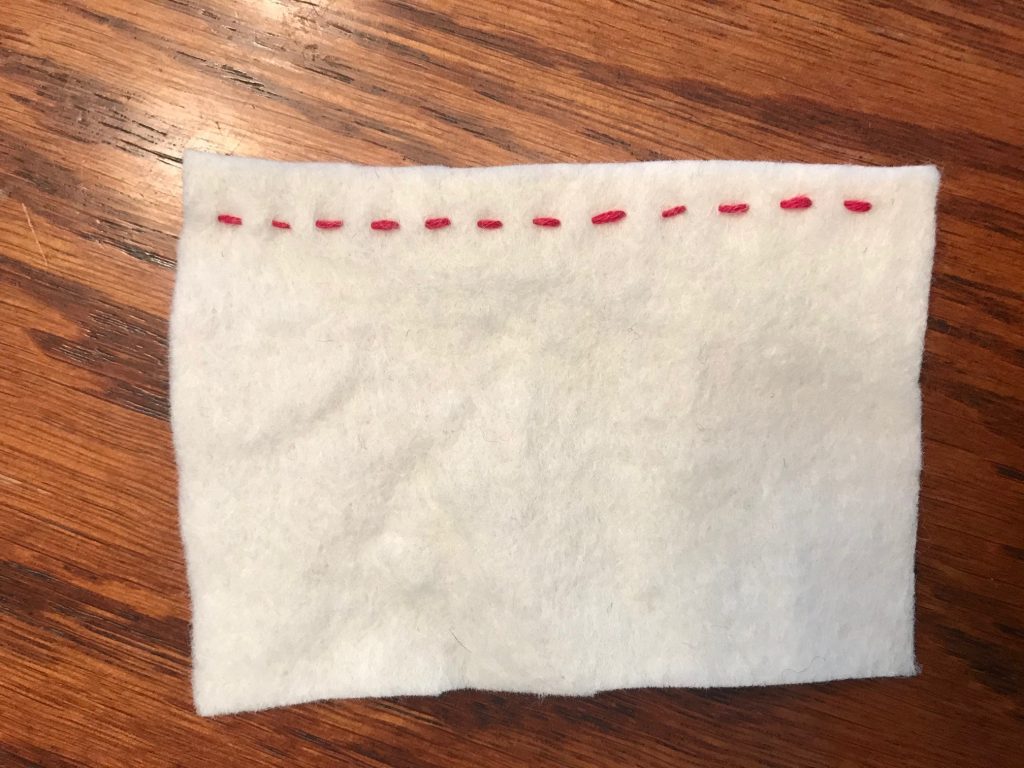 Blanket Stitch
The blanket stitch is more of a decorative stitch that would be used for the edge of blankets, towels, or ornaments. This stitch was a bit more complicated so I had to use a video instead of just text. The video had over 700K views, but I think that 1000 of them were of just me going back and re watching. The blanket stitch was easy on the "straightaways" but the corners were tricky. I did run out of thread so I wasn't quite able to go all the way around the piece I selected.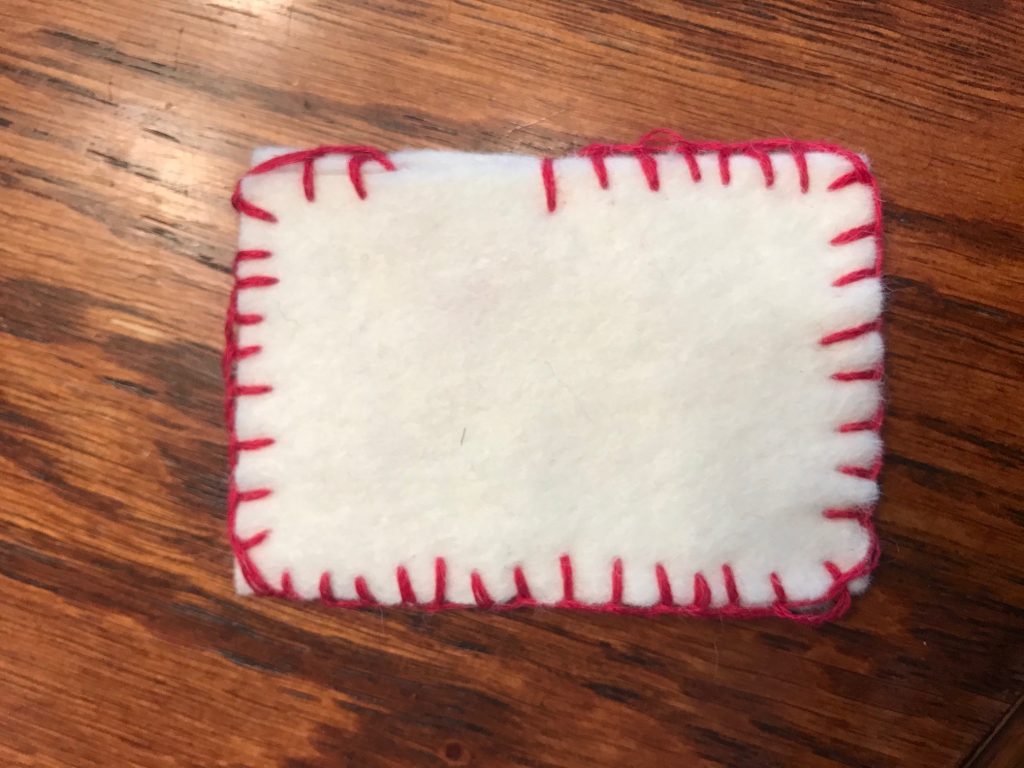 Ladder Stitch
The last stitch I will try this week is the ladder stitch. The ladder stitch is an invisible stitch that can be used to mend holes along seams without being visible. This will be perfect to fix my favourite pair of pants that currently has a hole in them. For the stitch, I used used another YouTube video to learn the method. My stitches turned out ok, but finishing off the thread wasn't as invisible as I would like.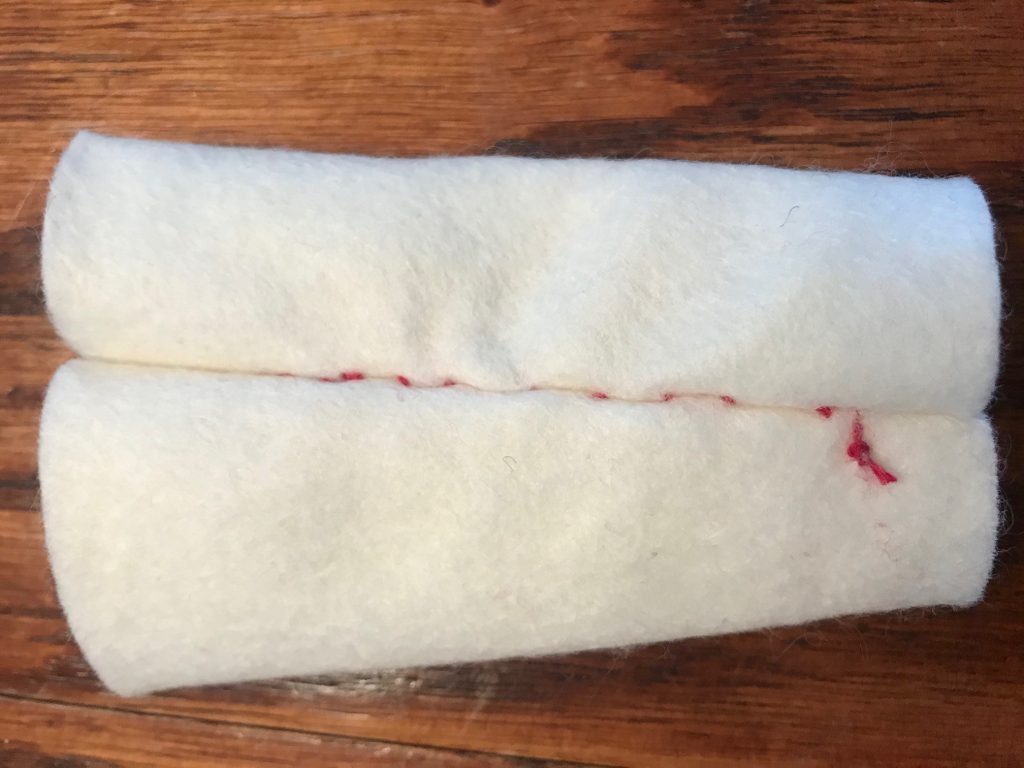 Reflections
I think I now have a basic understanding of these three stitches. The running stitch is the easiest and the blanket stitch is the most difficult, for me. Next week, I will practice the stitches again in a different context to increase my precision so the appearance and quality is better than todays.
-Tina