This sewing Sunday is dedicated to hand sewing a scrunchie. Scrunchies were in style when I was in elementary school and now they are making a full comeback. You know you are old when you start to see fashions come back in style.
Last week I practiced my backstitching, which is one of the two stiches required to make a scrunchie, in preparation of today's project.
I found my sewing pattern and steps from the Sew Crafty Me blog. Before starting, I collected my supplies from my friend Heidi and Walmart. I picked out a cute grey and white polka dot cotton fabric from Walmart and borrowed the rotary cutter, cutting square and mat from my friend.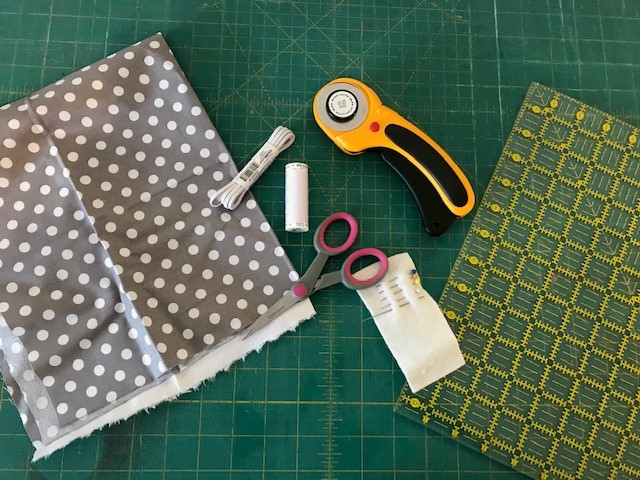 The blog says that you can hand sew a scrunchie in 15 minutes . . . how long do you think it will take me?
I started my scrunchie at 10:21 AM. The first step was to cut the fabric into a long rectangle. Then you fold it with the right sides together and start backstitching.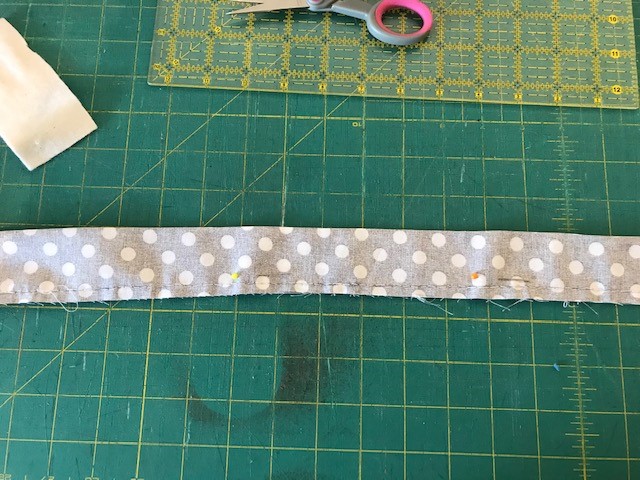 After the you have backstitched the right sides together into a tube, you use a safety pin to help you turn the fabric right side out. The next step is to use a safety pin again to thread a piece of elastic through the tube and tie it into a knot.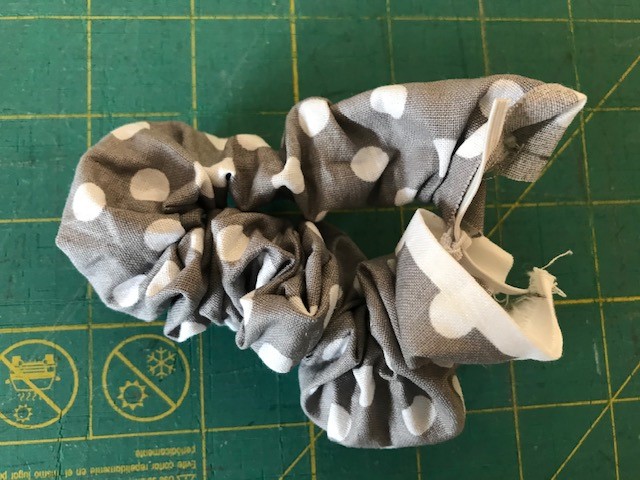 Last step is to use the ladder stich to sew the ends of the tube together. I should have reviewed the ladder stich one more time before I did it, but I ended up just doing it from memory.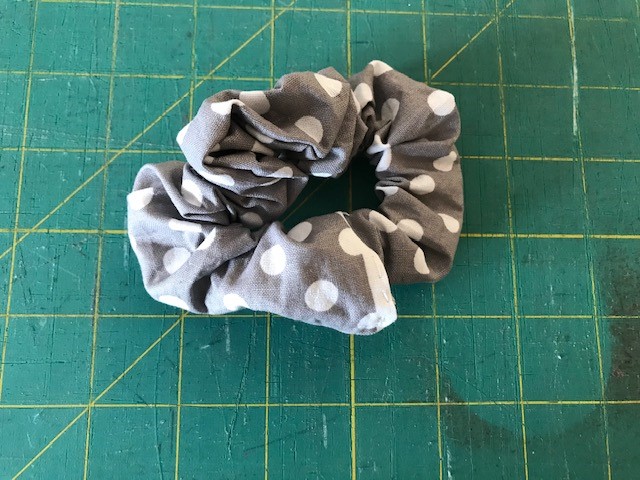 I finished the scrunchie at 11:35 AM.
Making the scrunchie took me waaaaaaaay longer than 15 minutes! The longest part was completing the backstitching by hand. I think if I used a sewing machine, the backstitching would be reduced significantly and I would get closer to the 15 minute mark. One reason why I think it took a long time is that I was trying to make the line of stiches very consistent and straight. I had a really long thread because I didn't want to have to re thread so I had to go slower so the thread wouldn't knot upon itself.
Overall, I think the scrunchie turned out well and has been holding up with use. Next week I want to try and make another scrunchie and see if I can reduce my time.
Do you think I would be able to reduce my time?
Next time I want to try and use a time-lapse video to record my process that includes a running timer in the video. Did anyone use that type of video creator already? Any tips?
-Tina