I decided to change Sewing Sunday to Sewing Saturday this week because of Super Bowl! We are a pretty big football family and I want to be able to concentrate on all the snacks tomorrow – I mean the game . . .
Last week I practiced various types of hand sewing stitches. I wanted to practice those stiches again, but I wanted to actually make something this time. I spoke with a colleague of mine, Lynn, and she directed me to a cute felt ornament from this blog.
I had left over felt, thread, and buttons from my previous two weeks so I gave it try. I was so into the creation that I forgot to take pictures along the way. . . so I had to make another one. The purple owl I made was my first attempt and the green owl was my second attempt.
First step is sewing the buttons onto the pupils

Next step is adding the pupils to the eyes

Completed eyes

Pinning the pattern to the felt

Laying out the colours

Next step is sewing the eyes to the body

Belly and wings are next

The back of the body – not too many errors

Used a blanket stitch to attach the front and back of the body

Finished product

Front of my finished products

Back of my finished products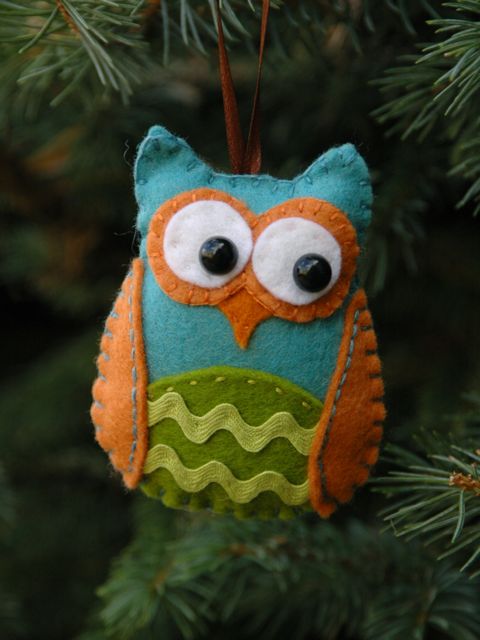 What do you think of my owls? What should I try to sew next?
-Tina