The biggest takeaway from the EDTC300 course is the utilization of online sources to support learning. This was evident from our learning projects and from the course discussions. We always cycled back to how we can use online sources safely and effectively for our education as well as our student's education. Throughout the semester we utilized a variety of online platforms to connect with our class and other educators to support our professional learning. I will highlight below the various ways I tried to connect with others through the different platforms.
Twitter
I was very familiar with Twitter prior to the course and was happy to continue using the platform for my learning. I started the course following 200 people and only had 141 followers. I followed an additional 73 accounts and grew my following to 212 followers. I did however, unfollow some accounts as they were inactive or were no longer of interest.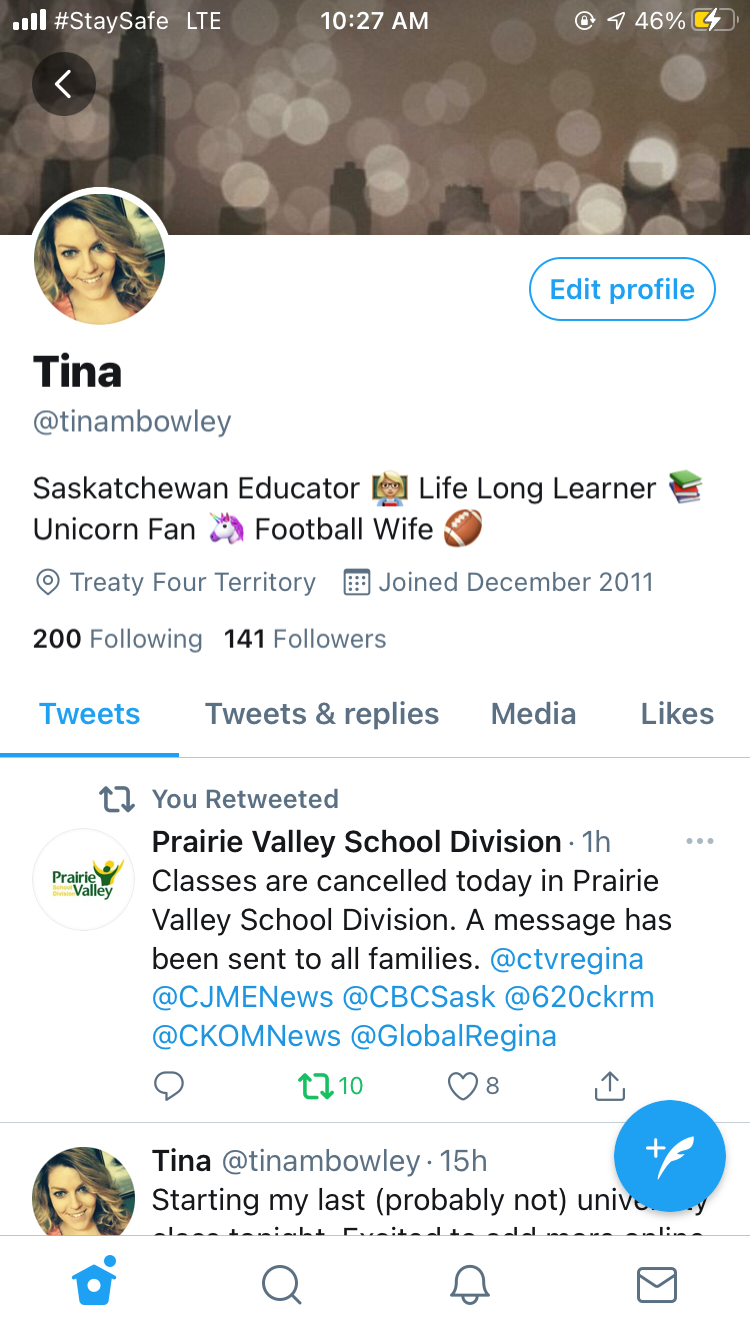 I participated in a few #SaskEdChats and used Twitter to support some of my classmates, as seen in the evidence below:
My Tweets also gained the attention of my employer and superintendent which are positive representations of my teaching and as a professional. Our local newspaper saw some of my tweets and then reached out to me about writing an article about one of them. These were positive interactions for me, the school, and the division.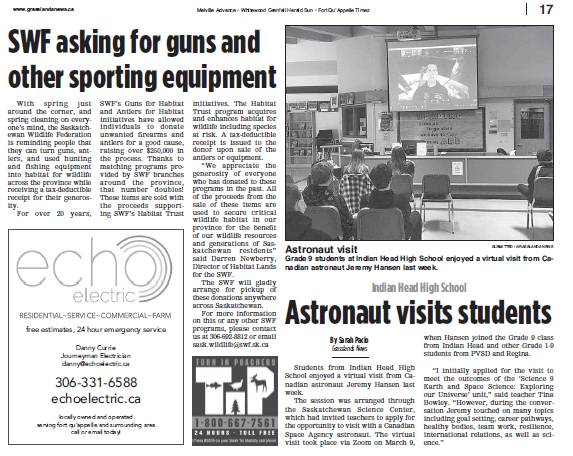 I was also able to use to Twitter to help my students connect with a Stanley Cup winner during Oilers STEM Week. I wrote about that experience on this blog post. I also had my students participate in March Mammal Madness which was hosted on Twitter throughout the month of March. We read the tweets together in class and connected with other classrooms who were also participating in the competition. I made another connection which provided me with to some teaching resources for MMM.
Lastly, my best Twitter interaction was when John Legend liked my tweet on Valentine's day. I made a recipe from Chrissy Teigen's cookbook (his wife) and used part of a quote from the recipe in my tweet. It just goes to show the power of Twitter and how you can make connections with a diverse amount of people.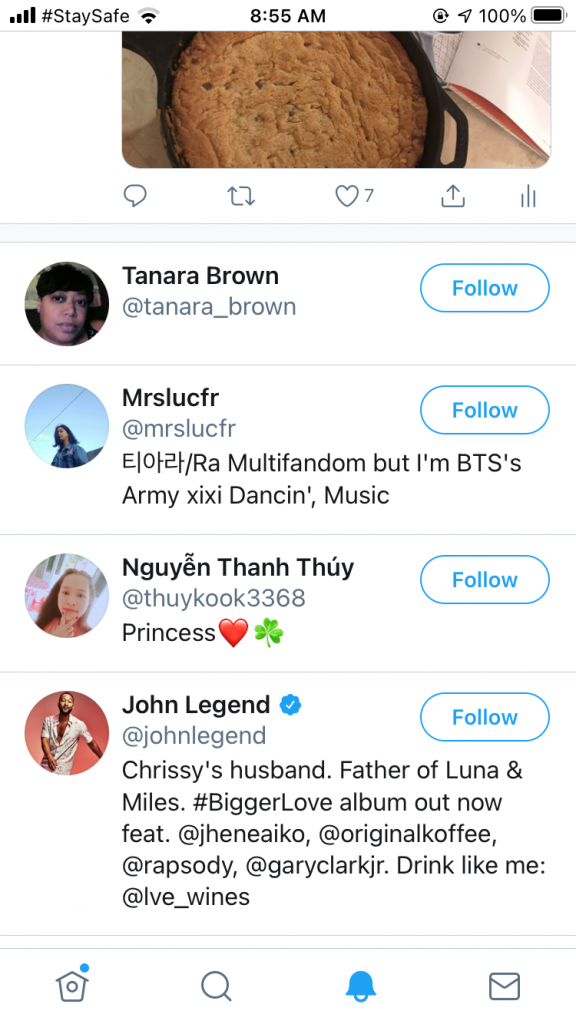 I think Twitter was a major contributor to my teaching and learning this semester and will continue throughout my career.
Slack
Another community we had was found on Slack. I had not used Slack before, but found it useful for the course. It was way better than when I used Google Plus for a previous class. I wasn't super active on the platform, but was able to provide some lesson support, shared how to make reusable blocks in WordPress, shared some resources, and provided some encouragement for my classmates. You can see some of my interactions in the slideshow below:
Blogging
A major component of the course was our WordPress blogs. They were our personal hubs for all our weekly learning and reflections. Prior to publishing this post and my summary of learning, I have 24 posts, 4 pages, and 79 comments on my blog.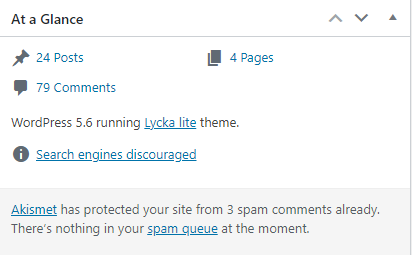 I did do some additional posts on my blog that were not part of the weekly prompts such as this one, this one, and this one.
Below are some of the comments I added to my classmate's blogs sharing some support and insights.
Podcasting
Since I have some (13 years) of teaching experience, I wanted to share some tips and tricks with my classmates. I paired up with Allysia, who also has some teaching experience. We sent out a Google Form on Slack to the EDTC 300 and EDTC 400 channels and on Twitter soliciting teaching questions from emerging teachers. We were able to gather quite a few questions from our classmates and created two podcast episodes that we shared on both our blogs. We used Anchor to create our podcast which was easy to do while working remotely. You can listen to the podcasts on my blog or on her blog. This was done in addition to our weekly blog posts.
School Social Media
I know that this wasn't particularly part of the course, however, a part of my job is communicating to our school community through our closed Facebook page and our SRC Instagram page. I utilize Canva for most of the posts, so they stand out and get the parent's attention. I have the Canva educational account so I have access to more features and templates. I have included a quick video of some of the items that I post about for our school.
This was quite a lengthy list of ways I interacted with my classmates and professional learning network over the course of the semester. I was able to receive some fantastic feedback and support as I conclude my certificate. Don't forget to follow me after the course if you would still like to connect!
P.S If none of the evidence I showed above convinces you that I connected with the class community, how about my Kahoot! ranking? #HumbleBrag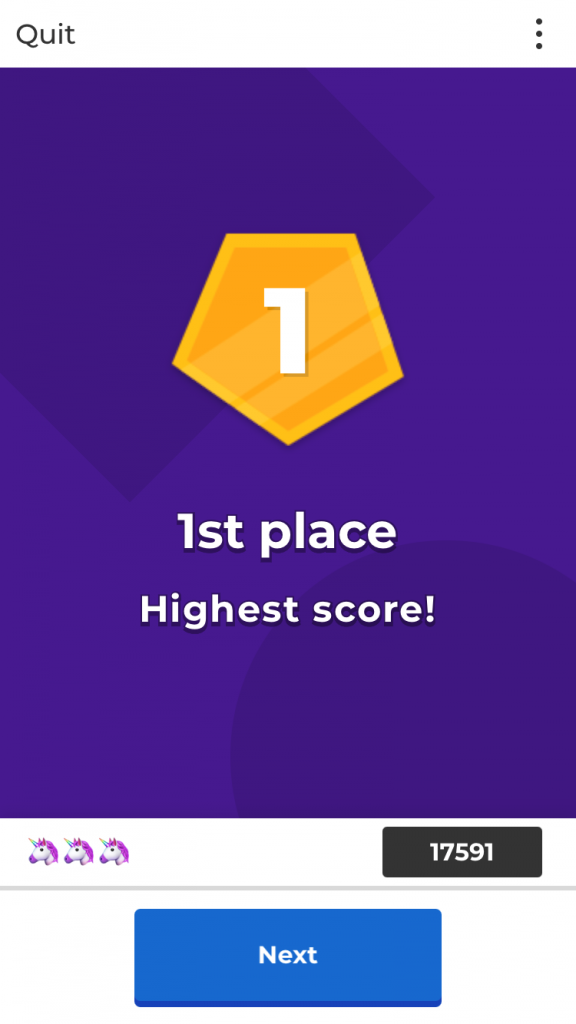 -Tina