As a grade 7 homeroom teacher this year, I am required to teach Practical and Applied Arts (PAA) during the school year. Our school timetables PAA as a week of modules for students to explore. This provides some continuity and opportunity for students to do some cool projects. As a teacher, I get to choose my own PAA module and like a fool, I chose sewing. I thought it would be a great way to really test my developing sewing skills.
"Those that can't do, teach, and those that can't teach, teach gym"

– Jack Black as Dewey Finn in School of Rock
This means, that I will be teaching grade 7, 8 and 9 students how to sew for four days straight. I had five hours to teach each class and had a new class the following day. I chose to do the felt owl project as my lesson.
Preparing For the Lesson
In preparation for my lesson, I had to set up my materials. In the age of COVID, I created mini sewing kits for each student with some pins and needles attached to a piece of scrap felt, and a button. I also went to Michaels and grabbed all the different colours of felt, some colourful buttons, and a rainbow of thread.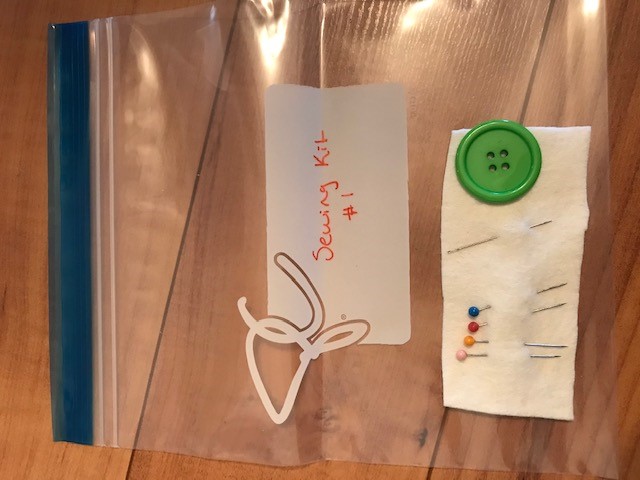 I also created a Google Slides presentation to guide the lesson. My Google Slides presentation can be found on my Wakelet as well as the other resources I used for creating my lesson.
I also purchased some needle threaders, needles, thimbles and extra fabric scissors. Additionally, I photocopied a bunch of owl patterns.
Differentiation
Knowing that I would have a variety of levels within my class, I knew that I had to have an alternative project so all students could experience success. I purchased two kits from Amazon (This One and This One) as an additional option. These kits came with pre-cut felt shapes, with pre-punched holes, and an option of a plastic needle. In each class I taught, I had a student who required this adaptation. The students were able to experience success doing a project that aligned with their peers.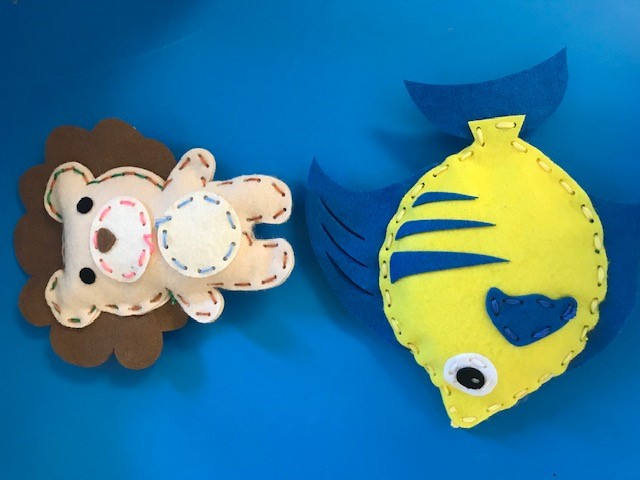 The Lesson
The lesson was the length of one school day, 5 hours, so I had to structure the day so students remain engaged and were able to complete their project by the end of the day.
I structured the day as below:
Attendance and Introduction
Sewing Safety
Cutting out Pattern
Sewing Buttons
Break and Snack
Running Stitch
Clean Up
Lunch
Blanket Stitch
Break
Owl Creation
Clean Up and Dismissal
Reflections
After four days of teaching students to sew, as a beginner myself, I learned a lot of things! First, students are really bad a threading needles and tying knots! I should have purchased 10X more needle threaders because they break soooo easily. I ended up tying and threading lots for my students. Secondly, teaching students to sew requires more than one adult. Some days I had an Educational Assistant to support the students and those days went way smoother. The students were fantastic and I was blown away each day with their creativity and skill. A few students worked really quickly so they even created a second owl or a creation of their own. Lastly, teaching students how to sew really challenged me to know my sewing technique. I watched and re-watched the videos multiple times so I could feel confident when teaching the students.
I know our learning projects were not supposed to directly relate to our teaching careers, but if you had to teach you learning project to students how do think it would go?
-Tina