Thanks to the Educational Technology classes I have been taking as part of my Masters' Certificate Program, I feel quite fortunate when it comes to being familiar with effective tools that I can implement when teaching both in-person or online. Although I am familiar with and I had a chance to use Flipgrid, WeVideo, Adobe Spark, Google Slides, Screencastify, Podcasting, etc. I cannot say that it was on a regular basis. Since I see my students for 30-40 minute time slots and not having my own set of devices, I often decided to teach without incorporating a whole lot of technology. In the past, I mostly assigned reading-, comprehension-, and vocabulary building assignments through Raz-Kids for the students to work on them at home or while being in their homeroom.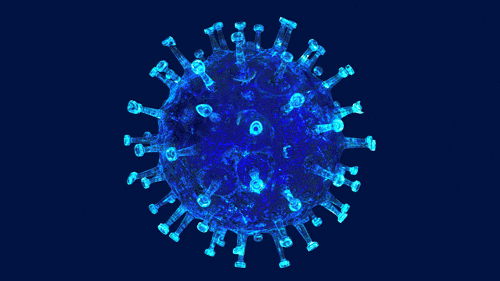 During the "crisis schooling" it was Raz-Kids that served as the basis of my teaching. It was certainly a stressful time and looking back, it seems it took forever to get into contact with my students. At the very beginning of the supplemental learning, I was providing support to the classroom teachers to avoid adding extra stress to the parents' lives. Not seeing my students, not being able to help them and their families, and knowing about the heart breaking situations in my students' home lives including financial difficulties as well as the digital divide they were facing definitely added to the stress level. We were mainly focusing on our students' and their families well being by being in touch with them through phone calls, delivering groceries, devices and printed packages. It took quite a long time, until all families received a device. During this uncertain time the staff had a chance to prepare for online education. I am thankful for having all the PD opportunities to learn how to use Microsoft Teams, since the use of Zoom was out of the question after "zoombombing" started to happen. For a while I was questioning, why we do not learn how to use Zoom safely, instead of just starting over with something brand new in such a stressful time? But I decided to save my energy and just go with the flow.
I did enjoy learning about Microsoft Teams and Seesaw. I actually ended up using both towards the end of the supplemental learning with my EAL students. But just like my classmate, Shelby described, the turnout was not that great, which lead to the feeling of unfulfillment and frustration. So much planning went into setting up and posting the assignments and there were barely students participating. I don't blame my students though. I am sure they had so much going on in their lives. I am just like them, an immigrant who lives in Canada, and not having family and a strong support system, definitely made this time lonelier and harder to deal with.
So, I decided to take one day at a time and got through the emergency remote teaching. I am so happy to be back in the classroom and spend time with my students. School this year is certainly very different and everything requires so much more attention. As Kareem Farah describes in The Modern Classroom Podcast, the beauty of teaching is that we get another shot. I feel I get another shot to do things better. I am using one of my 40 minute prep times every week to book devices for the following week to give my students the opportunity to learn how to log into Microsoft Teams or Seesaw, how to access and complete their assignments. To be honest, I still have students whose passwords are not working, and that causes a whole lot of frustration. Since I am supporting over 90 students, I decided to focus on my older grades first, the grade 6, 7, and 8 students. At this point, I am preparing my students for online learning by walking them through the assignments posted in Microsoft Teams to make sure they know how to participate in case our school needs to shut down for a period of time. This is a rocky road, but I am figuring things out slowly. As a result of me not having access to News-o-matics, since I am not a classroom teacher, I created a Newsela account. It is a wonderful resource that provides levelled articles with the opportunity to listen to the stories as well. In order to keep my students engaged, I am trying to find articles that are related to their interests and cultures. I also use Kahoot since that is a fun way to review grammatical concepts. After my higher grade students have a good understanding and become confident and independent users of these few tools and resources, I am going to focus on technology use with my students between grades 1-5 using Seesaw. In the meantime, I would like to spend some time making instructional videos that I could post either in Microsoft Teams or Seesaw. In case we have to switch to online learning, this would give me the opportunity to teach through a combination of asynchronous-, and synchronous means. When listening to Kareem Farah's podcast regarding the use of both, reminded me of the flipped classroom model. In case of a school shut down, my students could listen to my recordings to become familiar with a new concept and the Microsoft Teams meeting would give us a chance to bring in the elements of synchronous learning by having discussions, group work, etc. My classmate, Shelby mentioned that having recordings of her lessons are very helpful in case her students are missing school due to illness. In case of online learning, having access to asynchronous means can be very helpful, since often times the internet is not strong enough, or there aren't enough devices in the household. Another benefit of asynchronous learning is that it gives the students a chance to listen to the lesson as many times as needed. By this, learning becomes meaningful, since it gives students the opportunity to self-paced learning. Having said that, as both of my classmates, Amanda and Shelby pointed out, designing and creating quality lessons for asynchronous sessions is incredibly time consuming. Teachers also need to be familiar using various tools to be able to create these recordings.
Looking back at 2020, I certainly have learnt a lot. I will never teach the same way I used to. Am I where I'd like to be? Not even close, but I learnt to take one step at a time and try to narrow things down. Certainly there are a lot of tools I would like to learn how to use, especially Pixton comics and PearDeck, but I also started to explore the world of Minecraft. I am very excited to learn more, with the help of my classmates, Dean and Curtis about ways to teach English as an Additional language through the world of Minecraft. Working with Dean and Curtis on our project on maker space and coding opened up a whole new world to me. I find it fascinating to experiment with teaching English as an Additional language with the help of coding and tinkering. Bee Bot would be just one example, that could serve as an engaging tool for my students. Having said that, I try to avoid multitasking and remind myself to focus on a few tools at a time since I often get overwhelmed with the abundance of tools and resources. I often think, if I feel this way, maybe my students and their families are having similar experiences, so I like to keep things simple. For now, I am taking one step at a time while being thankful for the amazing support system I am surrounded with and the power of collaboration and connectedness I am enjoying each and every day.