It was great to hear some feedback on the creation of my first module.  Often teachers are tasked with creating units and assignments, but do we really ever ask anyone to go through them critically?  You tweak them as needed based off of the group of students you have.  Sometimes it's all about the differentiation for each student.  My Google Classroom that I created, is in hopes of offering PE teachers a different view of how to teach Grade 6 outcomes without a physical PE space.  Thanks to Katherine and Rochelle for taking the time to provide me feedback!
COURSE SHELL
The feedback received from the course shell was good.  Both reviewers acknowledged that they appreciated the ease of use for students that Google Classroom has.  Tabs and course layout/appearance appear to be polished.  One reviewer liked the idea behind the class itself with the utilization of alternative spaces.  To answer a couple questions about how students are able to respond to assignments with the teacher.  Here is a screenshot of what it looks like.   Once the students attach their assignments, they can comment privately to me or me to them.  I get notified through my email of new comments and responses.  This is where I typically will ask for more information to be added to different questions of the assignments, or like in the example just comments for feedback.  I'll be sure to talk about this once I do my final course walkthrough.
COURSE MODULE
The reviewers appreciated the walk through videos and some of the prior lessons included, particularly the Leave No Trace assignment.  The flow of the assignments and layout was well received, and they liked the inclusion and focus on safety for the quinzee building.  Some questions asked was the order in which students do some of the research for the Leave No Trace assignment.  I will clarify on the finished review, but the intention is for them to work on their own, moving through the website and responding to questions in the Google Doc.  Groups will be assigned later on, once the students are ready to build.  I usually try to keep students from answering questions as a group, as it's hard to assess who said what and their actual knowledge of the topic.  The assessment pieces added were well received.
COURSE PROFILE
The profile feedback was that the layout was easy to follow, and the outcomes attached to the assignments was clear.  Information about class size, demographics and blended style of teaching was clear.  Once reviewer enjoyed that some concerns pertaining to PE classes was covered, such as clothing requirements for outdoor classes.  A couple questions raised was more about my school as a whole.  What the culture to athletics was and the overall design of the school with alternative spaces.  In my final review, I will go into more detail and discuss some different locations in other schools & communities that could be used to teach this course.
ACCESS AND EQUITY- WHERE DO YOU SIT?
First we need to examine what equity looks like in our classrooms.  We've all seen this image before.  In my mind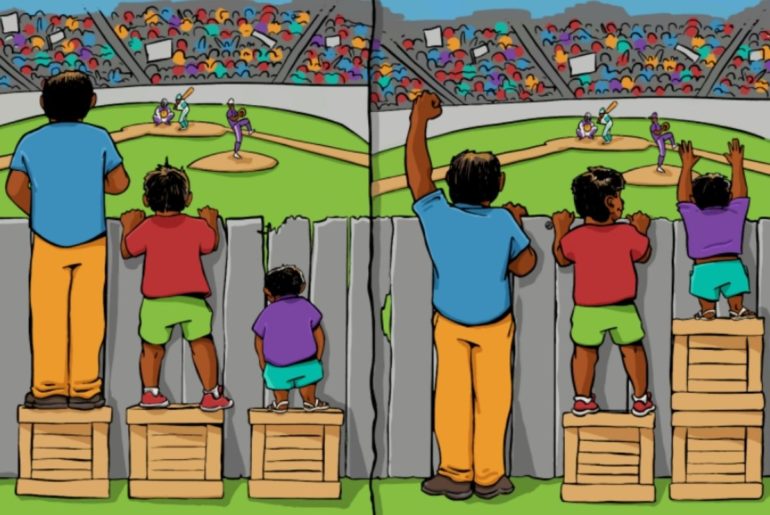 creating equity for our learners means addressing the student needs and making sure the "playing field" is equal for all. In section 9.2 of the Bates text, the author examines three issues related to students and technology needs.
Student Demographics
Access
Differences in how students learn
Examining the students in our classroom and their individual needs is crucial in determining how we deliver our content to them.  Covid- 19 exacerbated the digital divide in our classrooms amongst our students.  While technology is looked at helping create more equity in classrooms by addressing certain needs of students, I would argue that it had done the opposite.  In this article by Alyvia Bruce, the author presents a couple other ideas in how we reached this divide.  Income equality and the funds that are made available to students outside of school for hardware and devices is greatly unbalanced across our communities.  The second point is the ever changing landscape of tech advancements.  It costs a lot of money to stay up to date with new tech and takes time to learn it.  No two school divisions teach students how to use tech the same way, as they have different budget constraints to their spending as well.  While some might focus on new technology while they have the funding, others may need to spend it on breakfast programs for their students so they are prepared for everyday learning.  The last idea presented by Bruce is how we look at closing the gaps that have been created by the inequity of technology users.  An issue that has much do with their ability to access proper tech and hardware.
Reliable access is a whole issue of it's own.  Did you know that Canada has some of the highest cost rates for internet but still have some of the lowest access, especially compared to some of the other G7 countries globally.  This 2022 Deloitte report from  details further these inequalities of tech in Canada.  This National Post article also details the frustrations of our First Nation communities and the lack of internet services they have.
"Lack of adequate technology, faulty connections, and underfunded broadband projects contributed to the 65.2 per cent of households in First Nations reserves that did not have access to the universal service objective of 50 megabits per second (Mbps) download and 10 Mbps upload internet speeds in 2019," according to the CRTC.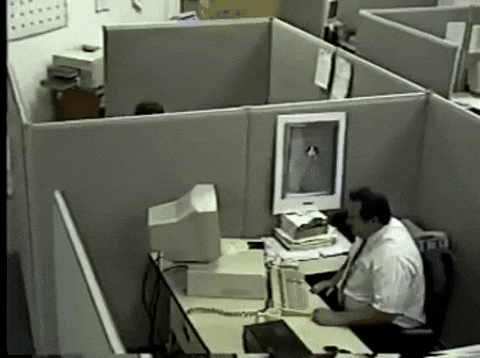 Even having access to the internet doesn't necessarily mean that you are able to have the same experience as other users.  We've all had times when we've experienced slow internet connections, and it is maddening.  Now imagine trying to complete homework or assignments with those frustrations, not an ideal situation at all.  This all prior to having to worry about access to funds to replace outdated tech.
So how do our students learn?  That's a very loaded topic on it's own.  First, what learning gaps are there or other considerations needed for students.  EAL learners, struggling readers, students with attention concerns, and the list can go on and on.  All of these students have different needs.  Now add in their skills or prior knowledge of using technology and you can be met with a whole new set of issues.
Unless we see a standard set of curricula and budget set for all divisions, tech learning by our students will never be balanced from division to division, province to province.  How does your school tackle accessibility issues for students with no or limited access at home?  I know for me, it's one of the reasons I don't require my students to complete much for online homework outside of the school setting.