My childhood was before cell phones and iPods. Shocking, I know. We played outside, in the barn and rode bikes over to our nieces and cousins' houses when we were bored. When I look at my kid's childhood there are definite differences. I call them differences because I am not sure if the changes are ruining their childhood or not.
The agree side brought up great points about why many people think that social media is ruining childhood. There is no doubt that social media has many negative influences on children and that things they see can scar them for life. There are many instances of cyberbullying and stories about online predators contacting children. This is terrifying for both parents and teachers. We care for our students and want the best for them in all cases. However, we also know that we can not protect them from everything. Like most things we have talked about it comes down to teaching, teaching them how to be safe, treat others kindly, and how to use social media wisely.
They also talked about marketing within the social media network. We all see it, and sometimes we don't want to. It's the same for our kids. Sweat talks about Elkind's concerns, the types of clothing, entertainment, and other products being marketed today to young children. Our kids are getting to the 'teen' years faster than before, in the way they act, behave and dress. I feel this every time I try to shop for my child that is 10. I struggle to find clothes that are still designed for a child and not a teenager. It is hard! I also see it in the way our students behave in the younger grades. The attitude and the way they speak to each other are often based on what they are seeing and hearing and what they are seeing and hearing these days is not as limited as it used to be. Our kids are exposed to so many things at younger ages now. It is right at their fingertips and I have yet to find software that blocks it all no matter what you set the content rating to.
---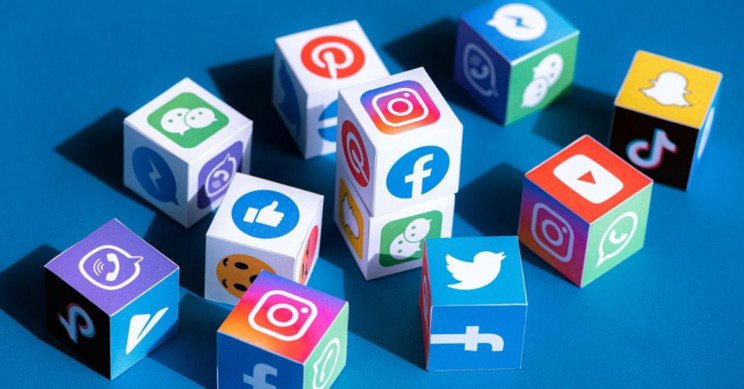 On the flip side of the challenges of social media, there are also so many great things that students are doing with social media. The list in the article, 18 Teens using Social Media to do Good was enlightening and encouraging. When researching my debate topic we saw how social media can be used for social justice issues by both students and teachers and this list has some great examples. I agree that we often tend to focus on all the troubling aspects of social media and forget the good that it can do. The start of the pandemic highlighted some of the more positive aspects of social media.
During covid, my kids' only way to socialize was through social media and technology. My kids used Facebook Kids messenger and discord to communicate with their friends. I think that part was positive for my kids because they were able to stay connected and play online games together and just hang out. It was the same for the adults in our lives. We would have virtual get-togethers to stay connected. We all needed it. As the disagree side pointed out online socializing can improve social interactions and connections with people, especially for those underrepresented or those who have trouble getting out of the home.
I think we can all agree that our students and children need parental guidance and supervision when exploring social media. We need to educate them about all of the terrible things they can experience and come across when on social media. I have started a list of what I need to include in my digital literacy unit for my grade 8s. I am adding, teaching about the troubling aspects as well as highlighting all the good that can be done using social media. As the disagree side pointed out, we shouldn't limit all of the kid's experiences because something can harm them.  If we limit everything we aren't allowing them to grow and discover things. As we have heard many times in the past month, devices and social media are not going away, we need to adapt, teach and embrace the fast-paced changes in technology and social media.
---
Debate 5 – Social media is ruining childhood.