This week was my first attempt at actually doing my learning project, and it went great. I found a great beginner chicken stir-fry video by a Youtuber that goes by the name of "Pro Home Cooks" (full video below). This video was great because he assumes that the viewers are not very experienced in the kitchen, and because of this, he took the time to fully explain everything he was doing along the way. I have tried to use YouTube videos before to get more experienced in the kitchen, but a lot of videos do not take the time to fully explain what they are doing and why. This can be frustrating when you are like me and are not very experienced in the kitchen.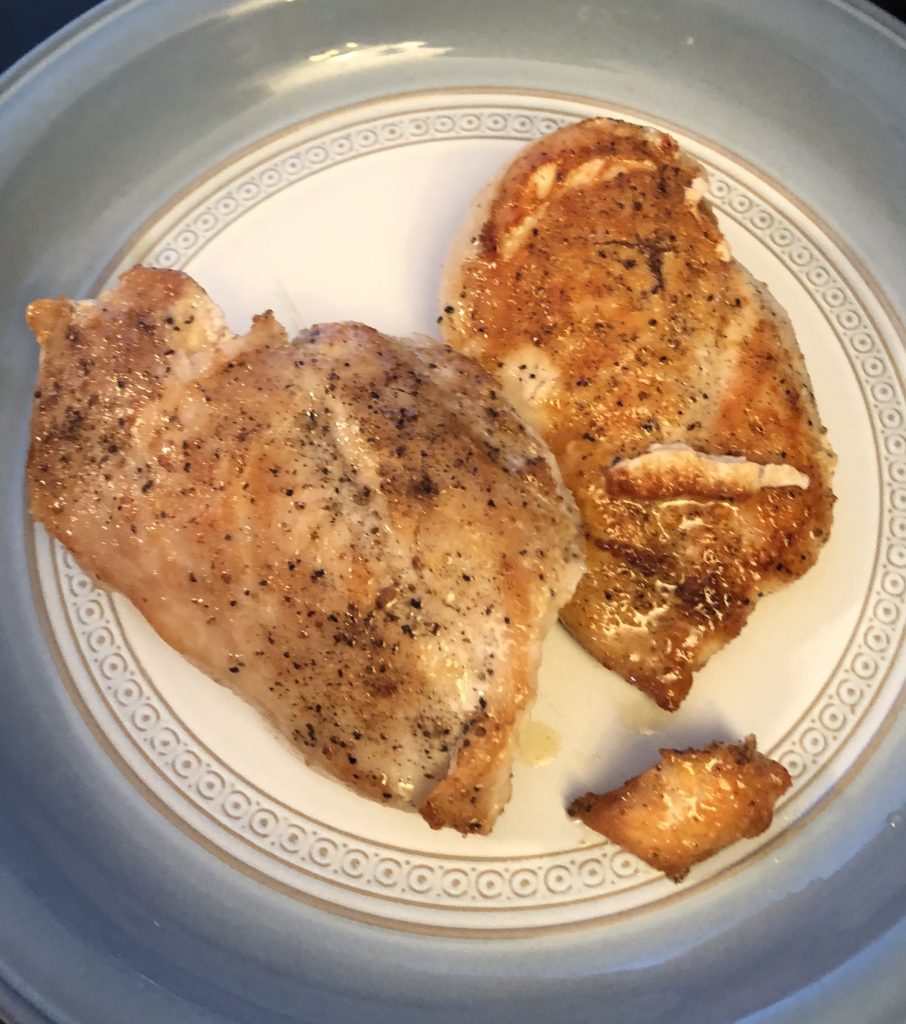 The first step in the process was to fry the chicken.  I have fried chicken before, but it pales in comparison to last night's result.  The best tip I got from this video was how to properly fry chicken.  Before watching this video, I would spray some pam on the pan and then salt and pepper it as it was cooking, and doing it like this made it hard to get that nice crispy, brown outside without overcooking the inside.  What you need to do is draw the moisture out of the chicken before you fry it so it does not boil the chicken, which you are not trying to do while frying it.  Before cooking, you need to: remove the excess moisture with a paper towel; salt and pepper both sides, and then wait 10 to 15 minutes to allow the seasoning to draw out more moisture; wipe away the moisture again; then you are ready to fry.  Also, instead of using pam like I usually do, I used canola oil as he instructed and it turned out much better. 
Then it was time for the vegetables. Usually, I would have cut the vegetables and threw them into the frying pan as I went along, but I was instructed not to do this for a few reasons. 1) It increases the likelihood that the food will burn as you are not paying close enough attention and 2) Certain vegetables need more time to cook than others. So, I prepped all my vegetables before I started frying. It was then time to all it all together. I put my mushrooms and onions on first as those need the most time; after a few minutes I added in broccoli, red pepper, garlic, ginger, and broccoli; lastly, I added in the cut-up chicken and the spinach. To finish it off, I put it over rice, drizzled on some teriyaki sauce and sprinkled some crushed up peanuts on top.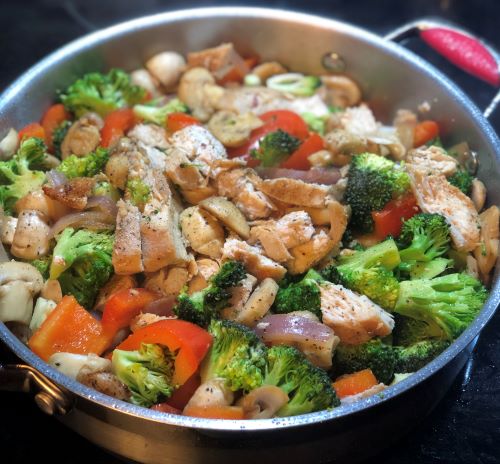 I fed this meal to everyone in my household and I asked them to rate it. Here are the official ratings for learning project attempt #1:
Danica (my girlfriend): 9/10
Duane & Tammy (my girlfriend's parents): 10/10
My rating: 8/10
Overall: 9.25/10
Looks like I might have a hard time topping this first recipe. Thanks for reading!