Start to the Semester
Hey! My name is Brandon Rumford and I am in my second year of secondary education. I have a major in math, and a minor in Phys. Ed. And this feels like deja vu because I just took EDTC 300 last semester. To repeat a little bit about myself from last semesters introductory post, I am originally from London ON, and moved to Saskatchewan when I was 9. I am interested in sports having played sports like volleyball and track in high school, as well I am getting into snowboarding now. I also love to travel and have been on some trips quite far from Canada. But, in order not to repeat myself too much, I will stop there and for a little it more information, you can check out my blog post from last semester here.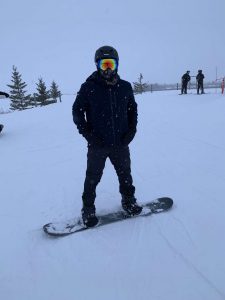 As for goals I have for learning in this class, in general, a goal I have is to just become better at using technology to enhance teaching. I feel I have some understanding behind using technology to teach, especially from EDTC 300, but that skill could always be improved. I am also hoping to learn more about teaching in general through being a mentor to the EDTC students. I am excited to see how it goes, and excited to see what I learn, not only from mentoring them, but what I can learn from them as well. My last goal is to get better at blogging, as I have never really been a fan of blogging. I see the purpose behind it but have personally never really enjoyed it. However, I do believe I got better from EDTC 300, and strive to improve again this semester. I am excited to see what this semester has in store and I guess we will find out soon enough!