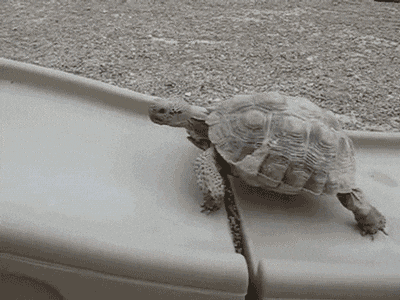 Keeping my head up and moving forward with my slow and steady pace, I did make a bit of a progress and learnt a few new concepts this past week.
I had a chance to learn about these interesting numbers that one would see at the start of a line when looking at a music sheet. These symbols are called time signatures that tell how many beats are in a measure. I was mainly focusing on 3/4 and 4/4. In a 3/4 measure you'd count 1, 2, 3 and in a 4/4 measure you'd count 1, 2, 3, 4 with a major accent on 1 and a fairly minor accent on 3 in the 4/4 measure.
Although there are other time signatures in piano, such as 2/4 and 6/8, at this point I am only ready to demonstrate the 3/4 and 4/4 measures in my weekly podcast through the "Theme by Mozart" and "Party Time" songs.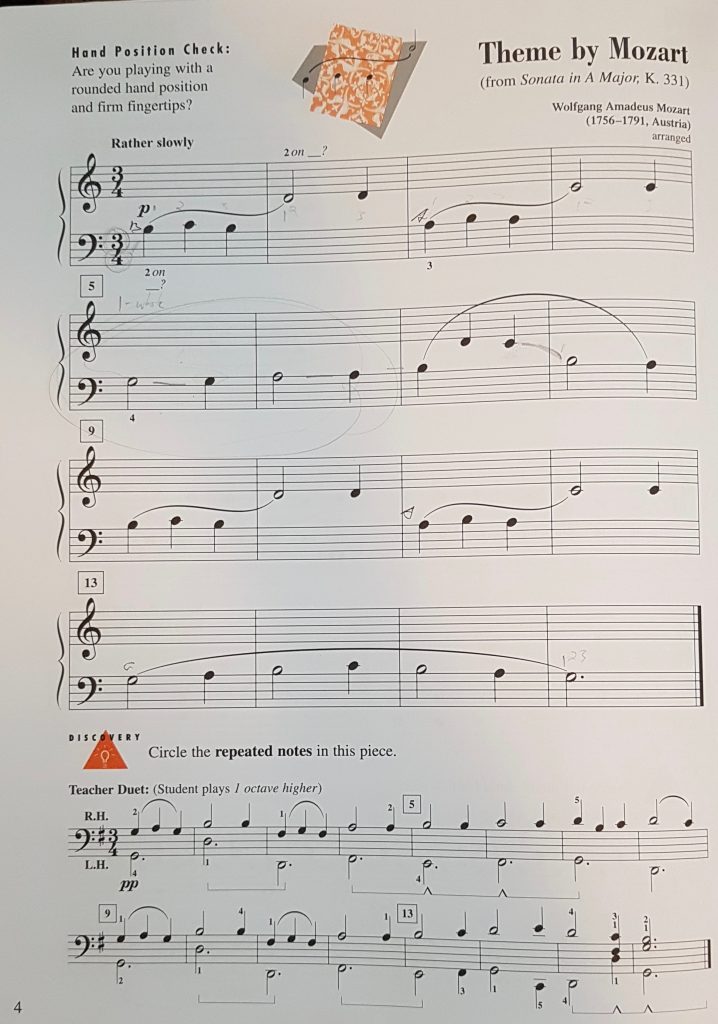 Another new concept I became familiar with is the interval. Interval is the space between two notes used to create different feelings. Intervals are called 2nd (C to D), 3rd (C to E), 4th (C to F), 5th (C to G), 6th (C to A), 7th (C to B), the octave (C to C) depending on how many spaces are between the keys. There are two kinds of intervals, when the keys are played separately it is called melodic interval, and when played simultaneously, it is called harmonic interval.
Since I am only focusing on the white keys at this point, I am planning to learn more about intervals as well as continue to work on finger independence through various finger exercises. This is going to be my goal probably for the next year. Lol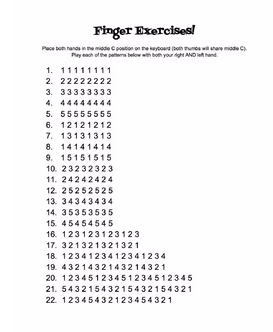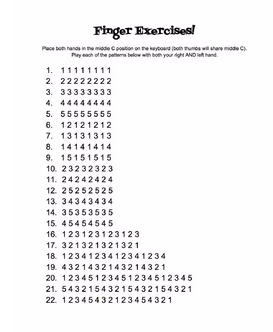 I am also planning to speed up my sight reading through BAGE Mad Minutes that I learnt about from Daina Seymour's blog. I am also determined to play the 2 octave with parallel hands. After three weeks, I am at the point where I am getting mad with this thing. How is it possible that I can play it with separate hands, but cannot put it together? I hope I will have some good news for you by the end of next week.
Thank you for being part of my journey, keeping me strong with your kind words and encouragement and sharing wonderful ideas that help me move forward. As a sign of my appreciation I'd like to end this blog with a piano joke:

Thanks for reading my blog! Stay tuned 🙂