According to The importance of audio visual technology in education "A wide selection of AV tools make teaching and learning a rich and enjoyable experience, inspire learners with creative and innovative multimedia activities and will also save time in lesson preparation".
After my classmates', Tammy, Tarina, Lisa, and Caleigh's, presentation on AV technology, I decided to reflect on the effect of AV tools on my childhood and teaching career.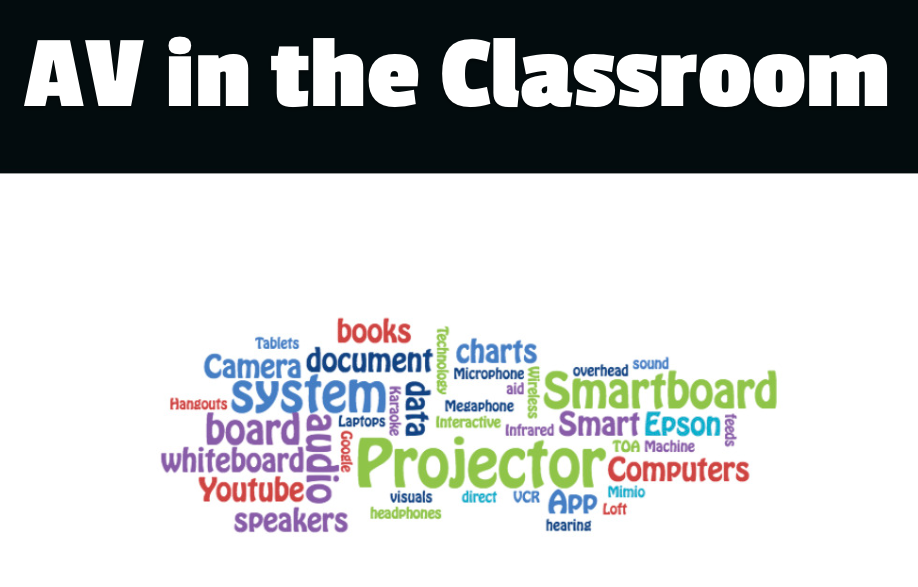 To be honest, I cannot imagine my life without AV tools. In my childhood, I experienced what is like to live in darkness. During communism we spent many many hours in darkness due to power outage and the highlight of those years were playing board games by candle light. We had two hours of T.V. program every evening and a little bit more on Saturdays and Sundays. Unfortunately I cannot relate with my classmates regarding the Sesame Street. I grew up watching Tom & Jerry, Popeye, and Charlie Chaplin. I truly enjoyed them. We also had a Natural Geographic show and of course the celebration of our good old communist leader. Looking back makes me sad. At that time it felt normal, since I didn't know what we were missing out on but today I feel it was terribly unfair. What makes me even more sad that there are still people who live in darkness, just like we did.
Being an English as an Additional Language (EAL) teacher, I actually think AV tools give a different meaning to teaching. Thanks to my classmate, Curtis who introduced the wonderful Microsoft Translator app to me, I can have a conversation even with my newcomer students who do not know one single word in English. With my beginner learners, I am heavily relying on various language learning programs, such as starfall.com, Reading A-Z, flocabulary.com, and vocabulary.com. Often times I feel that having access to the Internet can be a life saver. When I am trying to teach students various vocabulary words, such as "high chair", "crib" or "playpen", having the opportunity to pull out my phone and show them pictures makes teaching and learning a lot more accessible.
AV tools, such as Newsela, and Youtube videos also play a big role in my everyday life as a teacher. I particularly like Newsela, since it gives me the possibility to meet my students' needs since it offers a wide variety of articles at different reading levels. I also find the rich content Youtube is offering very helpful. I like to incorporate videos, TED talks, and podcasts since they are great tools to improve my students' listening skills as well. The rich content the various Open Educational resources offer, such as the Khan Academy, are great ways to teach flipped lessons, or provide students with the opportunity to study at their own pace with providing translation in several foreign languages. And talking about foreign languages, we cannot forget about the assistive technology that helps meet the needs of a wide variety of students.
Looking back at the four courses I took as part of my Masters Certificate Program in Educational Technology, I had the opportunity to experience the benefits of using AV tools to showcase my learning. Documenting my piano learning journey in the form of a podcast, creating a website and the summaries of learning are all examples of creative multimedia activities that took my learning to a higher level. I had the opportunity to incorporate some of my podcasts into teaching my students the author's purpose. I played them three parts of my podcast and they had to identify if it was informative, entertaining or persuasive. The reason I decided to use my own podcast with my students was that I speak fairly slowly and I knew that was important for my English language learners. I also added a script to make it easier to understand. This way the activity not only focused on identifying the author's purpose, but on developing listening and reading skills at the same time. While reflecting and writing about this activity, I started thinking, why I never asked my students to create their own informative, persuasive, and/or entertaining recording with a topic of their choice? I guess this is where the idea of "constructionism" comes in. Reflecting on our teaching is truly important. I just realized I missed out on a great opportunity that I would definitely incorporate in the future.
As a mom, I love watching my children's recordings where they explain what they learnt. I think this is a wonderful way for students to explain their way of thinking as well as reflect on their learning. It is also a safe environment, where my English learners and the shy students do not have to fear about being judged and in case of a mistake, or a "bug", there's always the RETAKE button or the chance to "de-bug".
There is one thing I do not agree with though from the quote, that lesson preparation with AV tools takes less time. Looking for the right materials, discovering and exploring the various open educational resources, creating games, collaborating with other professionals, dealing with lack of devices etc. can be very time consuming and stressful especially if the respective teacher is not comfortable using technology. I agree that a great teacher can teach a great lesson with-, or without AV tools. I also think that AV tools can truly be helpful when it comes to teaching EAL students. The opportunity to fly to the home country with the help of Google Earth is just one example of the many powerful AV tools.