Here is a glimpse of some of the treasures so far in my journey!
Below are 3 pictures of journal entries from students who wrote a journal theme of "What future advice do you have for Miss. Lang and Miss. Schmidt for when they are teachers?". Their advice is definitely something I will always cherish and remember.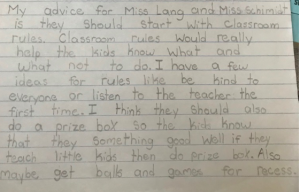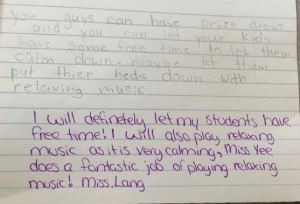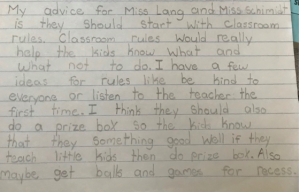 Also, here is the final comments from the teacher who kindly allowed us in her classroom. I couldn't have said it better myself!