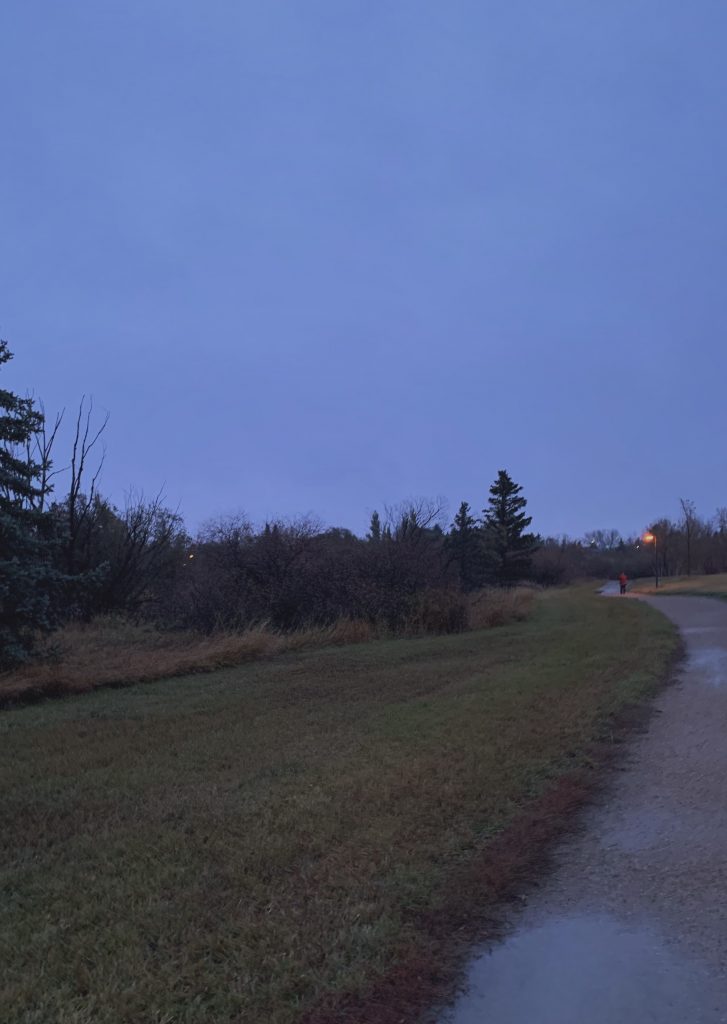 I chose this photo because it is one of the running paths I took this fall. I used to hate running and could never motivate myself to push through and keep going. However, this fall I helped coach my high schools soccer team and they would go on weekly runs. I started to love the time I spent running. It was a time for me to clear my head and focus on myself. Starting university was a major change for me and my daily runs became something I used to hep me navigate my changing world and all the new experiences I was going through. These runs also helped me get back into soccer after not being able to play consistently for nearly a year.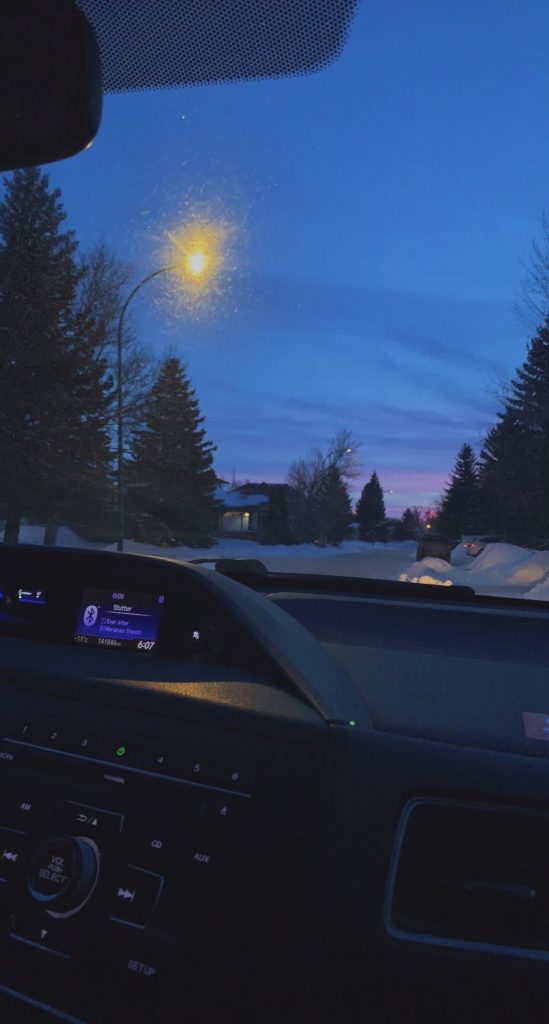 Having a large family means it's nearly impossible to sit anywhere in my house for more than 5 minutes peacefully, so for me going driving is my moment to sit and relax. I like to go and sit somewhere where I can enjoy the scenery and have a moment to myself.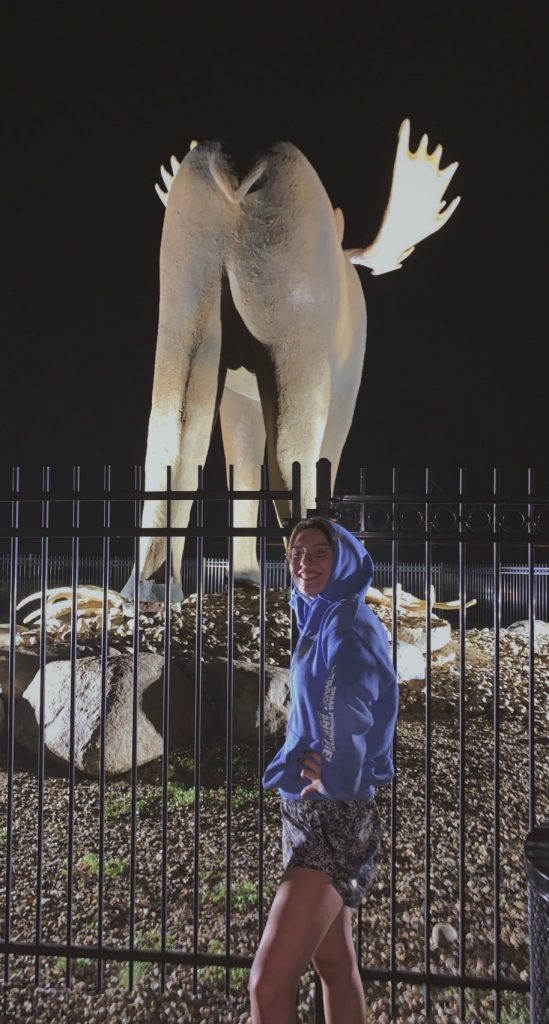 One of my favourite places in Moose Jaw is the Mac the Moose statue. It's the perfect place to go when you need a moment to just think because it's almost always deserted and it's on the edge of town so you can watch the highway and ignore the city for a few minutes. Some of my favourite moments have been at Mac the Moose. It's an odd emotional mapping spot, but to me there's no better place to contemplate than with Mac the Moose.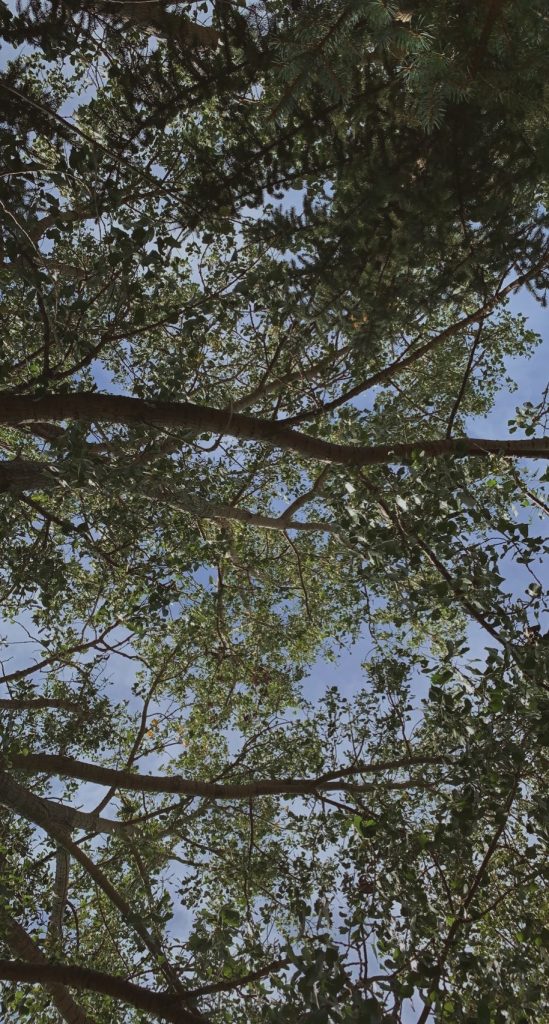 I really like to take photos of the world and one of the reasons I love it so much is because the world is so big. It's easy to feel like my life is so overpowering and sometimes I need to take a step back and remind myself how small things are in the grand scheme of things. Seeing myself from this perspective helps me realize that sometimes I don't need to worry so much and that I am just one piece in a large puzzle.