The Age of Slacktivism
The Age of Slacktivism
Can online social media activism be meaningful and worthwhile?
I have a difficult time answering this question – I often find myself questioning the motives of those who are participating as an online activist. I think social media activism can be somewhat meaningful and worthwhile, but it has lost a lot of its luster, due to the fact that everyone and their dog seems to consider themselves one. While doing some research into online activism for this post, I came across an article entitled "When Everyone is an Activist Online, Is Anyone?" written by Ella Glover. She outlines that "social media has once again turned something hopeful into something toxic and that activism is now seen as mandatory or expected."
I felt I needed to actually understand what Social Media Activism encompasses to be able to properly answer this question. I came across a blog of a former student of Alec's – Catherine Ready who was able to shed light on her thoughts regarding Social Media Activism. Through her blog, I was able to find a simple yet effective definition of exactly what social media activism is. It is essentially using the platform of an online forum to lead or support a cause. It's essentially activism behind a screen.
In her article, "When Everyone is an Activist Online, Is Anyone?" Ella Glover's message throughout the article resonated to be "if we aren't publicly condemning something bad, or pushing for something positive on our social media platforms, we're not doing anything at all — whether we are out in the streets or not". In all honesty, this is exactly how I feel in terms of social media activism. I often wonder how much of an effect likes, retweets and hashtags actually carry and whether people are engaging for the right or appropriate reasons.
A lot of the time, I am finding myself wondering how TRUE people are when they engage in online/social media activism or whether they are just paying lip service to achieve a certain look or be seen in the appropriate light.  I often see meaningful posts, but hardly see any sort of follow through in person, in the community or away from the keyboard – AKA the keyboard warriors or armchair activists are everywhere!  This thought leads me to wonder, are they helping the cause by posting on social media!? To me, with social media activism, there is a lot of over-promising and under-delivering with boots on the ground.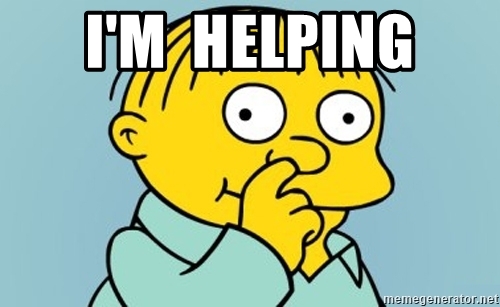 Over the last two years, with the arrival of COVID-19, we have found ourselves online or engaging with our social media apps more frequently. Speaking from experience, my time on these apps has increased, but I have also noticed something else – the content on these apps can be soul crushing, extremely negative, hard to handle and affecting my mental health. I think social media activism has played a bit of a role in the increase in this type of information with jumping from cause to cause without any sort of action or resolution. In her article, Ella Glovers reminds us that "we are not equipped to handle the constant barrage of information at once. The pressure to juggle an infinite amount of injustices in our minds, while also worrying about our own lives is problematic."
Many people find themselves in a position where they refrain from posting on social media due to their occupation.  Some "activists" may not find it safe to be posting online in fear of losing their job or facing discipline for thoughts posted online.  This can be particularly true for those who work in civil service.  This is the driving force behind what and how I post on my social media platforms.  I am very rarely posting on any of my social media planforms out of fear of repercussions from offending someone, or how it may be interpreted.  When I do post, I leave personal opinions, biases and thoughts out, primarily based on the fact that I am a teacher.  I find that educators are often held to a different standard to the rest of the public and may be more susceptible to mistreatment based on their social media. 
Concluding Thoughts
I am not saying that it cannot be meaningful but in the current state,  I don't find social media activism to be meaningful, purposeful or worthwhile.  I feel at this moment it falls on deaf ears due to the creation of a "topical activism", outlined by Ella Glover as jumping from movement to movement before any results. 
Online activism is in a state of slacktivism;  In her article "The Realities of Slacktivism" Siobhan Mullaly outlines that social media activism can often come across as lazy and fake when it is not followed by genuine action and as a result the term "Slacktivism" was coined. This new term makes it hard to think of it as meaningful or purposeful.
Daze Aghaji, a 20 year old British climate activist summarizes online activism in Ella Glover's article in a way that is hard to ignore.  She states that prioritizing online activism is acting in such a way as to be counterproductive to the boots on the ground style of activism work.  She goes on further to say "burning myself out, constantly commenting, and trying to get involved with loads of different social issues at the same time, is not actually going to help the issue."   Francisa Rockey, another young British activist, outlines that if we really want to make a difference " those who are interested and have the time should spend less time talking about what people are not doing and shaming people, and more time coming together and doing the work." 
I think both of these quotes speak profoundly to the current state of social media activism and where it needs to go.  If we want this type of activism to again be meaningful, purposeful and carry more weight, we have to put our money where our mouth is, and get our boots on the ground to create meaningful action and change, giving up the keyboard warrior status and getting out from behind the screens.
-Bret