Coding – Week 11
Coding – Week 11
Prior to this week's class I had some, but VERRRRRY minimal experience with coding.  I have never been someone who is drawn to these types of activities. I tried taking computer science in high school and struggled to grasp the concepts, but looking back now, I'm not sure I gave it an honest shot.  This is where my mind goes immediately when thinking about coding, but I feel that there is a much larger

world of coding out there and after this weeks presentation I now know that coding is much more than computer programming.  As Gilles mentions on his blog coding refers to "everything from choreographing a dance, to designing commands on paper for ozobots, apps, websites, etc."
Over the last few years I have noticed that a lot of my Grade 7 & 8 students are very into coding, but I was not sure of the benefit that it would have to bring those types of activities into my classroom.  This attitude has made me hesitant to invest a lot of time into something that may not pan out (I need to change this attitude and take some more risks). If it was not clear already, I am not 'techie' or an expert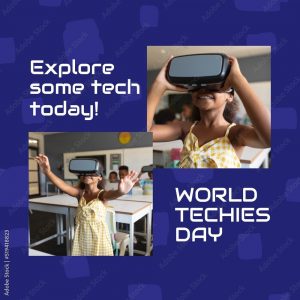 in this field by any means which has also led to some apprehension on my behalf.  Does coding need to be taught by a 'techie'? I don't think so, but I do believe that it should be taught by someone with more experience than I currently have.
Like I stated earlier, I have little to no experience with coding.  I have worked with students with various opportunities through Sask Code like the Ozobots but that is the extent of my coding repertoire – I struggled more with this than the kids.  What these opportunities told me about my students was that they are persistent, creative and stubborn problem solvers.  They worked together to help solve each other's problems and celebrated with each other when they were successful!  This week's presentation really made me think back to those times when I was able to get coding going in my classroom and made me realize that there is more benefit there for our students than I first thought – which is where I focused my attention… how does coding benefit students?
I came across an article 8 Reasons Why Every Child Should Learn to Code while I was doing a little more reading around this whole coding thing, specifically what or how it can benefit my students.  This article outlines 8 main reasons why coding is an important skill for students to learn.  Below are some of the benefits that stood out to me: 
Coding teaches problem solving – this was one of the main things that I observed when watching students engage with the Ozobots a few years ago.  Coding helps students understand and develop an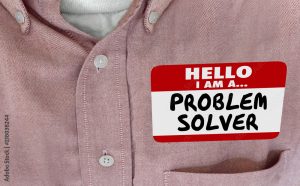 appreciation of how things work.  It also shows students how software engineers can use math in a creative way to solve problems.  I believe that problem solving skills of our youth (especially since COVID) has become less and less.  Students struggle to solve the most basic of tasks – I have had students ask me what they should do with a Chromebook that is dead….
Challenges and Builds Resilience – coding provides students the opportunities to bounce back after they have been defeated and a way to show that failure is the best way in which we learn!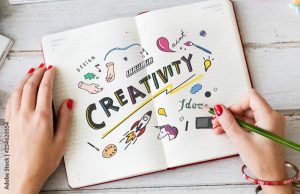 Promotes and Extends Creativity – these activities give students the confidence to try unique things and experiment with their creativity – they are able to design something that is entirely their own! Students thrive off feedback especially from creating something that they put all of their thought and creativity into – this motivates students to take risks and be creative.
Future of Computer Programming – as the technology boom continues being able to code will serve as a very useful skill to learn throughout grade school.  Those who know how to code, could be put in a better position for employment as there are more and more sectors relying on computer code. 
Coding is Fun with Math –  I am sure I am not alone when I say this, a lot of my students do not enjoy math class.  With that being said, math is not my favorite subject to teach.  Coding provides students and teachers to work on math skills in a manner that doesn't feel like the typical math class.  Students would be organizing, analyzing data while they are using logic and calculation to create. 
Another article from the University of Texas adds a few other main benefits that students could experience through coding.  This article touches on a lot of similar points as the article above, however, they do add some other beneficial reasons for students to learn and teachers to integrate coding into their classrooms.
Improves Computational Thinking –  this is a type of thinking where problems are expressed in a way that a computer would display them.  Students who learn to think in this manner are encouraged to break down complex problems into smaller chunks and as a result expose a pattern.  
Coding Helps Teach Digital Literacy – when we think about digital literacy, most of us think of cyberbullying, internet safety, digital footprints and online ethics and behavior.  We may not think of coding under this umbrella.  Technology surrounds us and this is something that is not going to change.  Being able to understand and engage with tech isn't just a good skill to have, it's a necessity for navigating an already highly digitized society.  Students need to be digitally literate.  Coding has not yet become a day to day necessity, but as our technology keeps advancing it may get to be one, requiring its own type of literacy one day.
Through focusing my post and reading on the benefits of coding, it is safe to say that this is something I now see as worth the time to understand and get confident enough to bring into my classroom.  To begin with, Sask Code seems to be a great place to start and get some helpful tips Gilles, Kirsten & Meenu  have pointed us towards.  I stopped to talk to the Sask Code booth at the teachers convention and they were displaying some very cool projects that we are planning to try and bring into our school to work with our Grade 7 & 8 students – like creating a remote controlled car using a shoe as the frame!
Cheers, 
Bret