I made it through the first three weeks of my learning journey, and as I look back, I can definitely see progress. I started my learning project without knowing ANYTHING about pianos and today, I have already two songs that I can play. It is a very rewarding experience and I am cherishing every moment of it. This doesn't mean that I am not facing any challenges, though.
In episode 4 of my podcast I share how I ended up buying an 88 note Yamaha keyboard. Having easy access to a piano definitely makes a difference, since I can practice whenever I feel like it, over and over again. But making this purchase was quite overwhelming.
https://anchor.fm/melinda-demeter/episodes/Episode-04—Shopping-for-the-right-keyboard-e7rcvr
After getting my own keyboard, I started experimenting with the sustain pedal.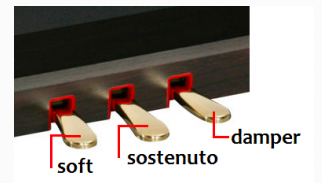 Since the keyboard has only one pedal, I feel quite lucky, only having to learn how to use one pedal. Modern pianos have three pedals.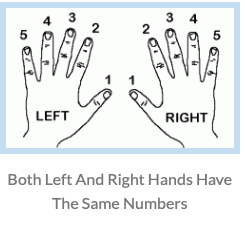 In episode 5 of my podcast, I shared the five finger scales that I finally managed playing with a parallel motion. It took a lot of practicing with separate hands, till I managed to put both hands together. What I really need to work on is avoiding the "flying fingers". When I shared my challeneges with my friend, she told me about the way her 6 year old son was taught. His teacher recommended holding his hands as he was holding a hamburger. Currently I am trying to constantly remind myself of holding my fingers correctly as well as the correct posture: sitting up with straight back, relaxed shoulders, as well as having the proper distance between the piano and the bench. They seem to be little things, but they do play an important role when it comes to playing this unique instrument.
My teacher encouraged me to try playing the five finger scale both legato and staccato. The staccato I find quite hard since it requires bouncy arms, which can cause difficulty when trying to find the right notes.
I also learnt about music dynamics and I found playing forte, mezzo forte, and piano a lot more manageable. All the above described skills I tied together and demonstrated by playing the song Backpacking in episode 5.
https://anchor.fm/melinda-demeter/episodes/Episode-05—Challenges-and-little-successes-e7s9g9
In episode 6, I had a chance to face more challenges by taking the five finger scale to the next level and learn how to play the octave. The difficulty of the octave is that there are finger crossovers included. In order to "avoid breaking the finger" it is important to move the hand slightly at the same time of the crossover. At this point, I am trying to master it doing it with one hand at a time, so I can do the parallel motion. I am also working on a new song, called Alouette where the focus is on timing since there are quarter notes, half notes, whole notes and dotted half notes.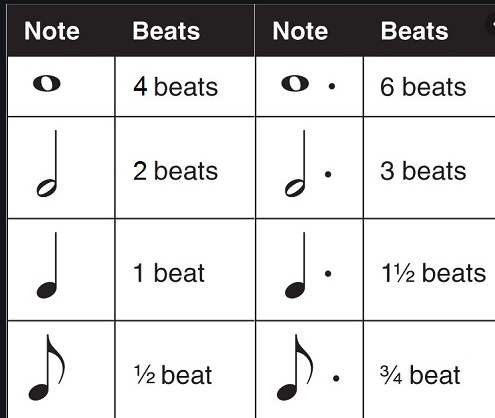 Although I am still far away from mastering the songs: Backpacking and Alouette, please check out my progress in my weekly podcasts.
https://anchor.fm/melinda-demeter/episodes/Episode-06—Octave-and-timing-e7sb3l
Thank you for all your support!
Melinda 🙂