Even after the GREAT debate, I still feel undecided. "Is Social Media ruining childhood?" is one of the hardest questions one could ask from me, probably because, as my classmate Laurie said, it hasn't been around long enough for us to know how it is really going to affect our lives.
I used to be all for Social Media, until I took my EC&I 832 class with Prof. Dr. Alec Couros. This class gave me the opportunity to dig deeper and create a web site where I examine what TikTok and Instagram have to offer. To be honest, my "love" for Social Media started to become shaky.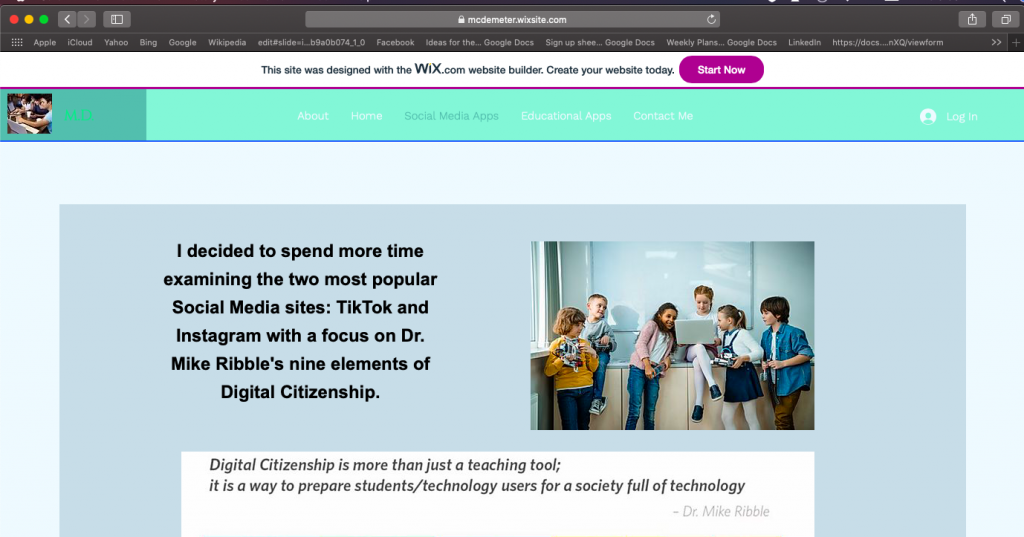 I am an immigrant and having family, friends and relatives overseas, I cannot even imagine life without Social Media. Teaching immigrant students and knowing how lonely life can be when you don't have anybody close by, I definitely think Social Media is a life saver. Having said that, I have two children (8 and 11) who have access to Social Media and that causes a whole lot of confusion in my mind when it comes to the positives it has to offer.
As Christina's and Laurie's presentation highlighted the good old times, I am trying to avoid comparing my childhood to today's youth. Growing up during Communism in Eastern Europe, I'm sure my childhood was a lot more different than the majority of native Canadians who are my age, let alone our teens. With the lack of Social Media, my childhood was a lot calmer. When I look back though, I feel that the types of dangers of life have changed. Bullying existed at that time too, it was just easier to see what was happening. With Snapchat, for example, where the messages disappear after 24 hours, it is so easy to lose track of the hurtful comments or inappropriate things happening. And if we keep checking our children's phones and read their messages, are we not violating their privacy?
I have to say that after the debate I actually agree with both sides. As Christina and Laurie mentioned the FOMO, cyberbullying, sexting, young girls having body image issues because of the fake world created with the help of filters and the race for popularity and validation by getting likes and positive comments all have a negative effect on children's mental health, cause anxiety, depression, and suicide.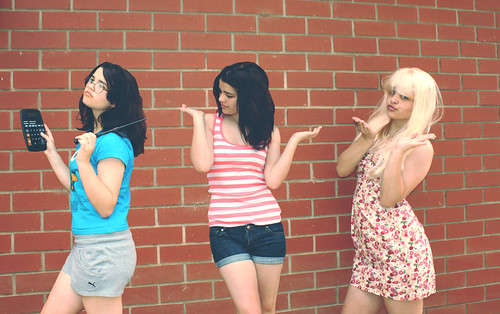 But I certainly would not want to give the impression of being against Social Media. Even though it has quite a heavy negative side, as Amy and Dean pointed out, it does give voice to people. Just to mention two great social activist teens: Martha Payne and Marley Dias probably wouldn't have been able to make a change without the help of Social Media. Social Media is not all bad, there are a number of positive, uplifting stories. It also allows people to build connections, collaborate, share and help each other grow.
My main take away from this debate is that we cannot just give a phone or a device to a child hoping that they'll do the right thing. This is the biggest mistake I did with my own children. I fell in the trap of thinking if they know how to swipe, they know how to navigate the online world safely and appropriately and it was quite the trauma when I took the time to check their devices. As both my classmate, Matt and Jennifer Casa Todd in the article 10 Reasons why we should start showing Middle Schoolers how to use Social Media point out, navigating Social Media is a valuable skill that our students need to know. Many of our students are not capable of making mature decisions, therefore they need modelling and educating regarding how to behave online. Together with students, we also need to educate parents to be able to guide their children through this process by "balancing our fears with opportunities to help our kids not just survive but thrive and be leaders in online spaces".
Thank you for reading my blog post!