Before this class, I have never paid attention to the technology I've used although I am surrounded by various technologies in my daily life and work. I don't think I am a tech person, and sometimes I even prefer the traditional ways. When I think of a tool that I used to connect with others. It depends on who I would like to contact, if I am going to contact people who are in China, the first tool that pops into my mind is Wechat. Some of you probably don't know what is Wechat. WeChat (Chinese: 微信) is a Chinese instant messaging, social media, and mobile payment app developed by Tencent.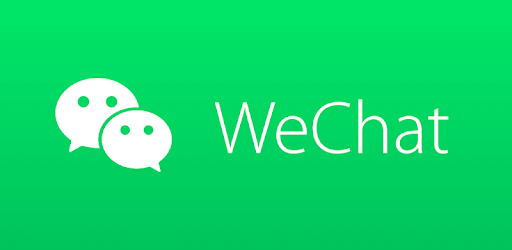 I used it in contacting all my family and friends in China. On WeChat, I can text, send voice messages, and video chat. It's completely free. Wechat is everywhere in China. Besides communicating with others, you can use it to pay for your food, buy groceries, take buses, etc. Nowadays, Chinese people seldom use cash and credit cards, if you have a smartphone and install a Wechat. You can do EVERYTHING in China. Every morning, I check my Wechat first to see if my family sends me any text messages, and quickly browse the news. However, WeChat is also a tool that the Chinese government monitors their citizens' speech, especially people who are living outside of China and whose IP addresses are not located in China. They have the function of doing sensitive keyword searching. If a person sends or shares some anti-communist words. The government will know that and your account will be permanently banned. Thus, I have to be cautious about what I say or send when using Wechat.
If I contact people in Canada, most of the time I would use Facebook messenger or WhatsApp, but sometimes I would also use traditional ways to contact people, like phone calls, texts, and emails. Sometimes, I also prefer face-to-face conversation with people because I might have phone anxiety or telephobia – the fear and avoidance of phone conversations. If I could communicate with people by text or face-to-face, I would never choose to call them!
With the COVID pandemic, I connect people from work by using Zoom or Microsoft Team. A lot of our employment workshops have been moved online via zoom, which I like and don't like. I like it because it's convenient that I can facilitate the workshop from home and don't have to go to the office. I don't like it because I feel it's hard to build relationships in front of a screen and no human physical contact! When facilitating workshops, I use platforms like Google Classroom, Google docs, PPT, and spreadsheet. Google Classroom can help me organize my classes, communicate with my clients, leave assignments to them, etc. I would like to know more about different educational technologies to make my training more interactive and engaged.
I found now my screen time is much more than in the past, maybe like 10 years ago. For example, I use a laptop for my work and study. I read books on my iPad and Kindle. I watch shows and movies on my phone. I play games on Nintendo Switch, iPad, and smartphone. We haven't turned on a TV for years, and I barely read a physical book now! You can never imagine it 15 years ago!
Technology has developed so much nowadays and I hope to learn different educational technologies that could help my clients and myself to learn knowledge and interact with the world!