I was originally on the disagree side of this topic. After the debate and reading about articles, I kind of switched to the agreed side: Educators have a responsibility to use technology and social media to promote social justice under the condition that educators will do it appropriately and have actions back up.
Neutrality Education
Kari, Jessica and Jenny mention that education is not neutral either, such as curriculum design. It makes to think about the foundational question of education, "what is education for?" As Henry Giroux mentioned, education always plays a central role and transforms the world into a fairer, more caring and democratic place, education is key. If that is the role of education, it is impossible for education to be neutral. Education is teaching what kind of future you want for young people. Neutrality, in the context of education, seems appealing on the surface (Kamara, 2021). For example, when one teaches about a historical event such as the invention of the electric lightbulb, students will just simply memorize the date. It is neutral because political commentary does not take priority. However, when one teaches about the history of residential schools in Canada and asks students to answer, "What is the legacy of the residential schools on our indigenous peoples?" it is not neutral. Similar to math or grammar, it is neutral, but in terms of certain things discussed in slavery or race in America, it can never be neutral. Thus, it is important to admit education is not neutral, and make education a valuable resource for giving students a voice. 
Social Justice in Classroom
I was really inspired the example from Angela's podcast about "send them back." If one of your students experiences that, will they feel safe coming to you to talk about it? How to let your students know that you are the safe person to discuss certain issues? To talk about social justice in the classroom. Like the agreed side mention, many students will directly impact by racism or discrimination. If you express your opinion about anti-racism and anti-discrimination in the classroom, students from marginlized group would have the courage to discuss with you about their experience becaume they know you are on the same side with them!
First of all, teachers could let students express their opinion about certain social issues to practice critical thinking skills. Sometimes, students struggle with not knowing exactly where they stand on issues and not having the language to articulate their thoughts on these matters (German, 2020). Often, students don't have spaces in which they can really dig into what they are thinking, process what they are hearing, and ask questions to better understand what is going on, the first thing that teachers could do is to create a place where students can do all that (German, 2020). Second, after students have a chance to critical thinking about social issues and express their opinions in the classroom, teachers could express their opinions too to let their students know where do you stand. Sometimes, teachers need self-development to work to unpack their own biases (German, 2020). Listening to what students say about an issue is also a self-examining process to check if teachers have any bias. What if teachers have different opinions than their students? Like the disagreed side mentioned, "be silent if teachers against the majority they face public. It is better to say nothing at all and keep your voices close to you". Lastly, teachers could use different materials and resources to educate students about a certain issue, for example, the picture showed the Anti-Racism Awareness Pathway education program from the University of Victoria. Using different online materials to design a specific educational program to increase students' awareness of certain issues. Moreover, teachers could also bring students into the community and have the knowledge and resources to support the community to do the same. Therefore, it also aligns with what the disagreed side argued that do not just being slacktivism without any efforts towards what you are supporting!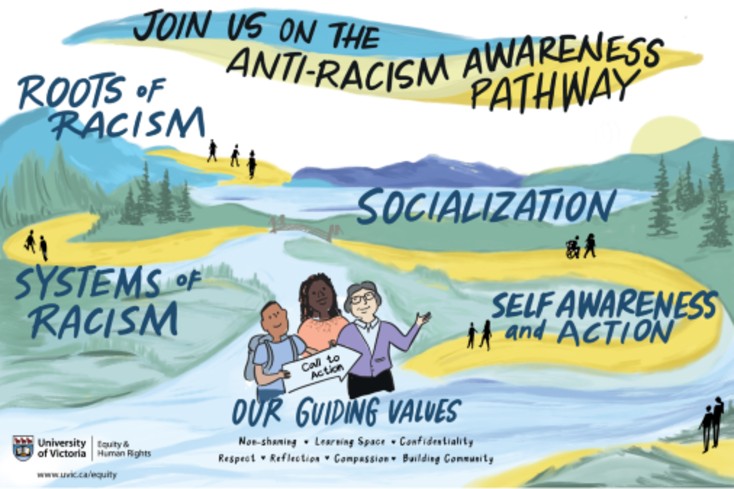 Social Justice on Social Media
After teachers have done these efforts with their students in the classroom or in the community, teachers could post on social media about what they support, probably with the pictures from the classroom and/or community. Therefore, the post that teachers showed on social media is accountable and professional. I agree with what Dalton and Brooke argued to avoid slacktivism. It is okay to be a social activist, but avoid posting something without actions to back them up. The action could be from your classroom, like how did you educate your students regarding the issue, and the action could be from the community, how did you help the community to be a better place. No matter where the action comes from, it is essential that teachers have some actions to back up what they support, not just simply post a statement with hashtags on Facebook or Twitter.
Another suggestion I have for teachers to use social media is to set up high privacy. I work as an Employment Instructor, and after each workshop, clients always want to add me on Facebook as a friend. I respectfully remove their friend request because I don't want to mix up my personal and professional life. Same as students, they may be curious and would like to find you on social media. It may not be appropriate for teachers to add their current students as a friend on social media. Besides not adding students as friends, another thing teachers could do is to check their Facebook privacy settings before they step foot in the classroom. Once students know teachers' first names, they like to search for you to see what you post anything on social media and check your online profiles. If you post something that you don't want the entire public to see, make sure you change its privacy.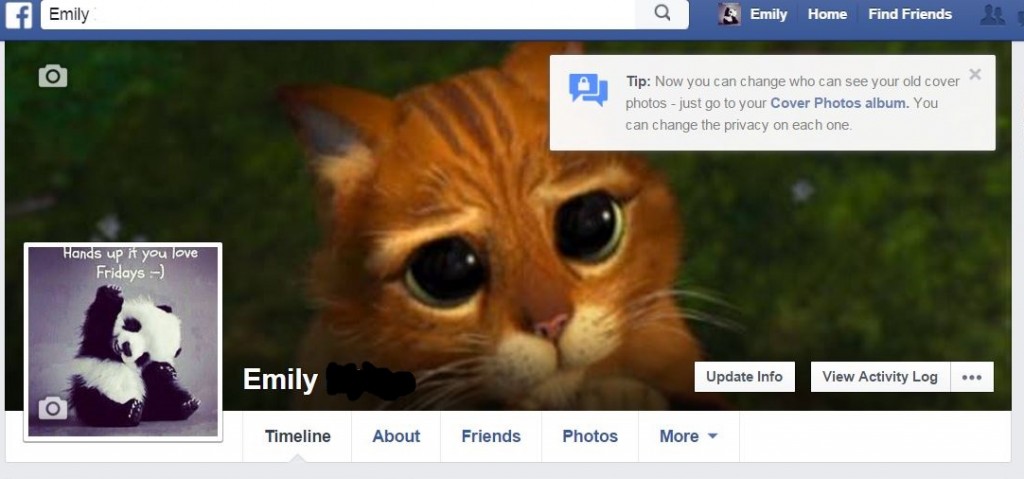 In conclusion, teachers have the responsibility to address social inequality and use appropriate methods to create a safe space for students to gather information and express their opinions. Teachers should self-examine their own biases, and keep silent if their opinions are against others. If teachers stand on the same side as their students, teachers should speak out in the classroom about what they believe or support. Therefore, if students encounter an inequal experience, they would have the courage to speak it with you. Moreover, teachers should create educational programs to increase student's awareness of social issues and combine them with out-of-classroom activities. Thus, teachers would have something accountable to put on their social media and avoid slacktivism. Finally, teachers could set up high privacy for their social media accounts.