Well, I must say that in the debate 1, presenters of both sides presented interesting insight and well grounded information on their respective sides of the topic. It's difficult to say whether or not technology helps or hinders learning.  But after listening to both sides' arguments, I believe that the technology does enhance learning in the classroom.  We live in a technological world, and it is our obligation as educators to prepare students for the future, which involves technology.
Considering that education is an imperative part of human life, we can imagine how significant the literal link between technology and education is. The improvement in technology is similarly continuous, and the basic intention of technology is to advance human life. Teachers can assist students in acquiring the required skills to succeed in future occupations as technological advancements drive globalization and digital change.
Technology Enhanced Learning is important for many reasons. It is not only important because it is the standard of education that is expected today, but it can also improve education. Technology helps education in many ways, for example utilizing: Digital Simulations and models, online learning, improved communication, advance research, better assignments, Self-paced and fun learning, online collaboration, improved education access. Digital simulations and models can help students not only better understand various disciplines, but also get acquainted with the wonders of the modern world. Teachers can use digital simulations and models to help students who are visual or tactile learners understand complex subjects in a more tangible and straightforward way.
Online education has been a fantastic option for those who work full-time and are unable to attend classes in person. Many various sorts of universities offer online courses, certifications, and degrees, ranging from the ivy leagues to junior colleges. The COVID-19 pandemic also swiftly highlighting the importance of online education in teaching and learning. Teachers can utilize online learning as a strong instructional tool by incorporating technology into existing curricula, rather than treating it purely as a crisis-management tool.
Collaboration can be aided by educational technology. We as an educators can interact with students throughout class, but students can also speak with one another. Students collaborate to solve challenges through online lessons and learning games. Students can share their views and ideas and encourage one another in collaborative tasks. At the same time, technology allows students to communicate with teachers one-on-one. Students can ask questions about the classroom and get extra help with difficult-to-understand subjects. Students can upload their homework from home, and teachers can use their laptops to access and view completed assignments. It is a fact that a student learns more when he practices. The use of technology has made things a lot more fun than ever.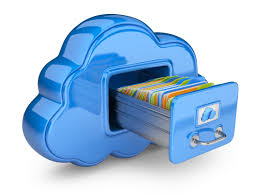 Cloud storage has made research a lot easier for the students these days. Gone are the days when they had to go through piles of books to find a specific reference to improve their assignments.
I believe that if teachers want to see their students perform better, and technology can help them do so. Students can benefit from quick access to information, rapid learning, and entertaining opportunities to put what they've learned into practice. It allows students, particularly in STEM, to study new disciplines and get a better comprehension of complex concepts. Students can learn 21st-century technical skills needed for future careers by using technology both inside and outside the classroom. To address the issues, administrators should assist instructors in gaining the skills they need to use technology to improve student learning. Furthermore, using technology in the classroom should make instructors' tasks easier without adding to their workload.
Hence, I believe that it's only natural to bring more EdTech into the classroom. Teachers are responsible for educating pupils for the twenty-first century, which includes introducing them to technology. The truth is that surviving in the workplace without technology is nearly impossible. As a result, it is preferable for youngsters to learn to use technology sooner rather than later. Computer literacy is arguably more important than some of the more traditional skills taught in schools.