I am enjoying the discussion in our EC&I 832 class. It makes me think a lot about the complexity of the issue we as educators are trying to address when it comes to Digital Citizenship and literacy. I believe there exists a correlational and causational relationship between Digital/Media literacy and Digital Citizenship. I would also would recognize that people need to recognize that Digital/Media Literacy is an essential skill that needs to continually evolve. When communities vary regarding access to digital resources in particular information and communication technologies this creates communities of "have" or "have nots".
In the article of Digital Equity for Indigenous Communities it addresses the technological discrepancy issues that exist within our non-indigenous and indigenous communities. In a 2017 survey the article references that only 24 percent of households in indigenous communities have access to quality, high speed internet. That means that families in Indigenous communities have less access to socially connect with family and friends especially during the pandemic. It is also more difficult for Indigenous families receive important information that they could benefit from. Mike Ribble in his book "The Digital Citizenship Handbook for School Leaders" on page 47 asks the question "What will this generation of digital technology users pass along to their children and to their children's children?" Based on the article mentioned above it would be an easy argument to make that Indigenous Families are at a disadvantage. Indigenous students that come from a community that experience a "digital divide" will experience more barriers in life. They simply are not provided the opportunity to learn the essential digital literacy skills that will help them to be more successful in life. Plainly said, it is not a level playing field between Indigenous and Non-Indigenous communities.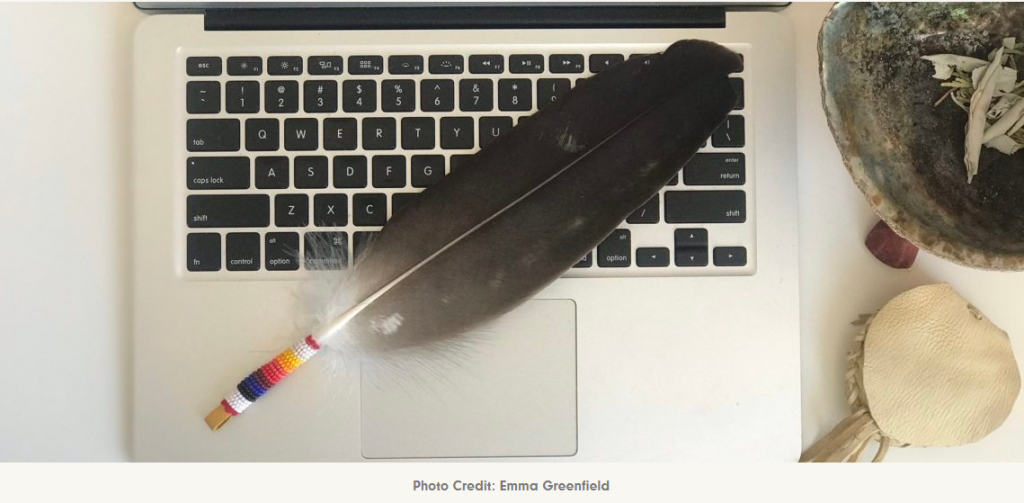 Digital/Media Literacy when used appropriately should have some pretty clear indicators. One of those indicators is a person or community being able to connect with other people and communities in a positive manner through technology. It is evident that relationships between Indigenous and non-Indigenous people have eroded over a period of time due to being disconnected. Through appropriate ways of communicating through technology, which incorporates listening, sharing and a willingness to learn we can build an interconnected healthy community. Here is the challenge that I see. if we don't address the "Digital Divide" then that means parents and guardians working with educators have a more difficult time meeting the digital/Media literacy needs of the next generation. If Indigenous students are disadvantaged because of less technological learning opportunities what kind of other co-morbid issues will arise as a result? The picture of my mind is a fire fighter putting out little fires everywhere but may not have the resources to address the primary fire that is creating all the issues. So let's put it in an educator context. If a teacher is busy addressing issues associated with lack of digital fluency in students as a result of the "Digital Divide", do they ever meet the primary needs of the student(s) they are trying to support?
So I ask how do educators/parents/guardians meet the children/students technological/Digital Fluency needs so they can have a successful life?