Rationale: This course profile is created by me (Humaira) and Jashandeep. As we both belong to South Asia (Bangladesh & India), we decided to make a class plan based on our content and education system. Being a citizen of a different country where English is the second language, it's been a tough job as a teacher to make this class particularly more interesting to the students. As an English Teacher, this course will be going to benefit not only us but also the students to get a broader aspect of Communicative English. It will help us a lot to develop further courses.
Target Students: The course will be taught to grade 3 students, following the South Asian curriculum. All of them will be around the age of 7 to 8. The online portion of the course will be facilitated by a friendly language so that parents can cooperate with both lessons and homework.
Course Timeline: A total of 6 to 8 lessons will be provided for the course, with additional practice days added for the duration. This exercise could last for up to four weeks.
Common Concern: One of the most common concerns of students is how to adapt to the learning environment. Not only do we have to provide the appropriate resources to meet the needs of students, but we also have to make sure that the learning atmosphere is more engaging and varied. The availability of digital content would also be beneficial for students who are facing different situations such as absence because of mental and physical health conditions or family emergencies. It should be flexible enough to accommodate the varying needs of students.
Course Format/Delivery: We choose a synchronous blended model that combines an in-person class with available supplemental online lessons (can access whenever they want) and online access through Google Classroom  to provide students with the opportunity to complete assignments and submit them.
Course Toolset/Materials: Google Classroom will serve as our primary learning platform because it is simple to use and available to students in their early learning stages. Students may access it both inside and outside of schools, giving them the convenience of using it at home. We'll also use some additional audio-visual materials in the classroom, like bookmarks to other websites, photos, YouTube videos, homemade charts, and other software applications. As it is a communicative English class we would also take students to the English Language Lab in an offline class.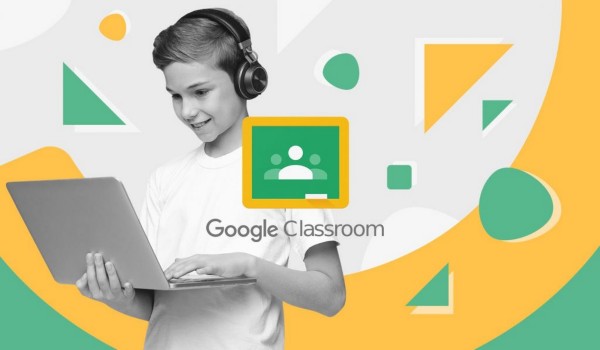 Considerations: In order to be successful in school, students will need to have access to a variety of technology and the internet. If they do not have access to all of these, we will make sure that they have the necessary paper resources (books, different course readings, homework, and assignment sheets) to finish their studies. The goal of these online modules is to help our students who travel back home for extended periods. Our lessons will be uploaded with a variety of captions so that not only students but also parents with hearing disabilities can understand everything. It is important to provide support to parents who may not be comfortable using tech. Through the use of various platforms in the classroom, students will be able to learn how to use them.
EAL Learners: We have some new students (through the scholarship program) who aren't familiar enough with the usage of the internet and the tools. To help these students and support their learning, we will create videos that show them exactly how to use the different platforms and set them up. We will also provide a list of instructions that will help them to adapt everything sequentially. 
Attendance: Regardless of whether instruction is delivered in-person, virtually, or remotely, an attendance record is necessary. The students' presence will be noted on a daily basis in a variety of ways, including in a designated register, the record of their daily activities, the learning management system record, system log-in, participation in quizzes, communication with the teacher via course email, in person or online meetings. If the students are learning from home or through recorded courses, they will comment on each other's work to demonstrate their participation in the class.
Course Objectives and Learning outcomes:
(Objective): Through Communicative English, learners can enhance their ability to communicate effectively in real-world contexts. It will also help them develop their understanding of English language skills (listening, speaking, reading, and writing). It will help them improve their academic performance. It will additionally encourage them to develop their interest in literature. With the help of this course, students will be encouraged not to view language as a tool only, but as a vital part of their personal identity and development.
(Outcomes):
Adopting strategies that are applicable to different kinds of texts, such as non-literary and literary, IT will also help the students to recognize the organization and main points of the text.

Through the use of grammatical and lexical cohesion devices, students will be able to understand the relationships between various parts of a text.

Students can analyze, interpret, and evaluate the ideas within a text. They can also collect and synthesize information from various sources using their study skills, such as scanning and skimming.

They will be able to write in a style that is appropriate for their communicative purposes and use appropriate punctuation and grammar.

They will also be able to interpret and respond to messages sent by phone or in person. They should additionally be able to understand and respond to instructions and requests properly.

They will be able to use various strategies to convey ideas in a way that's appropriate for their topic and audience.
Assignment and assessments: In a blended learning class, we can assign students some independent work in addition to splitting them into groups or pairs to complete various assignments for the benefit of classroom structure. This in turn facilitates the completion of several online and offline classroom activities like tests, instructional games, and quizzes (Kahoot). This is the best technique to get the teacher to pay closer attention to each student's performance as well as the weaker ones. As it would be a hybrid learning class, the assessment would also be formative as well as summative. The students should be evaluated throughout the course in the form of quizzes, weekly test reports and tests, as well as at the end of the entire unit, where we can use the conversational way to assess their learning in various ways like by exams, tests, and end-of-class projects. At the very end of the course the teacher will arrange a meeting with the parents either in person or virtually, to provide feedback on their children's learning.