I am an individual who remains active on social media applications, although I don't share my daily activities online. Instead, I use these platforms to explore various content for entertainment, education, general knowledge, learning something new, and staying connected with my family and friends. Speaking of social media applications, I would like to discuss one particular application that I am interested in exploring further: Pinterest. I have heard a lot about Pinterest from my cousins, friends, and while browsing other websites.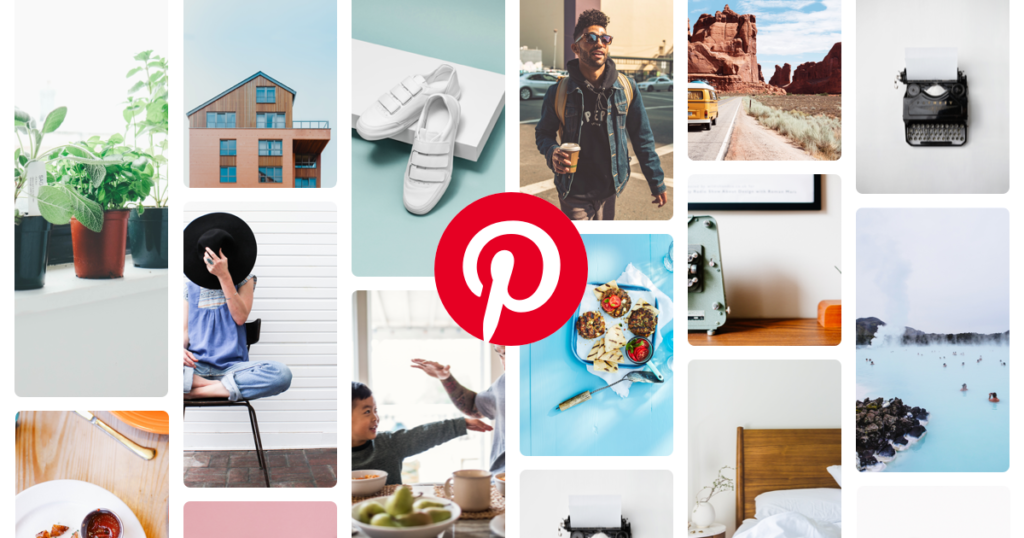 Pinterest is an application that offers a wide range of content related to various fields such as education, home decor, skill development, health, travel, technology, and entertainment, among others. It is filled with an abundance of resources. Initially, I learned about Pinterest from one of my cousins who frequently uses it. I asked her how she finds it useful, and she shared everything with me. I discovered its features and the valuable things one can find on this platform, which can be helpful in our daily lives. I observed her using the platform primarily for finding pictures and videos. Curious, I asked her what sets it apart from other applications that offer similar content. She showed me the distinctive features of Pinterest, and I was amazed to learn about them.
A few days ago, I created my own Pinterest account. Initially, I found it challenging to navigate, but with the help of my cousin and watching tutorial videos on YouTube, I found the process easier. The YouTube videos were especially helpful as they provided a comprehensive overview of how to use the platform effectively. Now, I am knowledgeable about many aspects of Pinterest. After creating an account, the platform prompted me to select my preferences and the topics I wanted to explore. These topics would be displayed in my feed whenever I open the app. One can endlessly explore a wide range of content on this platform through pictures and videos, making it an immersive experience.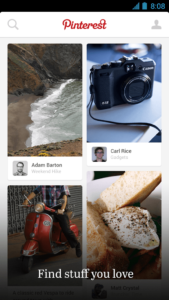 The home page serves as the initial browsing and exploration area, where I can discover content based on my personal preferences. Additionally, there is a "watch" option where I can exclusively view videos related to specific topics. Moving on to the search option, I can search for ideas beyond what is presented on the home page. This page showcases ideas for creators, personalized recommendations, and popular content on Pinterest categorized by topics. There is also an option to start creating and adding my own content to the platform.
Once an account is created, I can choose a profile picture and decide what details I want to share publicly or privately. As a new user, I am still exploring the application, but I have started following interesting individuals and pages. I can create my own boards on Pinterest, even if I am not actively posting content. These boards can be tailored to various topics, and I can create as many as I desire. I have already created boards and named them accordingly, allowing me to save pictures and videos that I find interesting and revisit them whenever I want.
What I appreciate about this social media tool so far is that it caters to my personal taste, allowing
me to explore and save an extensive range of content. Additionally, I can create collaborative boards with friends and family, where we can save and view each other's posts. Similar to other social media applications, I can engage in conversations, share pictures, and exchange videos through messages. Although I am still in the early stages of exploring this new platform, I have not encountered any negative aspects yet. The only potential drawback is that it can be time-consuming. However, when engrossed in the exploration process, the investment of time feels worthwhile. I am thoroughly enjoying Pinterest, dedicating time to it, and continuously learning new things.
Regarding its benefits in the educational field, I believe it depends on how one chooses to utilize the platform. As I mentioned earlier, Pinterest offers topics related to every field. It can be particularly useful for children to explore and learn new things, as there are countless ideas and resources available. For teachers and parents, Pinterest serves as a valuable platform for discovering educational materials. Although I have only recently started using it, I have already found limitless ideas relevant to the topics I explore. Therefore, I highly recommend giving Pinterest a try and searching for intriguing content that aligns with your own interests. And I would definitely use this tool for my learning project as well.