Who doesn't love a good TikTok? I know what some of you may be thinking: What does TikTok have to do with ASL? Well let me tell you, I have been amazed at all of the things you are able to learn on this app. From new dances, to cooking recipes, to workouts, the possibilities are endless.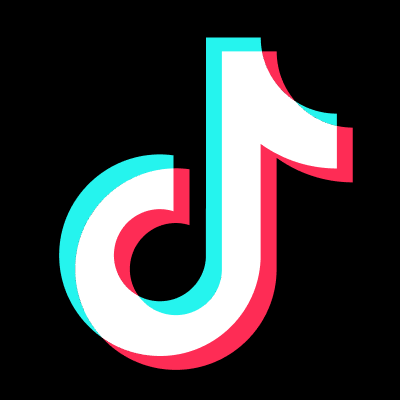 For my learning project this week, I thought it would be fun to see how much I can learn from TikTok. This is an platform where individuals can create videos with music for anyone to see. Although there are always negative aspects to all social media platforms, there are many positive ways that this app can be used if set up correctly. As most students in today's classrooms use TikTok, I thought it would be interesting to see how this tool can be used for learning.
When looking at how TikTok can be used in the classroom, I came across the blog Tech & Learning: Tools and Ideas to Transform Education. This blog shares tips for remote learning, tech tools, and other classroom resources. The article that I focused on was "How Can TikTok Be Used in the Classroom?". This article focuses on how we can engage students through the use of this app. These are some of their suggestions of how we can begin using TikTok in the classroom:
Creating videos instead of written assignments
Using videos to promote school events
Introducing a new unit through TikTok
Highlighting key points or summarizing a lesson by creating a video
All of these are great ideas, and as TikTok becomes more popular, I can see myself using these in my future classroom.
My Learning
I began my search by looking at the broad topic of ASL. I found a wide variety of videos. Some of them were humorous, some showed signed versions of popular songs, and some offered great ASL lessons.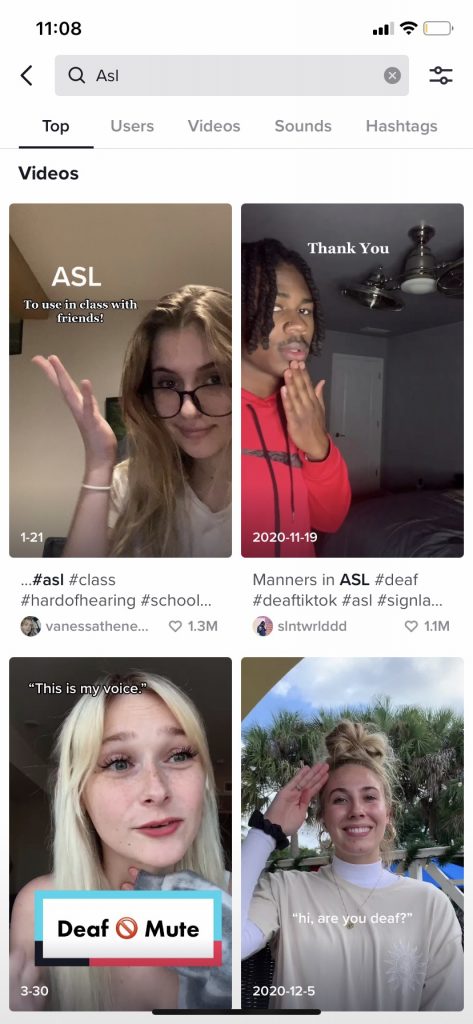 I did a bit more of a deep dive to find more instructional learning videos. I searched for the hashtag #ASL, #learnasl, and #learningasl. I found many great videos and I thought I would highlight my favourites pages:
Leah is a young woman who is learning ASL. She makes videos that demonstrate her learning. I loved that she made videos of conversations that she would have on a day to day basis. For example, she demonstrates how to say "I am learning, please sign slowly". I think this is an important phrase to know as a beginner. She signs slowly throughout her videos, so it was easy to follow. ASL is not the only content she posts, but I will keep her page saved to explore more!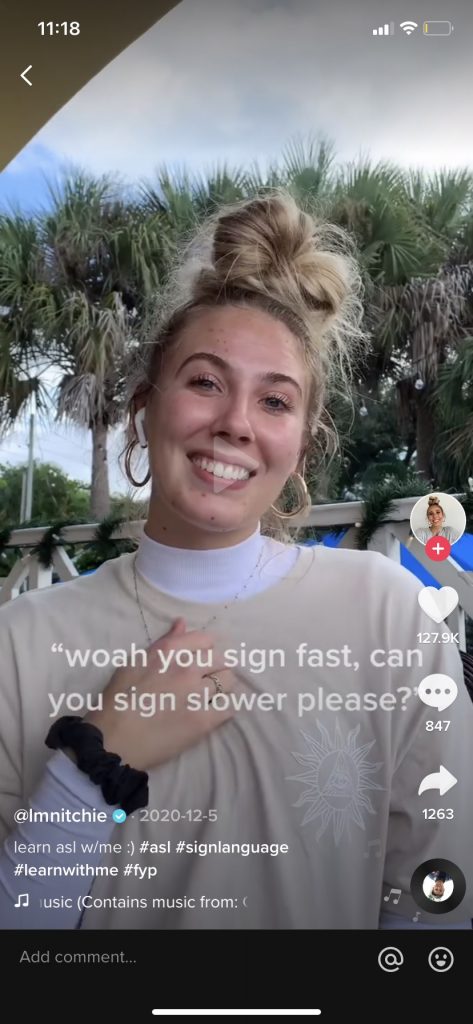 This video teaches manners in ASL. The person in the video shows how to sign phrases such as thank you, excuse me, you're welcome, and how are you. This is one type of phrase that I had not explored before. I was very happy to come across this video. I liked that the video shows each word multiple times so it is easier to follow along with. I have this saved for future reference!
Brittney's page follows her day to day life with her son, who she is teaching ASL for communication. It was so great to see someone this young beginning to sign! I have heard of many people teaching their children basic signs to make communication easier from at a young age. It was really interesting to see how she taught her son and how he responded. I was even able to learn some new words through her videos.
All in all, I think TikTok can be a great learning tool for many different subject areas. If set up correctly, I think it would be a great tool for the classroom. This would be such a great way to turn mainstream social media into learning opportunities!
I'd like to know: Should I try to make my own ASL TikTok next week?