Listing to Dr. Couros talk and walk us through a variety of online Artificial Intelligence tools was a trip. I felt like a bobble head, just nodding my head from side to side in a range of emotions – wonder, awe, disbelief, amazement, even a little bit of fear.
When exploring ChatGPT, I was amazed that by typing in a few words, I could get results close to what I was looking for, or something usable. The ability to further refine my response to something even closer to what I was looking for was also quite impressive. Learning about the CREATE Framework for working with AI will be something that I need to familiarize myself with as a prospective user of AI technology, and even more so should I venture that way with the classroom.
The examples shown in class, and then playing around using the imaging AI tools like Playground AI and DALLE-2 was mind blowing. The quality of the image, and taken from simple text cues was incredible. I honestly felt like a child being shown the severed thumb trick! Again, the ability to manipulate the product by changing a few words or being more specific was crazy to me.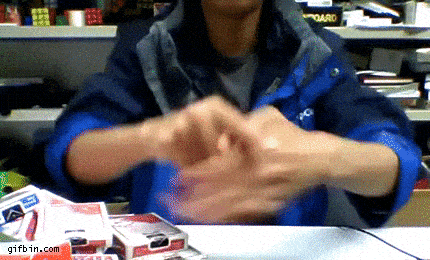 Tome and Lex came across to me as ways to spice up presentations or other work that I may actually be doing as a teacher, and even provide students in the future with ways to share their work. Truthfully, cloud-based tools like Google Docs knocked my socks off a few years ago, and I suppose this is the next evolution of those tools. Synthesia also falls in this category as well. To have a video avatar replace my face and voice blows me away.
Descript was one of the tools that had me stunned. Editing text seems like a very simple way to edit text. Maybe too easy. The ability to produce transcripts seems like a benefit. Quite possibly the part that got my head shaking the most was hearing that after using the tool for about 10 minutes, whatever I type will be read in my voice. That shocked me! Too much!
Throughout our time together on the evening of January 24th, I definitely had fear rumbling around in me. We just had a number of AI tools explained and demonstrated for us. It is out there, and it will only be a matter of time before we are facing it head on in our classrooms – some may be already. Again, in the race between technology and education, one of those two groups is scrambling to even stay in the track meet.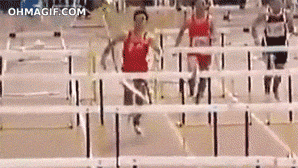 Why does it have to be a race though? Why can it not be a leisurely Sunday stroll? How can this relationship evolve into a romantic, sunset walk, hand in hand? As always, there were thoughts rolling around in my head of, "how can this be applied to classrooms in a meaningful way?"  I do appreciate that about Dr. Couros' classes – we get dirty in our learning! I think that is the first step, approach it with an open mind. It is hard to have an open mind about something that could have such a profound impact without some level of information though. Finding a balance between exposure, education, and execution will be important to find in utilizing AI in the classroom.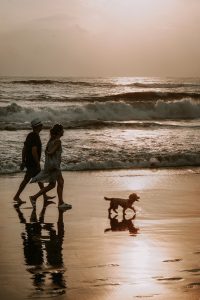 I can see how some of these tools could be a benefit for inclusion, language barriers, or tapping into student interests and talents, but of course there are hurdles such as appropriate use and access to infrastructure to consider as well.
What do you see as risks of and benefits to AI entering the classroom?