This week I started looking at sheet music, and familiarizing myself with the main concept of reading sheet music. A fellow classmate , Celine, gave me the advice to check out a website with sheet music. I found lots of great music on this site that gave me motivation to practice my note reading and writing. Celine also mentioned that writing sheet music helps to familiarize yourself with the notes seen. I took her advice and printed 20 pieces of blank sheet music. I found a few videos explaining sheet music, and some basic techniques to reading and drawing music. I started with just drawing notes on the sheets I had printed. The lines however were WAY to small and it was extremely frustrating.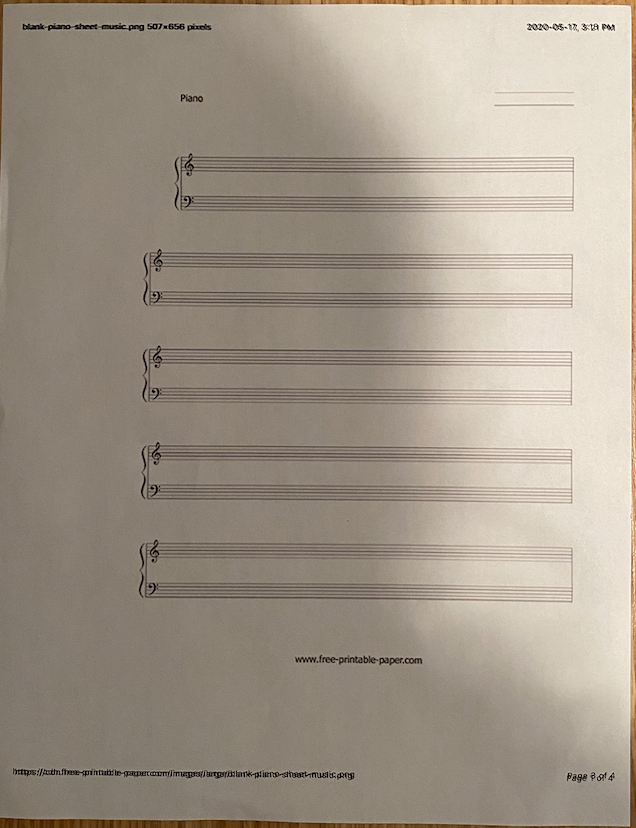 I resulted to flipping the page over and drawing my own lines. I practiced drawing notes up and down the scale. Although it looks easy, I found it difficult to make my notes perfect and they often were not circle. I referred to a site https://takelessons.com/blog/reading-piano-notes/ with an article How to Read Sheet Music in 5 Easy Steps which guided me as I labelled the notes I had drawn.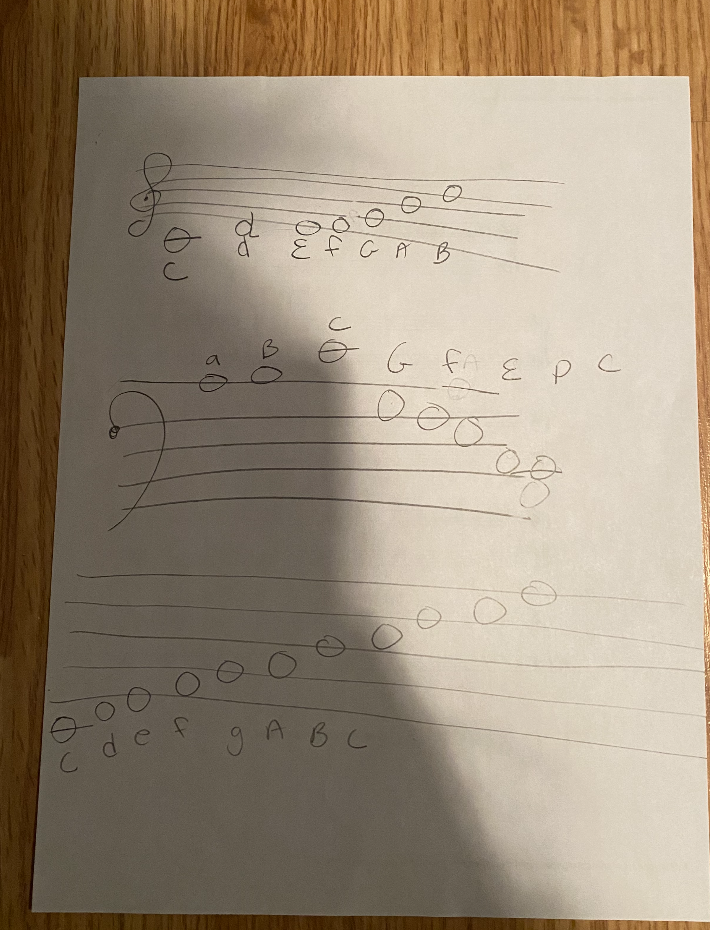 After I practiced drawing and labelling my own notes a few times, I printed off a sheet from the site I started this week's journey on and began labeling the notes. It was a breeze at first but I came across some notes that I had never seen before and totally stumped me. Although I was able to read most of the Happy Birthday song I haven't tried to play it. That will be next week's journey.