So this week, I channelled my inner Michael Scott and decided that I needed to get my hands on some baby back ribs. The only problem was that I had never made ribs before and it was -40 degrees outside so barbequing was not an option. I thought I was out of luck until I stumbled across a YouTube video (embedded below) outlining how to make the perfect, oven-baked baby back ribs. I followed the directions almost exactly and they turned out great. To go with the ribs, I looked around online for salad recipes until one caught my eye: dill pickle pasta salad.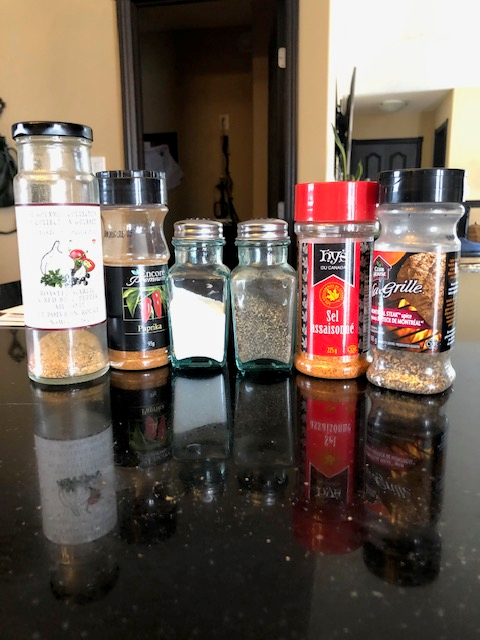 Ribs are one of my favourite foods, but I was always too scared to try and make them. Combine that with the fact that ribs in a restaurant usually start around $25, I almost never got the opportunity to eat them, but that will change going forward. These ribs were incredibly easy to make and they turned out better than ribs I've had in a restaurant. The first step was to buy the ribs. I found 2 racks at my local co-op for a total of $15 which is much cheaper than ribs at a restaurant. Then it was time to season the meat. If I have learned anything by doing this learning project, it is the emphasis on properly seasoning your food. Every instructional video I have watched mentions how most people under season which causes food to taste bland. I didn't have the exact seasoning that was used in the video, but I decided to just experiment. I used salt, pepper, roasted garlic, paprika, steak spice, and seasoning salt.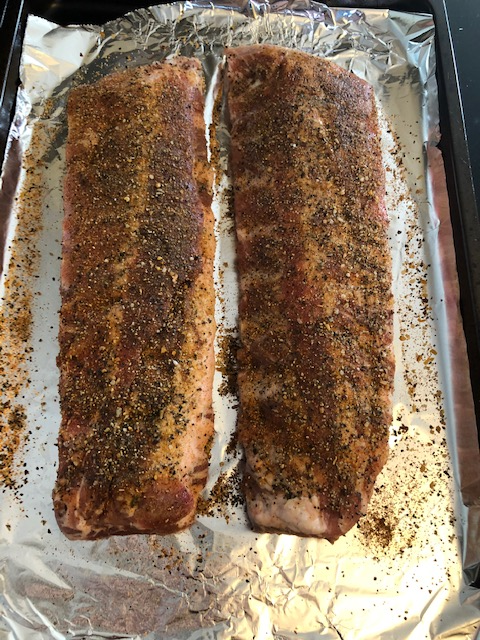 It was then time to cook the ribs. I covered the ribs in tinfoil and cooked them for 3.5 hours at 275 degrees Fahrenheit. This is the only downside to doing ribs in the oven compared to the BBQ. Most people get home from work around 5-6 in the evening and would not want to wait four hours for their dinner to cook. Luckily, I am home all day and was able to put them in the oven at 2 o'clock. After the 3 and a half hours were up, it was time to add the sauce. I used my favourite bbq sauce "Sweet Baby Ray's" (if you haven't tried it, I highly recommend it). If I hadn't watched the video, I would have just drizzled the sauce on the ribs and then served them, but because of the video, I discovered the benefits of the broil setting. I put the sauce on the ribs and then broiled them for 5 minutes until the sauce started to bubble. The five-minute broil baked the sauce onto the ribs and gave them a nice, crispy texture.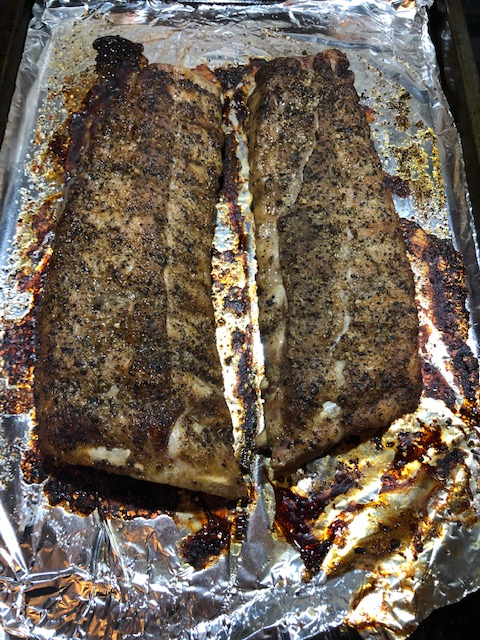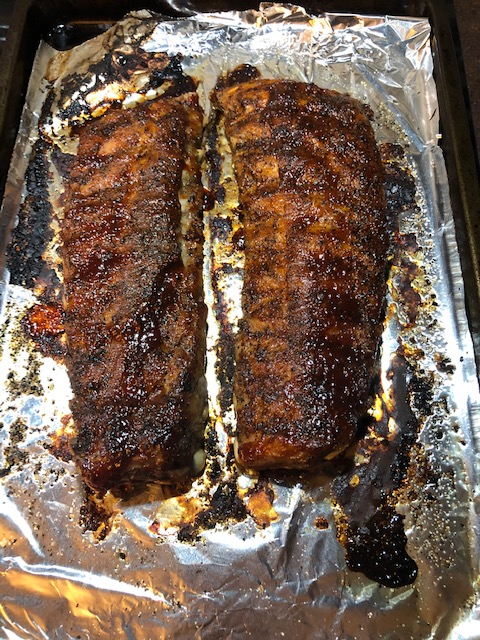 Overall, I think YouTube is a great way to learn a new skill. It is one thing to read about how to do something new, but it is another thing to be able to learn by watching. I would, however, like to expand my learning and try out different online resources. If anyone has any resource recommendations, let me know in the comments. Thanks for reading!
This week's ratings:
Tammy: Ribs 10/10, Salad 10/10
Duane: Ribs 10/10, Salad 8/10
Danica: Ribs 10/10, Salad 7/10
Me: Ribs 8/10, Salad 7/10
Overall: 8.75/10
Any recommendations on what I should cook next week?