EdTech Rundown – Week 2
EdTech Rundown – Week 2
What are your early memories of using technology? 
Thinking back to my earliest memories surrounding technology seems to be a greater task than I had first imagined.  I don't have a lot of memories to be honest, but I do remember our family having some form of technology.  I remember getting our family's first desktop computer with the huge screen, tower and speakers.  I remember the dial up internet and the sound of the computer connecting to the web.  I remember the frustration of constantly having to disconnect from the web so my parents can make a phone call, I remember when we got "Call Waiting" on our internet, that we could see when someone was trying to call our landlines and we had leave our MSN chats so they could get through to our house! I remember having to share the computer with my sisters as personal devices were not a thing yet.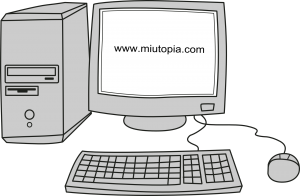 What experiences did you have in your K-12 schooling? 
During my tenure at Foam Lake Elementary and Foam Lake Composite Schools, I don't recall a lot of experiences with technology.  Both schools were equipped with computer labs that were filled with desktop computers and the labs were extremely HOT (having 30-60 computers running the whole day)!  With that being said, there were still opportunities to take courses, specifcally in high school, that were geared to the use of these labs – computer science, information processing, etc.  This is different than what I am used to throughout my day to day teaching where we have portable computer carts that house 20-30 student chromebooks and gone are the rooms that are solely desingated to computers.
I also remember quite vividly, the use of the over head projectors, VCR & Tv carts, and film projectors.  This was the case all the way through to graduating Grade 12.  While I was in grade school in Foam Lake, there was no projectors mounted in the roof or on a cart, there were no SmartBoards or interactive whiteboards.  Although we were pretty tickled pink when we started getting white boards put into the classrooms that saw the old school chalk boards head out.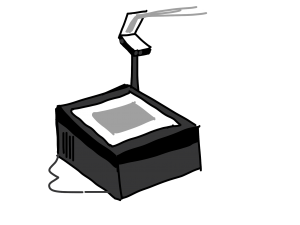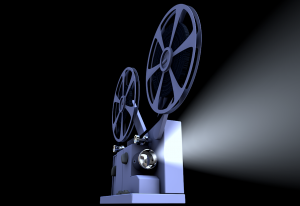 How do you currently use educational technology in your context? 
Throughout the school day, I am constantly engaging and using technology.  We are being pushed towards eliminating how much paper we use in our classrooms and that has sent us towards more tech being integrated into our classrooms.  I am all for this push, however, when you are in a school of 1000+ students, devices are hard to come by for all of your students.  This can make the battle with tech somewhat challenging.  Most of our computer carts are stocked with 20 Chromebooks, which is 9 or 10 short to supply a computer for each of my students individually.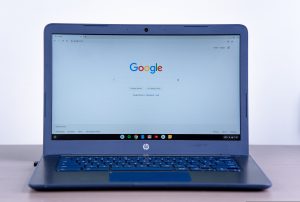 This poor ratio leads to some students trying to do their work on their phones, Ipads, laptops and other devices they sometimes bring from home, or utilizing small group work to ensure that students have access to a computer in some capacity.   With this push to go paperless also required us to utilize a Learning Management System (LMS).  My teaching partner and I have set up a Google Classroom for approximately 60 students between our classrooms.  Again, not having a 1:1 student to computer ratio makes using this LMS to the fullest throughout our day extremely difficult. 
We were also introduced to the new EDSBY system last year.  This is just another system that we have been required to learn how to use primarily on our own.  EBSBY seems to be effective as it has everything we need in one place, whereas previously, there were multiple programs being used for attendance, gradebook and communicating with parents.  As with any new system, there have been hiccups and kinks as we figure out how to use this system to its fullest potential.  I really appreciate how EBSBY houses the multiple facets we as teachers may need to use throughout the day under one roof.  This year, it is a goal of mine to try and really take advantage of what EDSBY has to offer and treat it as a LMS.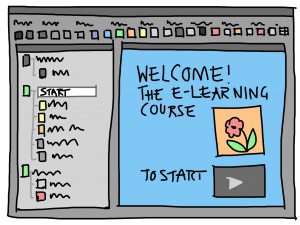 I began my masters program in the Spring of 2020 and so far 9/10 classes have been done online.  I had never taken any online courses before and was not sure what to expect.  It has certainly been a pleasant surprise and I have really enjoyed all classes.  Most of these class have been synchronous, but I did take a EDL course which was a blended model with only a few mandatory synchronous sessions.  I thought this was great for the Graduate level classes as we are mature learners and are able to prioritize and complete work outside of a scheduled online time.  I realize this model would certainly not work for all age demographics (Primary, Middle Years and possibly some High School).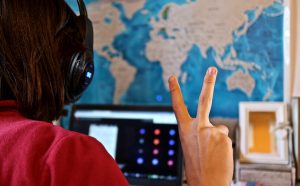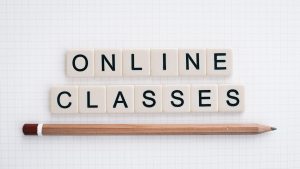 Cheers,
Bret