Halfway Point – Week 7
Halfway Point – Week 7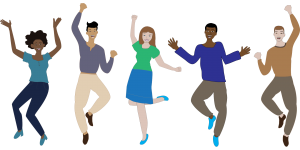 WHOOP WHOOP – we made it to the halfway point of our semester!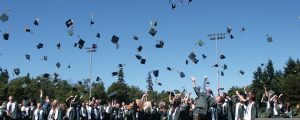 This also means that the end of the tunnel for my Masters of Ed – Curriculum and Instruction journey only has 1.5 classes left – crazy to think about!  Over the first half of the course, we have been exposed toa ton of information (some of it new and some of it old) surrounding Educational Technology.  It is always great learning from and alongside fellow educators and hearing how they use specific tech tools in their practices.
What tools for online and blended learning seem most useful/relevant to me?
I have mentioned numerous times before I find trying to incorporate tech, especially new tech, into my teaching to be extremely overwhelming.  Currently teaching in a school that is over 1000 students makes technology hard to come by when you are sharing 2 computer carts of 40ish laptops with over 100 students and multiple classrooms.  With that many students, we have to do our best to ensure that each classroom has equal opportunity to access computers.  This makes it extremely difficult to create a 1:1 student to computer ratio, but we try to supplement it with the use of smartphones and devices. I am also hesitant to really dive into new technology that I am not comfortable with due to the fact that there isn't adequate time in a work day to try and train myself to a point I feel comfortable and confident enough to have my students use it.  Work-life balance is extremely important to me with a young family at home. I need to prioritize my time spent with them when I am at home, not on a computer learning about new prospective tools.
With that said, the tools I utilize the most in my current practice are Google Classroom and Google Tools for Education.  This is a program that I have become accustomed to over the last few years as I have moved into the Grade 7 and 8 world.  I really appreciate the compatibility and ease of being able to upload material for students through the integration of all the Google Tools; Docs, Slides, Forms, Meet, Jamboard, Classroom, YouTube etc. I find this to be a great way for students to track what they have missed when they are away.  I would like to utilize Google Forms to help streamline my assessment practices.  I have used it extensively throughout a current novel study, where I have given students listening quizzes at the end of chapter chunks – a great way to monitor comprehension!  Another component of Google Classroom that I really appreciate is that we are now seeing more integration from outside tools and sites.  These tools give you an option to add material directly to your Google Classroom.  This is an option that I have not yet taken advantage of, but it is something that I have noticed a few times. 
One of the drawbacks of Google Classroom that I have experienced over the course of the last few years is the inundation of messages, alerts, marking and space taken up in my Google Drive.  Throughout the course of the pandemic, I had many students decide they were going to start being not very nice people over the stream in Google Classroom. This led to many fires needing to be put out from a distance and many discussions on how to behave online (ugh…. Digital Citizenship at its finest)!  
How would you feel about teaching with these tools in an online or distance education class, and how would your current context be impacted if you were to shift to an online/distance format vs. face to face?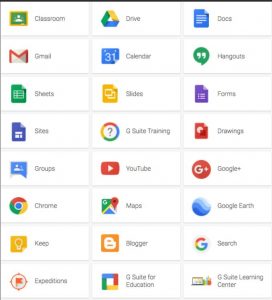 If I were to switch to online or distance education tomorrow (pleeeeeeeeease not again!) I would be leaning very hard on my friends at Google, specifically Google Classroom, Google Suites and Google Tools for Education.  During the times of online learning over the last few years, I was teaching Grade 4-5 and they were not very technologically savvy; something that my students most definitely are today.  Even with the younger students' knowledge of how to use a computer and Google, I trudged forward.  For a little more backstory, I started online teaching using SeeSaw and found it to be extremely frustrating as it was not very compatible with Google and I was constantly troubleshooting.  I made the decision to switch to Google Classroom to save my sanity! 
Like any other educator, one of the most important things is developing a relationship with students and being online or distance makes that a little bit more difficult.  This is where utilizing Google Meets can try to replace that face to face aspect with students.  This function would also have to take the place of my live lessons in person and have some sort of live instructional component for students.  Being able to record lessons, upload to YouTube and easily integrate them into Google Classroom is another great way to give students instruction.  The Google Tools for education also provide seamless ways to assign, collect and assess student work, something I would depend highly on if we were to be online.  Not all families have printers/scanners at home and the ability to assign each student their own individual copy of material and assignments can really be a game changer for them to complete and submit their work.  
The part of being an educator that I really enjoy the most is getting to know students by developing respectful, authentic and meaningful relationships.  I take pride in my ability to develop these relationships and if I were to switch to online or distance education, this is where I feel my context would be impacted the most.  You can always teach students how to use tools, but I feel that we are still seeing some effects of the lost relationships from the circus of being online, to in person to back online fiasco of this pandemic.
Cheers, 
Bret