I love this blog prompt! As you can see from my title, this topic is allowing me to relate this course to my comfort zone – Physical Education. Let's be real, Phys. Ed. gets a bum rap from most teachers. However, we take pride in our area and one of our favorite catch phrases is: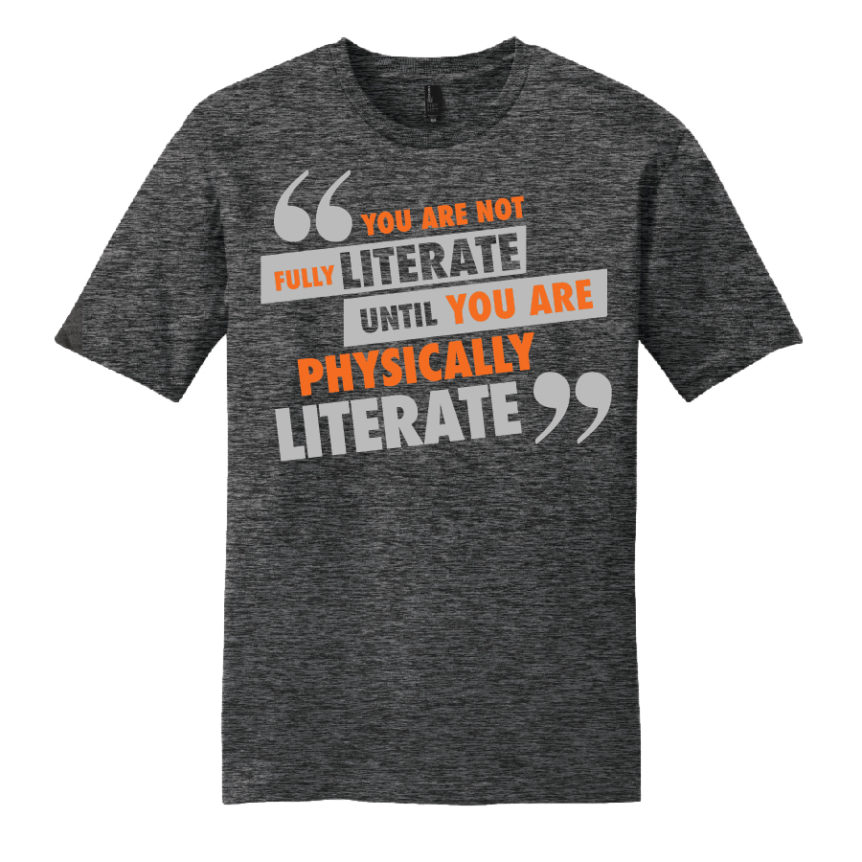 Yes, we even put it on shirts!!!
Being physically literate is one form of literacy that many probably forget about. Physical Literacy describes it as "the motivation, confidence, physical competence, knowledge, and understanding to value and take responsibility for engagement in physical activities for life." It is understanding and knowing how to use your body, not just for sport, but in order to live an active lifestyle. Being physically literate allows one to navigate through life being healthy and safe.
Another important type of literacy, more pertinent to our current discussions is informational literacy. Common Sense Information describes it as the ability to identify, find, evaluate, and use information effectively. As Cymone, Holly and I discussed in this week's presentation, we are living in a time when informational literacy is becoming critically important. Unfortunately, our skills and our student's skills might not be where they need to be. I referenced an article that blames the fake news epidemic as an information literacy problem. Many in society don't know how to interpret or research the accuracy of the information they are reading and therefore believe things that are not true. Furthermore, in our technological world, many go on to share and re-distribute incorrect information.
Just as physical literacy is important for the health and safety of our bodies, informational literacy is important for our health and safety in an online environment. It is impossible to be a good digital citizen without being informationally literate.